Keeping alcohol consumption to one or two drinks a day lessened the odds of developing dementia, according to a study of nearly 4 million South Koreans.
However, drinking more than two drinks a day increased that risk, according to the study published Monday in the journal JAMA Network Open.
"We found that maintaining mild to moderate alcohol consumption as well as reducing alcohol consumption from a heavy to moderate level were associated with a decreased risk of dementia," said first author Dr. Keun Hye Jeon, an assistant professor at CHA Gumi Medical Center, CHA University in Gumi, South Korea, in an email.
But don't rush to the liquor store, experts say.
"This study was well done and is extremely robust with 4 million subjects, but we should be cautious not to over interpret the findings," said Alzheimer's researcher Dr. Richard Isaacson, a preventive neurologist at the Institute for Neurodegenerative Diseases of Florida. He was not involved in the new study.
Alcohol use can be a risk factor for breast and other cancers, and consuming too much can contribute to digestive problems, heart and liver disease, hypertension, stroke, and a weak immune system over time, according to the US Centers for Disease Control and Prevention.
There are red flags for Alzheimer's as well. For example, if a person has one or two copies of the APOE4 gene variant, which raises your risk of developing the mind-wasting disease, drinking is not a good choice, Isaacson said.
"Alcohol has been shown to be harmful for brain outcomes in people with that risk gene — and about 25% of the US population carries one copy of APOE4," he said.
Sizing up alcohol consumption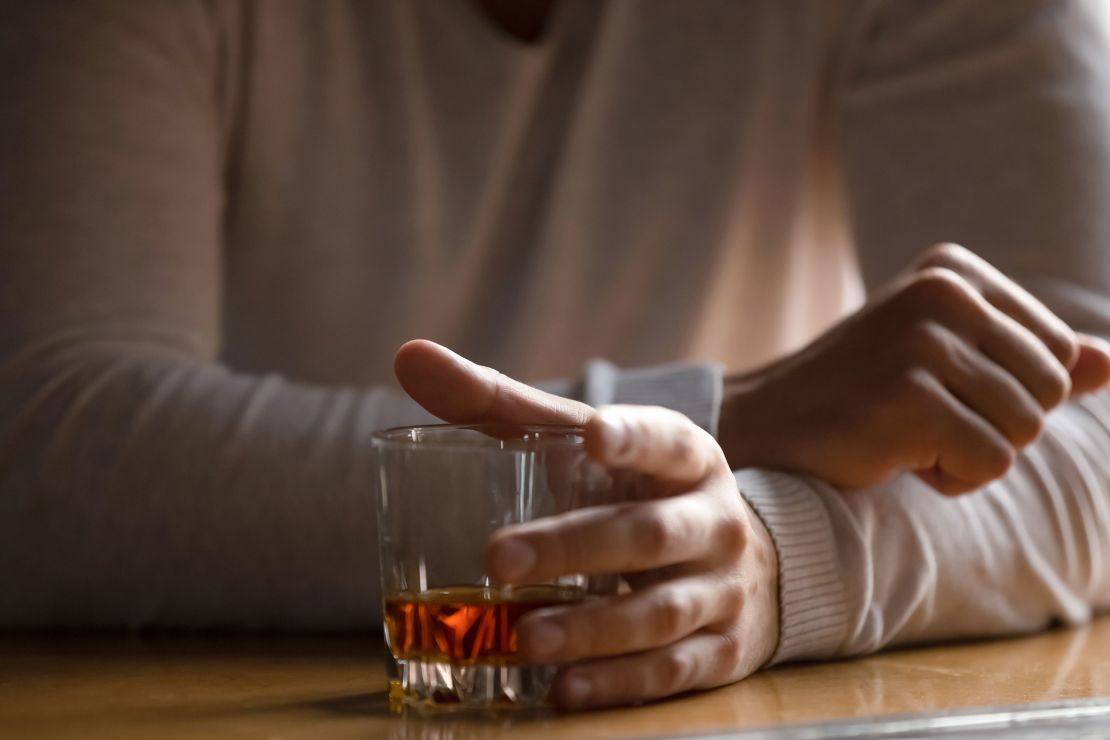 The new study examined the medical records of people covered by the Korean National Health Insurance Service (NHIS), which provides a free health exam twice a year to insured South Koreans who are 40 and older. In addition to doing various tests, examiners asked about each person's drinking, smoking and exercise habits.
The study looked at the data collected in 2009 and 2011 and categorized people by their self-reported drinking levels. If a person said they drank less than 15 grams (approximately 0.5 ounces) of alcohol a day, they were considered "mild" drinkers.
In the United States, a standard drink contains 14 grams of alcohol, which is roughly the same as 12 ounces of regular beer, 5 ounces of wine or 1.5 ounces of distilled spirits.
If study participants told doctors they drank 15 to 29.9 grams a day — the equivalent of two standards drinks in the US — the researchers categorized them as "moderate" drinkers. And if people said they drank over 30 grams, or three or more drinks a day, researchers considered them "heavy" drinkers.
Researchers also looked at whether people sustained or changed the amount they drank between 2009 and 2011, Jeon said.
"By measuring alcohol consumption at two time points, we were able to study the relationship between reducing, ceasing, maintaining and increasing alcohol consumption and incident dementia," he said.
The team then compared that data to medical records in 2018 — seven or eight years later — to see if anyone studied had been diagnosed with dementia.
After adjusting for age, sex, smoking, exercise level and other demographic factors, researchers found people who said they drank at a mild level over time — about a drink a day — were 21% less likely to develop dementia than people who never drank.
People who said they continued to drink at moderate level, or about two drinks a day, were 17% less likely to develop dementia, the study found.
"One has to be cautious when interpreting studies using medical records. They can be fraught with challenges in how diseases are coded and studied," Isaacson said. "Any anytime you ask people to recall their behaviors, such as drinking, it leaves room for memory errors."
Dangers of increasing drinking over time
The positive pattern did not continue as drinking increased. People who drank heavily — three or more drinks a day — were 8% more likely to be diagnosed with dementia, the study found.
If heavy drinkers reduced their drinking over time to a moderate level, their risk of being diagnosed with Alzheimer's fell by 12%, and the risk of all-cause dementia fell by 8%.
However, people aren't very good at judging how much alcohol they are drinking, Isaacson said.
"People don't really monitor their pours of wine, for example," Isaacson said. "They may think they are drinking a standard-sized glass of wine, but it's really a glass and a half every time. Drink two of those pours and they've had three glasses of wine. That's no longer mild or moderate consumption."
In addition, too many people who think they are moderate drinkers do all of their drinking on weekends. Binge drinking is on the rise worldwide, even among adults, studies show.
"If someone downs five drinks on Saturday and Sunday that's 10 drinks a week so that would qualify as a moderate alcohol intake," Isaacson said. "To me, that is not that is not the same as having a glass of wine five days a week with a meal, which slows consumption."
The new study also found that starting to drink at a mild level was associated with a decreased risk of all-cause dementia and Alzheimer's, "which, to our knowledge, has never been reported in previous studies," the authors wrote.
However, "none of the existing health guidelines recommends starting alcohol drinking," Jeon said, adding that since the study was observational, no cause and effect can be determined.
"Our findings regarding a initiation of mild alcohol consumption cannot be directly translated into clinical recommendations, thereby warranting additional studies to confirm these associations further," Jeon said.
A study published in March 2022 found that just one pint of beer or glass of wine a day can shrink the overall volume of the brain, with the damage increasing as the number of daily drinks rises.
On average, people between 40 and 69 who drank a pint of beer or 6-ounce glass of wine per day for a month had brains that appeared two years older than those who only drank half of a beer, according to that previous study.
"I've never personally suggested someone to start drinking moderate amounts of alcohol if they were abstinent," Isaacson said. "But there's really not a one-size-fits-all approach towards counseling a patient on alcohol consumption."