For many of the Syrian victims of the devastating earthquake that hit Turkey and Syria on Monday, this is just the latest in a decade-long series of tragedies.
The magnitude 7.8 quake struck in the early hours, killing more than 5,000 people in the two countries and leaving thousands more injured. It was the strongest earthquake recorded in Turkey in 84 years.
In Syria, most of the casualties were in the northwest of the country, predominantly in the cities of Aleppo, Hama, Latakia and Tartus, according to the state news agency, SANA.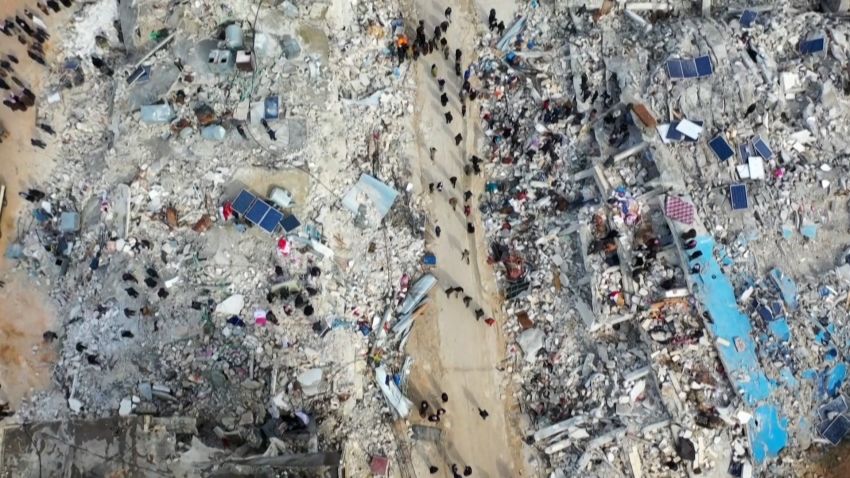 Drone footage shows massive destruction after earthquake
This region was already struggling to rebuild vital infrastructure heavily damaged by continual aerial bombardment during the country's civil war, which the United Nations estimates to have claimed 300,000 lives since 2011.
It's a "crisis in the crisis," El-Mostafa Benlamlih, UN resident and humanitarian coordinator in Syria, told CNN's Christina Macfarlane on Monday.
"The infrastructure has been crippled by the situation, the war and so on," he said. "Those cities are ghost cities… Many people are very scared. They don't want to go back to their houses. If we can call them houses in these cases. They are ruins sometimes."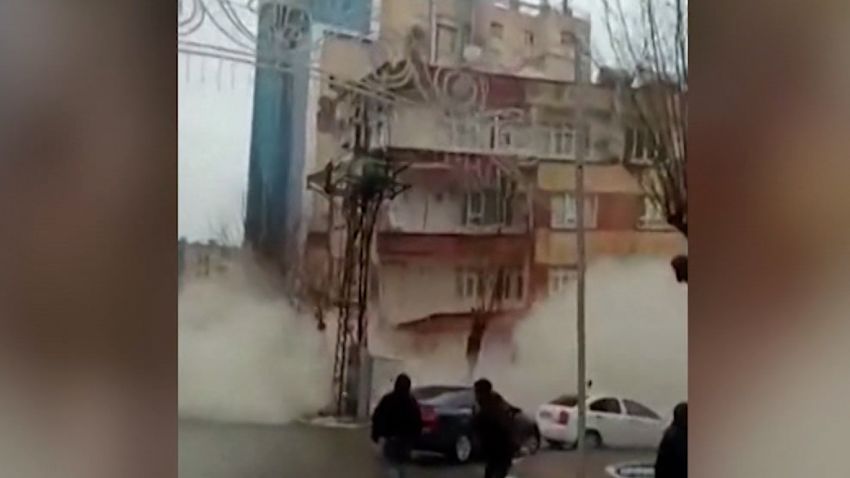 Dramatic video captures moment building collapses in Turkey