If you were asked to pick a sport to play without using your hands, which would you choose?
Soccer springs to mind, as does running, but it is unlikely that golf would be anywhere near the top of the list. However, Brandon Canesi, the self-proclaimed "world's best no-handed golfer," might change your mind.
Born without hands in Northfield, New Jersey, Canesi has been a trailblazing online presence for adaptive golf ever since footage of his first hole-in-one went viral in 2018.
The feat came just a few months after Canesi started Hole High, a foundation with a clear mission statement: to inspire others to overcome life's limitations and spread awareness of adaptive golf.
"A guy with no hands has no business being really good at the game of golf," he told CNN. "So I figured it was unique and I was going to make it my life just because of how passionate I was about the game."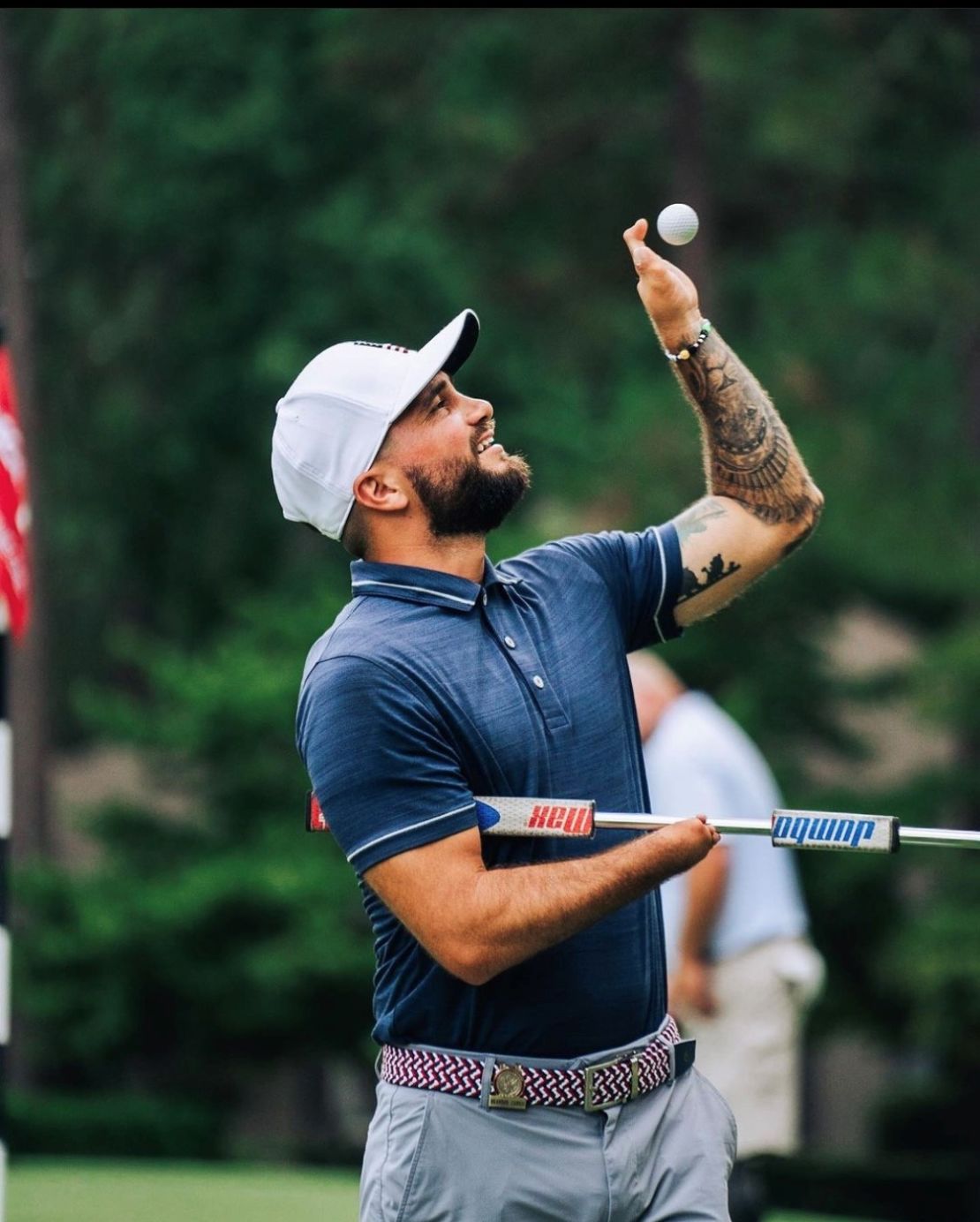 Club life
Now based in Miami, Canesi plays the game using extra-long clubs. By his own reckoning, each of his clubs average an extra 12 to 14 inches on the standard size, peaking with his 58-inch driver.
In 2020, big-hitting US Open champion Bryson DeChambeau made headlines when it emerged he was experimenting with a new 48-inch driver, the maximum length allowed for a golf shaft under the Rules of Golf. Canesi's putter, the shortest club in a golfer's bag, is six inches longer than DeChambeau's tester.
The reasons behind the supersized equipment can be traced back to his first experience of golf when Canesi, visiting his grandad in Miami, was faced with the task of swinging an adult club far too big for his six-year-old frame.
Instinctively, he opted for the most natural method, tucking the club grip underneath his upper arm. Now sponsored by Cobra Puma Golf, Canesi's current custom-made clubs are a far cry from the early prototypes jumbled together in his grandad's basement, but his technique has barely changed.
Not everyone takes so naturally to the extended clubs – even elite golfers. When DeChambeau teed up with Canesi's clubs during a meeting between the pair at the Shriners Children's Open in 2018, he did so as the reigning PGA Championship Long Drive champion.
If ever there was a guarantee for a booming drive, it was DeChambeau, nicknamed "the scientist" for his willingness to test his boundaries and new technology.
"He grabbed my driver," Canesi recalled. "He got right underneath it and the ball just fell straight down and he only hit the tee. It was hilarious."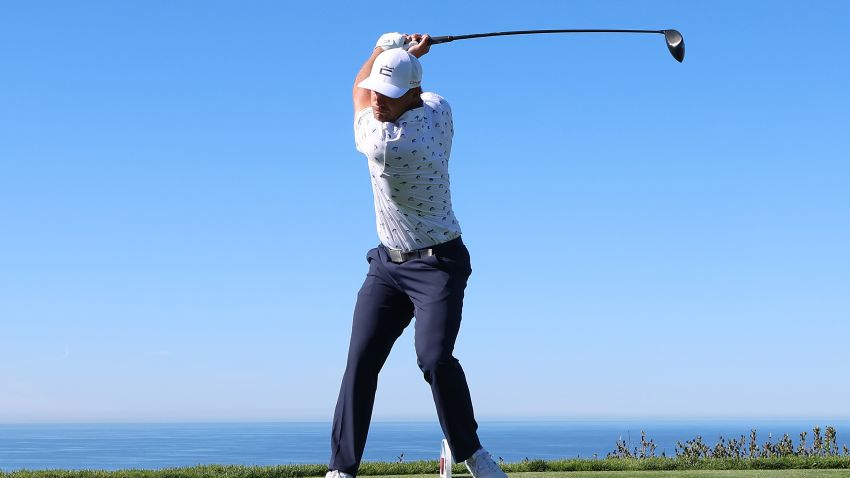 Bryson DeChambeau's driving masterclass
'You have to own who you are'
But in Canesi's experience, the peculiar clubs in his bag are not always the first thing people focus on. It has more to do with the nickname stitched onto the bag itself, "Nubz."
Growing up and playing sports at school, 'Do you need help with this?' would be a frequent question, especially from adults, Canesi explained.
"They would kind of baby me, look after me … or they weren't expecting me to be able to do something," he said.
"But I would be like, 'Oh, I'm going to do it and I'm going to do it better than you thought that I could ever do it.' That fuels my fire. I kind of like that."
It's a self-assuredness that has helped Canesi navigate, and even relish, the occasional awkward meeting in the clubhouse.
"What happens when you first meet somebody? An introduction, you have to shake their hand," he said.
"All I can do is kind of stick my nub out there, and if they grab my hand, squeeze it firmly, then okay, they have confidence and they don't really care. But a lot of people get hesitant. I laugh, it's always a funny situation … they look down and they just don't know what to do, so it's like an awkward open hand or a fist bump."
"You have to own who you are," he adds. "Some people might see it as a weakness, but I turned it into my strength. You are who you want to be, and you are who you make yourself – it doesn't matter what you're dealt."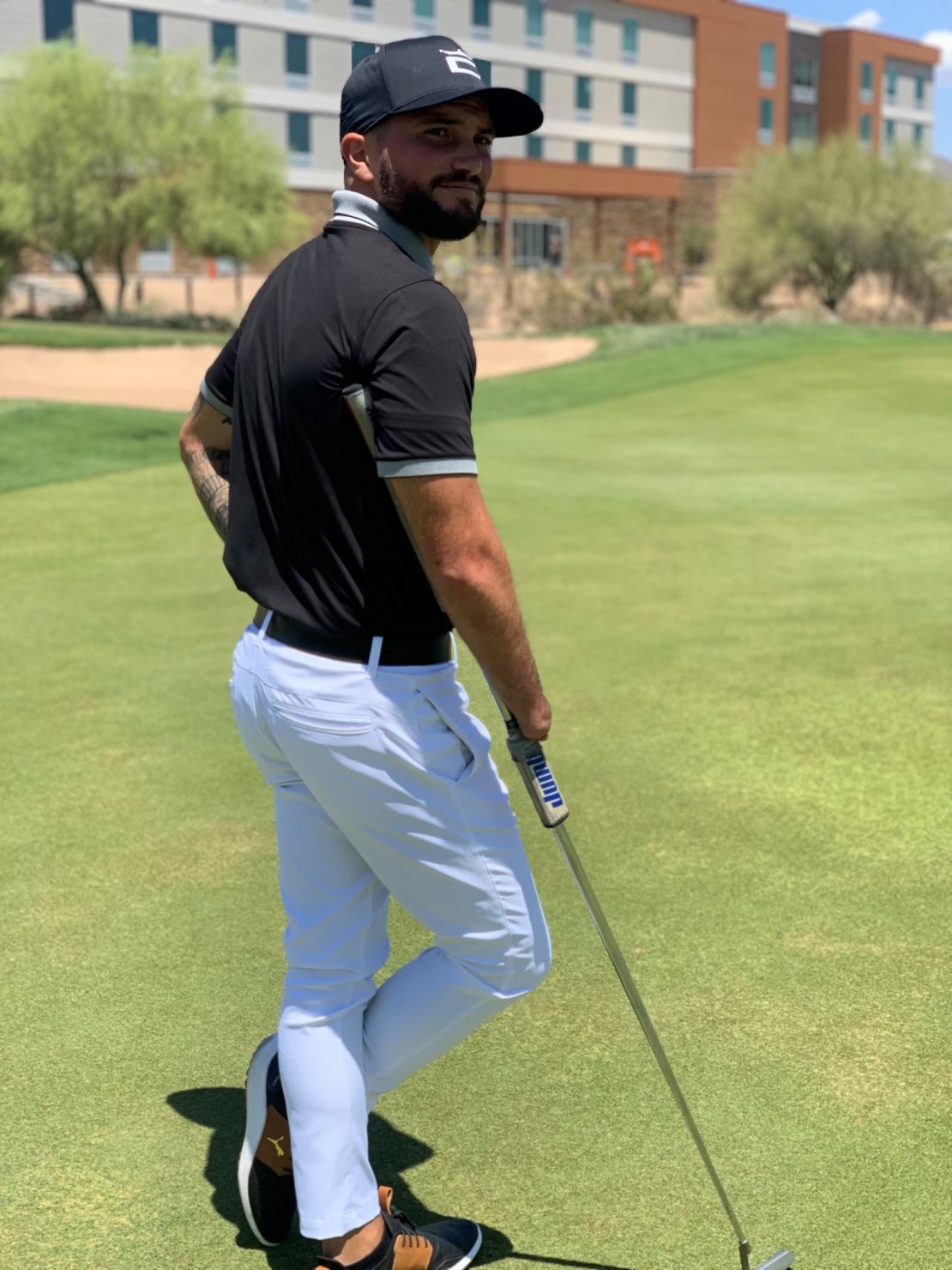 In competing, instructing, caddying, and creating content for his TikTok account, Canesi has been something of a golfing everyman in recent years, but his favorite assignment is teaching young golfers, especially those with disabilities.
As part of his work at Trump National Doral Golf Club, Canesi helps at a weekly adaptive golf program run by the on-site Rick Smith Golf Academy in collaboration with a nearby hospital.
His love of coaching, even amid his frantic schedule, was exemplified over a two-day stretch in October 2022 when Canesi led a clinic for 60 double-arm amputees in Houston before racing to catch a flight to host another clinic for kids with varying disabilities at the Shriners Open in Las Vegas the following day.