After the Super Bowl this weekend, the host stadium will have tons of leftover food – but it won't go to waste. An army of volunteers has an elaborate game plan to gather thousands of pounds of surplus food and quickly get it to people in need.
Here's what else you need to know to Get Up to Speed and On with Your Day.
(You can get "5 Things You Need to Know Today" delivered to your inbox daily. Sign up here.)
1. State of the Union
President Joe Biden delivered his second State of the Union address on Tuesday night, telling Republicans that he wants to work together instead of "fighting for the sake of fighting." Biden sought to connect with Americans by addressing various issues impacting the middle class. Health care and the economy were a large focus of his speech, as he set the stage for an expected 2024 reelection bid. Biden also called attention to police reform, veterans and infrastructure. At times, tensions grew in the House chamber when some Republicans heckled him over spending cuts, although the president didn't appear rattled. Shortly after his address, Arkansas Gov. Sarah Huckabee Sanders delivered the GOP rebuttal in a combative speech that drew sharp contrasts with Biden and his policies.
2. Earthquake
The death toll from the devastating earthquake that hit Turkey and Syria on Monday has surpassed 11,000, according to authorities. Aid agencies and emergency workers say that number will likely increase with many people still trapped under the rubble. Meanwhile, freezing weather conditions are further endangering survivors as more than 100 aftershocks have struck the region since the initial magnitude 7.8 quake. "We are racing with time," a spokesperson for the charity organization Oxfam told CNN. Temperatures are already bitterly low but are forecast to fall several degrees below zero today in some parts of the region. Scattered showers and snow are also expected to continue, putting the lives of those trapped underneath the rubble – who have already gone days without food and water – at risk of hypothermia.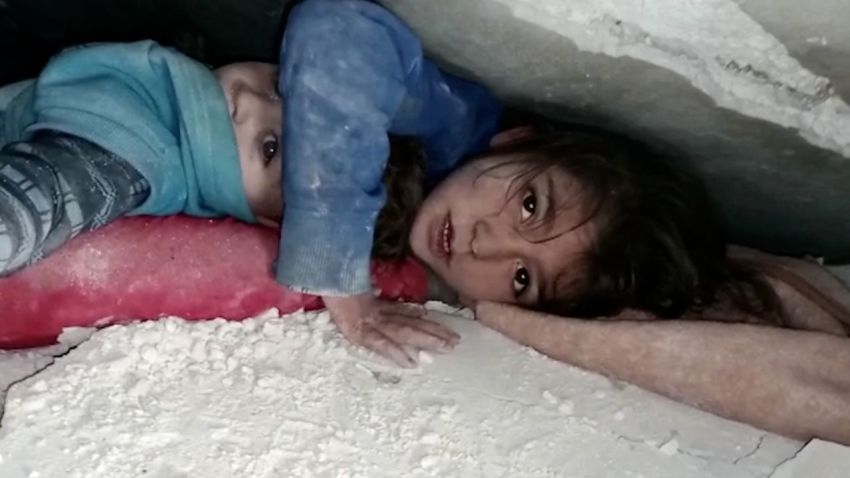 Video shows trapped child comfort sibling under rubble
3. Spy balloon
The US Navy released new photos of sailors recovering the suspected Chinese spy balloon that US fighter jets shot down over the Atlantic Ocean on Saturday. The recovered debris from the balloon is being taken to an FBI laboratory in Virginia for analysis as the US looks to understand its capabilities. The investigation remains ongoing but US intelligence officials believe the spy balloon is part of a broader Chinese military surveillance operation, sources say. The US does not know the precise size of the fleet of Chinese surveillance balloons, but sources tell CNN that the program has conducted at least two dozen missions over at least five continents in recent years. China continues to argue that the vessel was a weather balloon that drifted off course and that its path over the US was an accident.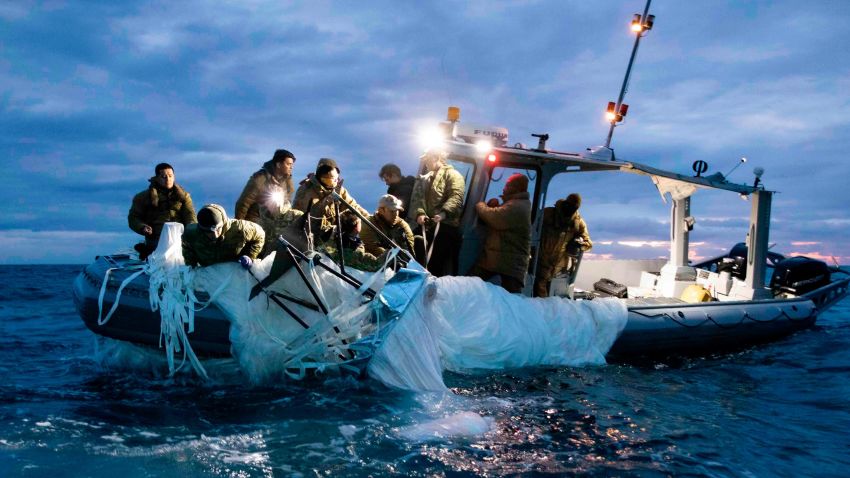 See photos showing US Navy recovering spy balloon from water
4. Title 42
The Biden administration told the Supreme Court Tuesday that Title 42 will end in May when the Covid-19 public health emergency expires. Title 42 is a Trump-era public health authority that allows border officials to turn away migrants encountered at the US-Mexico border in the name of Covid-19 prevention. Republican-led states have argued that the program should be left in place to slow the number of attempted border crossings. However, the authority – which has been heavily criticized by public health experts and immigrant advocates – had largely barred asylum at the border, marking an unprecedented departure from traditional protocol. Its end could restore access to asylum for arriving migrants, allowing them to enter the US and make their case in immigration court.
5. LeBron James
LeBron James became the NBA's all-time leading scorer on Tuesday, surpassing the record held by six-time NBA MVP Kareem Abdul-Jabbar for 39 years. With 10.9 seconds left in the third quarter of the Los Angeles Lakers' game against the Oklahoma City Thunder, James scored his 36th point of the game and 38,388th of his career. He stretched his arms in celebration as the supercharged crowd in Los Angeles went into a frenzy. Officials paused the game to honor him on the court, where his mother, wife and children met and embraced him. "I just want to say thank you to the Laker faithful. You guys are one of a kind," James said into a microphone. The accomplishment comes alongside his four NBA championships and four league MVP awards.
LeBron James' legacy as the NBA's all-time top scorer
BREAKFAST BROWSE
Chinese spy balloon drama spawns joke explosion
These are some of the funny jokes floating around the internet about the suspected Chinese spy balloon. Watch this video for a quick laugh.
Why Harry Styles and his backup dancers looked confused during their Grammys performance
A technical issue required major last-minute changes. Here's what happened.
'La La Land' is heading to Broadway
This upbeat musical is based on the Academy Award-winning film that starred Emma Stone and Ryan Gosling.
She got the last seat on a flight next to a stranger. They've been married for 40 years
Here's proof that a chance encounter can lead to a long, happy marriage. 
Man admits to stealing zoo animals
Following a string of suspicious activities at the Dallas Zoo, a man has been charged for allegedly stealing monkeys and attempting to steal a leopard.
TODAY'S NUMBER
1,300
That's how many employees Zoom will lay off, or about 15% of its staff, the company said Tuesday. During pandemic lockdowns, Zoom reported skyrocketing revenue when people relied on it to chat with coworkers and friends. Now, there's no longer such a huge demand for Zoom's services as more people are returning to office life and in-person interactions.
TODAY'S QUOTE
"He should be sitting in the back row and staying quiet." 
– Republican Sen. Mitt Romney of Utah, criticizing GOP Rep. George Santos of New York for standing in the front aisle during Biden's State of the Union address, "given the fact that he's under ethics investigation," Romney told CNN Tuesday night. Before Biden's speech, a witness in the chamber said there was a tense exchange when Romney told Santos "you don't belong here" as Santos tried to make his way to the front of the chamber to shake hands with the president and senators. Santos faces multiple investigations over his finances and repeated lies about his resume and family background.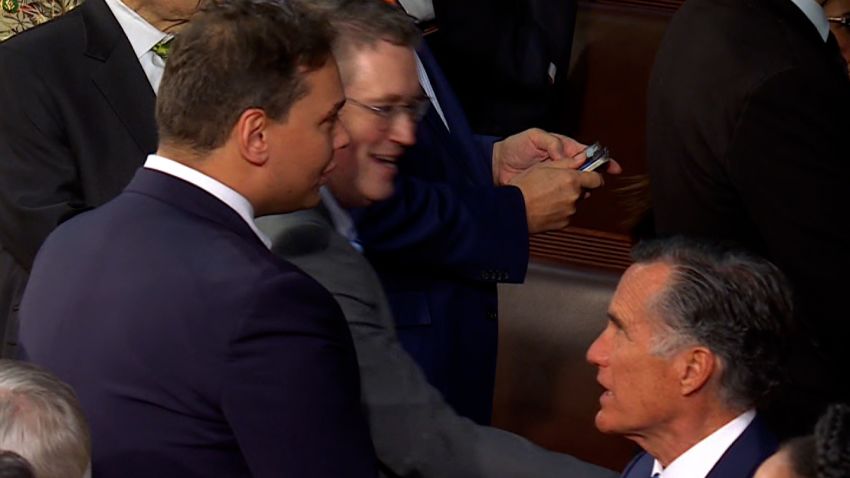 'You don't belong here': See tense confrontation between Romney and Santos
TODAY'S WEATHER
Check your local forecast here>>>
AND FINALLY
Why modern art is so expensive
Let's be honest … sometimes it's hard to tell the difference between a contemporary masterpiece and a child's scribbles. Learn why seemingly basic works of art can sell for millions of dollars. (Click here to view)