Former national security adviser Robert O'Brien has been subpoenaed by special counsel Jack Smith in both his investigation into classified documents found at former President Donald Trump's Mar-a-Lago residence and the probe related to efforts to overturn the 2020 election, according to a source familiar with the matter.
O'Brien has been asserting executive privilege in declining to provide some of the information that prosecutors are seeking from him, the source said.
CNN has reached out to O'Brien for comment.
O'Brien considered resigning from his post over Trump's response to the violence on January 6, 2021, but ultimately decided to remain in the job, CNN previously reported. The National Security Council should have been involved in the handling of classified documents at end of the Trump presidency, and O'Brien may have knowledge of how those records ended up at Mar-a-Lago.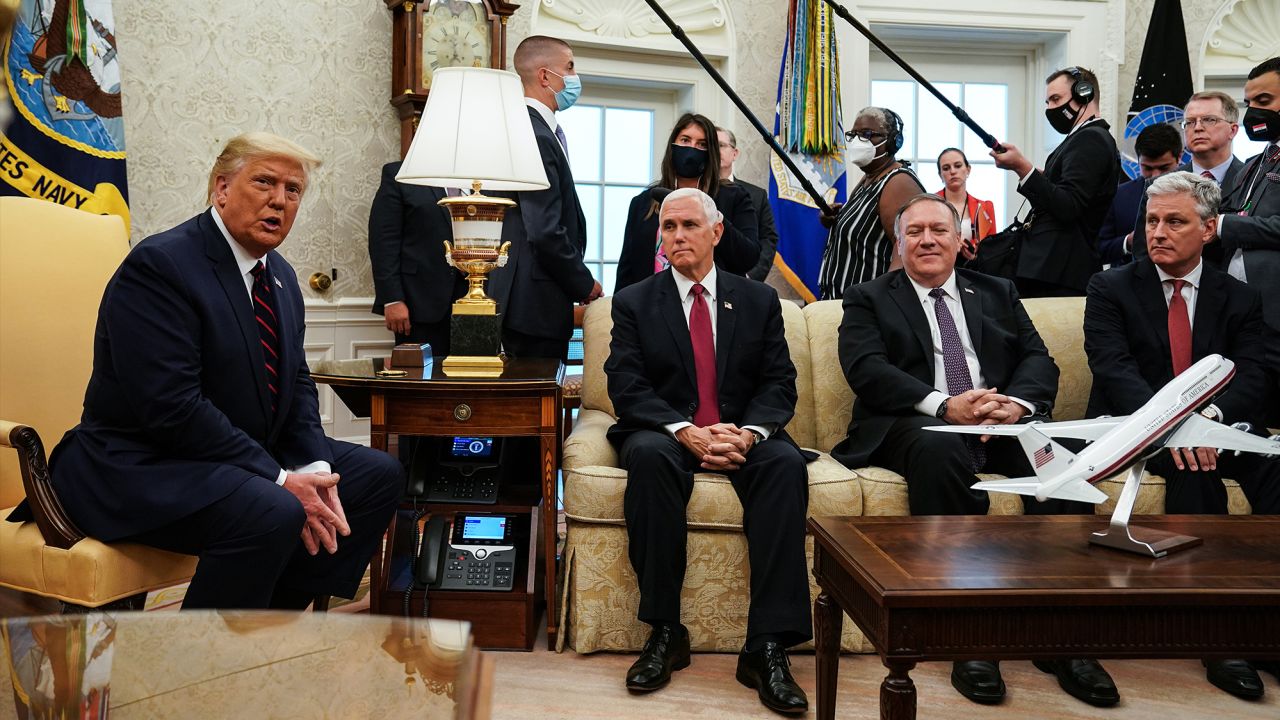 Separately, Trump's former acting Department of Homeland Security Secretary Chad Wolf was interviewed by Justice Department lawyers in recent weeks as part of the ongoing special counsel investigation related to 2020 election interference, according to two sources familiar with the matter.
Rather than appearing before a federal grand jury, Wolf was interviewed under oath by Justice Department lawyers and FBI officials, something one of the sources characterized as a "standard" first step for prosecutors.
Wolf declined to comment on his recent interview with federal investigators, which was first reported by Bloomberg. A spokesman for Smith also declined to comment.
The interview comes after Wolf's former deputy, Ken Cuccinelli, testified last month before a federal grand jury as part of Smith's election interference probe. When Cuccinelli was asked at the time whether privilege claims arose, he said: "They did, and I didn't say anything."
O'Brien, Wolf and Cuccinelli were previously interviewed by the House select committee that investigated the January 6 insurrection.
For the time being, Smith has not sought testimony from a handful of other potentially relevant Trump administration officials, including former Secretary of Defense Christopher Miller or former Director of National Intelligence John Ratcliffe, two other sources tell CNN.
In the days after the January 6 attack, Wolf urged Trump and all elected officials to condemn the violence on Capitol Hill, calling what transpired "tragic and sickening."
"While I have consistently condemned political violence on both sides of the aisle, specifically violence directed at law enforcement, we now see some supporters of the President using violence as a means to achieve political ends," Wolf said at the time. "This is unacceptable."