The remains of more than 200 German soldiers who were buried alive in a tunnel in northeastern France during the World War I will not be recovered.
The German government has instead decided to declare the burial site a war memorial and put it under state protection.
Germany's war grave commission, the Volksbund, and the French government announced the decision at the Caverne du Dragon museum in northeastern France on Friday afternoon.
"Rescue efforts to reach the remains in 2021 and 2022 had proven very difficult," a spokeswoman for the Volksbund told CNN on Friday, adding that there had been "several attempts" to open the "very deep and very long" tunnel, which is located in a nature reserve with "sandy ground still contaminated with ammunition."
Although the Franco-German team managed to see as far as 64 meters (210 feet) down the tunnel, they "did not find any remains," the spokesperson said.
Many WWI battles took place between the French armed forces and German troops positioned on the Chemin des Dames, or "Lady's Way," a crest between two valleys.
On May 4, 1917, during one of the biggest battles of the war, the French army was firing on German soldiers with heavy artillery. An artillery shell hit the entrance of the Winterberg tunnel on the Chemin des Dames, according to the Volksbund.
Some of the German troops, from the 111th Baden Reserve Infantry Regiment, fled further into the tunnel, where stored ammunition had exploded and toxic fumes were being released.
The soldiers created a barricade to try to protect themselves from the poisonous gases until they could be rescued, but heavy shelling prevented help from reaching them.
The tunnel's entrance collapsed during the attack and just three soldiers out of an infantry of more than 200 were saved. The others suffocated, died of thirst or shot themselves.
Over the years, there had been numerous – including illegal – attempts to find the buried tunnel entrance in the state forest of Vauclair, according to the Volksbund.
Last May, more than a century after the event and following years of work, the Volksbund and French partners used precise drilling to confirm the tunnel's location, discovering a large cavity deep underground, with the burial site intact.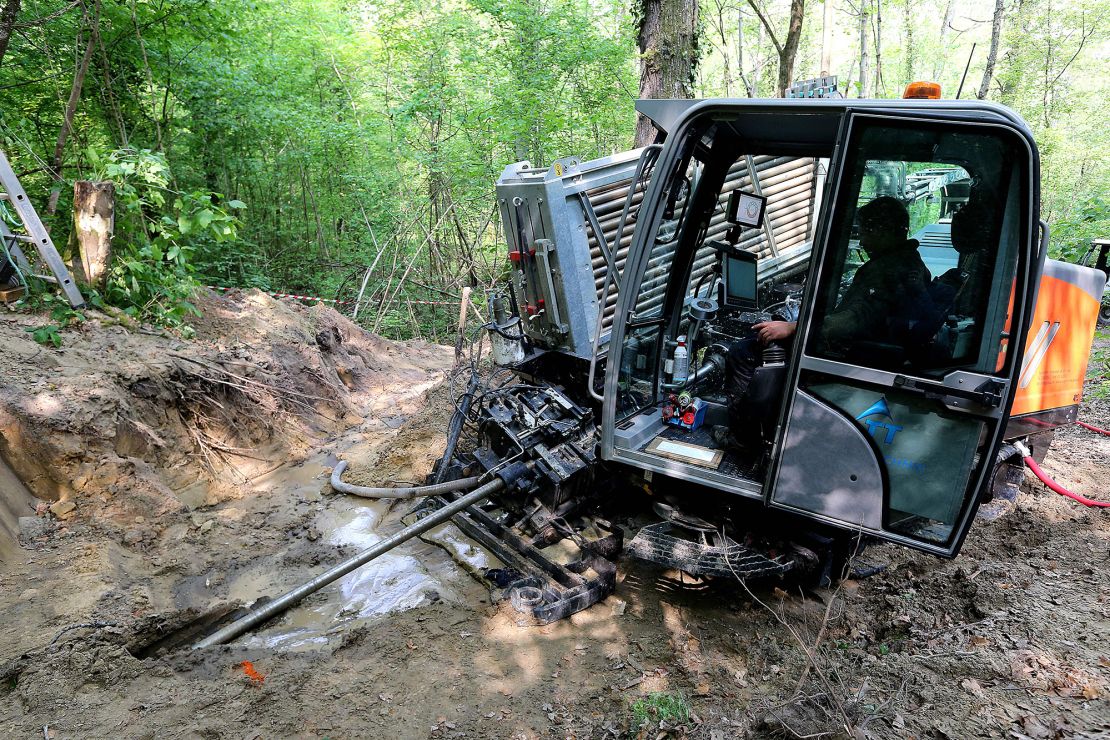 By designating the site a memorial, German and French authorities hope to dignify and protect the soldiers' resting place. "This guarantees that the soldiers will continue to rest in peace," said a Volksbund spokeswoman.
"In the past years and months we have been cooperating with our French partners in a spirit of trust," said Dirk Backen, chief executive of the Volksbund.
"We are very grateful for this – and are pleased to be able to present a joint solution today," he added.
Once the legal requirements for a war cemetery site are met, planning for the memorial site will begin, and the site could be inaugurated as early as next year, French and German officials said.