Canada's women's soccer team said Wednesday that it will be participating at the SheBelieves Cup under "protest" after its pay equity dispute with the national federation remained unresolved.
Speaking to the media ahead of its opening game in Orlando against the United States Women's National Team (USWNT) on Thursday, Canada forward Janine Beckie said that the team was "operating under a protest," and on Wednesday during their training session, the players wore their jerseys inside out.
"I think we've made it pretty clear that we're operating under a protest at the minute so we made a decision as a team that we were going to do this and show our solidarity together and this is one of the ways that we decided to do that," Beckie said.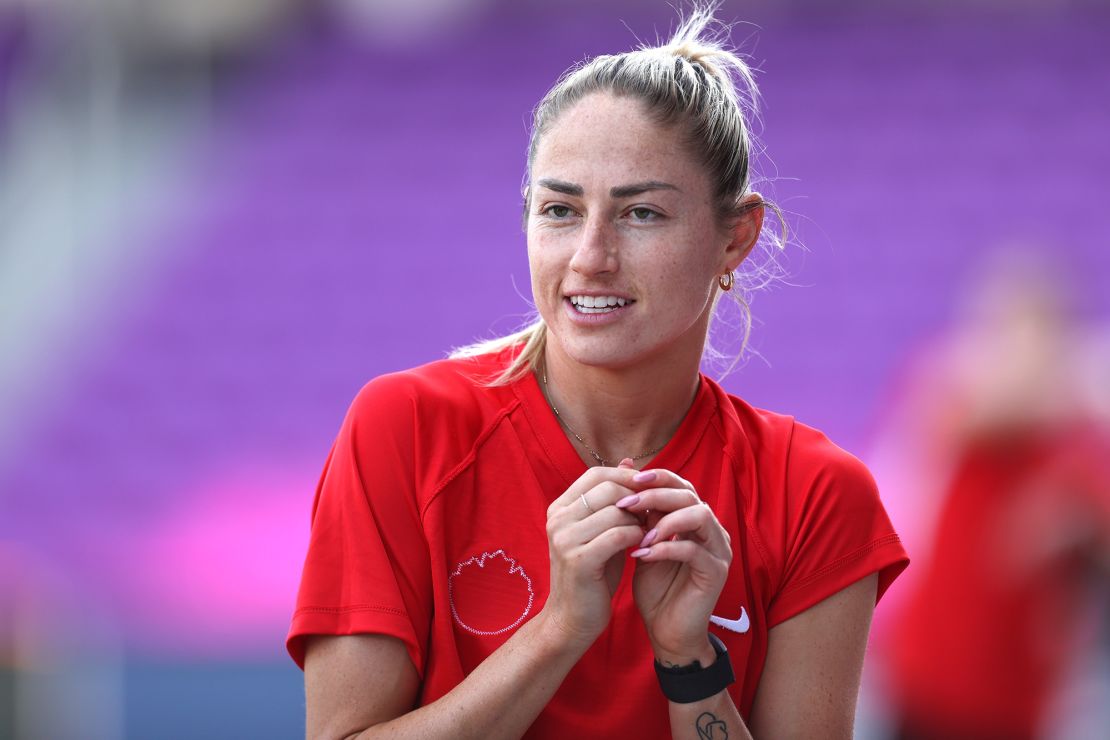 Her comments followed an announcement last week when the Canadian Soccer Players' Association (CSPA), which represents the Canada Women's National Team, said they would be "taking job action."
"We are demanding immediate change," the CSPA statement last Friday read.
"We expect and deserve nothing less than to be treated equally and fairly and to have our program – and our World Cup preparations – funded appropriately.
"We are left feeling frustrated and, once again, deeply disrespected by Canada Soccer," the statement added.
The Canadian women's team was backed by its male counterpart last Friday when the men's team released a statement saying it was "wholeheartedly" behind its women's counterpart in lobbying Canada Soccer to "provide reasonable and equal compensation and working conditions."
However, the strike action was canceled Sunday after Canada Soccer threatened the players with "legal action" which could have resulted in "millions of dollars of damage" for "an unlawful strike" according to the CSPA.
"We are being forced back to work for the next few weeks," Canada midfielder Quinn said on Twitter Sunday.
"While stepping on a field continuing to provide labour for an organization that upholds gender inequality goes against every fibre of my being, I will continue to do so (for now) in protest," the Olympic gold medalist added.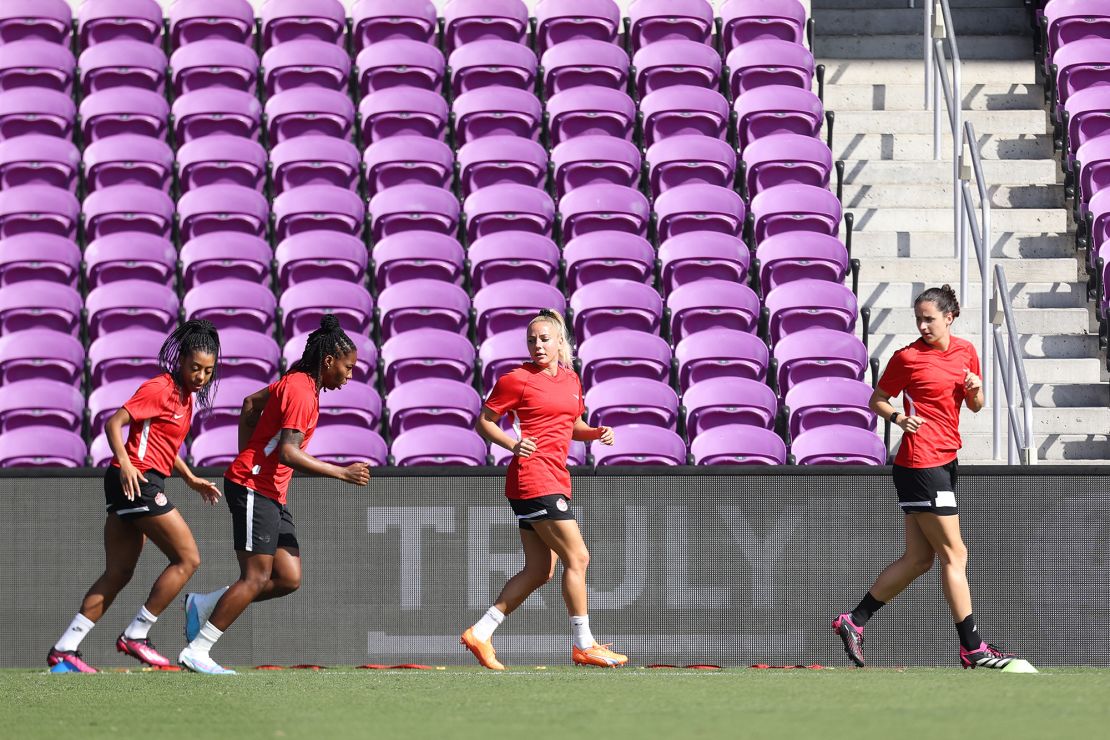 CNN has reached out to Canada Soccer for comment.
On Saturday, the governing body said in a statement: "Canada Soccer has committed to negotiating a comprehensive collective agreement with both of the player associations of the Women's and Men's National Teams. That agreement, once concluded, will be an historic deal that will deliver real change and pay equity in Canada Soccer.
"Canada Soccer has also seen the comments from the CSPA about 'forcing' the players back to work. Canada Soccer respects the players' right to organise. The players, while having taken job action, were not and are not in a legal strike position under Ontario labour law," the soccer federation added.
US forward Megan Rapinoe voiced support for the Canadian women Wednesday saying "we're with you 100 percent."
"It's sort of bitter rivals on the field, but you know, even bigger allies off, so we're with them 100 percent," Rapinoe said.
"There's just some things that are so much bigger than what is happening on the field and this is one of them. This is about just basic human rights and respect and getting what they deserve. I mean, we're talking about the Olympic champions here, so that was so well-deserved and such a huge step forward for them," she added.