The body of Ghana soccer star Christian Atsu was found under rubble on Saturday, according to his agent, almost two weeks after the earthquake that devastated Turkey and Syria.
"It is with the heaviest of hearts that I have to announce to all well wishers that sadly Christian Atsu's body was recovered this morning," Atsu's agent Nana Sechere tweeted. "My deepest condolences go to his family and loved ones."
The body of the Hatayspor player was recovered from under the rubble of his apartment, according to Ghana's Ministry of Foreign Affairs, with Atsu's brother and sister present at the time, the ministry said in a statement.
In another statement, the ministry said Atsu's body was expected to arrive in Accra on Sunday.
Atsu went missing after the magnitude 7.8 earthquake hit Turkey and Syria on February 6, killing at least 45,513 people, with at least 39,672 dying in Turkey, according to the latest number given by Turkish Interior Minister Suleyman Soylu.
In the immediate aftermath, there was confusion as reports from Turkey originally said that Atsu had been located and was in a hospital, but on February 8, Sechere tweeted that it had come to light, contrary to reports, that Atsu was still missing.
Before joining Hatayspor last year, Atsu had played in the Saudi Pro League for Al Raed FC. He had also represented several English clubs, including Chelsea, Everton, Bournemouth and Newcastle.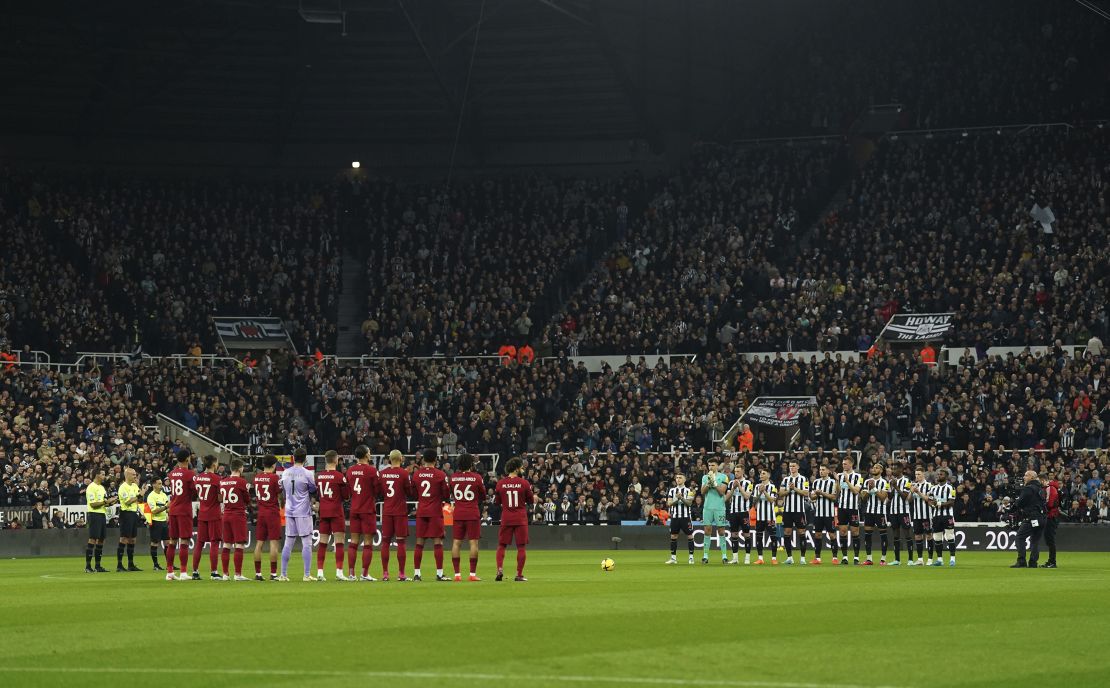 English soccer paid its respects on Saturday with Atsu's former clubs holding a minute's applause before their matches. Players also wore black armbands.
Atsu played for Newcastle United from 2016 to 2021, making 121 appearances and helping it gain promotion to the English Premier League. The club broadcast a picture of the forward on the big screen before players, coaching staff and fans applauded. Fans at St. James' Park also sang "You'll Never Walk Alone."
"To wake up to that news was hugely upsetting. Our hearts go out to him and his family," Newcastle manager Eddie Howe said after the match.
Newcastle described Atsu as a "talented player and a special person."
Everton, another former club, said on Twitter that it was "deeply saddened, " while Chelsea said in a statement that the club "sends our heartfelt condolences to Christian's family and friends."
Atsu represented his country 65 times, helping the Black Stars reach the 2015 Africa Cup of Nations final. Though Ghana lost that match to the Ivory Coast on penalties, Atsu was named player of the tournament.
Ghana's Football Association sent its "deepest condolences" to Atsu's wife and children.
CNN's Talia Kayali, Philip Wang and Aimee Lewis contributed to reporting.