House Speaker Kevin McCarthy has granted Fox News host Tucker Carlson access to all of the US Capitol security footage from January 6, multiple sources told CNN.
The highly unusual move – a House speaker handing over a massive trove of internal government materials to a friendly media outlet – comes after the California Republican faced significant pressure from his right flank to relitigate the work of the House select committee that investigated the January 6, 2021, insurrection.
During his bid for the speakership, McCarthy vowed to hold hearings on the security failures that led to the Capitol getting overrun, and he told the select committee to preserve all of its records for potential future review by the newly empowered GOP majority.
Carlson has been one of the most prominent promoters of January 6 conspiracy theories. Most notably, he has devoted significant airtime to the false claim that liberal "deep state" partisans within the FBI orchestrated the insurrection as a way to undermine former President Donald Trump. He has conducted sympathetic interviews with some of the rioters who were subsequently charged by the Justice Department.
Several GOP lawmakers within McCarthy's ranks had hoped to review the material themselves, likely to hunt for footage that supports their controversial claims about the January 6 insurrection. By giving the videos to Carlson, McCarthy is essentially outsourcing the task to right-wing media, at least for the moment.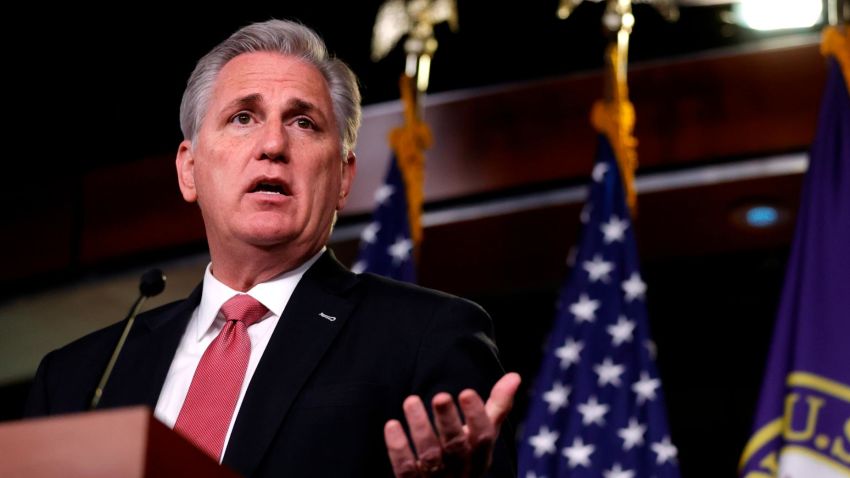 'This is serious sh*t': NYT audio reveals McCarthy's fear about rhetoric after January 6
Axios was first to report McCarthy's arrangement with Carlson.
US Capitol Police Chief Tom Manger confirmed in a statement to CNN that Capitol Police gave McCarthy the security footage from the Capitol attack to be released to Carlson.
"When congressional leadership or congressional oversight committees ask for things like this, we must give it to them," Manger said in a statement.
Capitol Police cannot comment further "because we have to stay out of politics," a department official told CNN.
A Fox News spokesperson told CNN that the Axios report was accurate, but declined further comment. Carlson told Axios, "there was never any legitimate reason for this footage to remain secret" and that the videos will shed light on "what actually happened on January 6."
House Minority Leader Hakeem Jeffries, the chamber's top Democrat, was not consulted about the release of the security footage, a source familiar told CNN. Another source told CNN that McCarthy didn't consult with his GOP leadership team before making the decision.
Senate Majority Leader Chuck Schumer and Senate Sergeant at Arms Karen Gibson only learned that McCarthy had granted Carlson access when the news became public, a source familiar with the timeline told CNN.
Manger, the Capitol Police chief, did not know that McCarthy was giving Carlson access to the footage until Monday, which was after the arrangement had been made, the source said.
The source explained that McCarthy, or any member of Congress, could request access to the footage and that USCP would generally grant it. A separate source told CNN that if McCarthy asked the Capitol Police for the footage, he would not have to state why he wanted it in order to receive it.
The now-defunct January 6 committee got access to all the security footage from US Capitol Police during its investigation, but did not release certain clips for security reasons. A source familiar with the panel's work told CNN that the unreleased footage was considered especially sensitive because it showed the movements of top officials while they evacuated to safety.
Separately, the House Committee on Administration made a request for the security footage, another source familiar told CNN.
The panel, which was tasked with taking custody of all January 6 select committee documents, per House rules, requested the same access to the footage that the select committee had, the source said.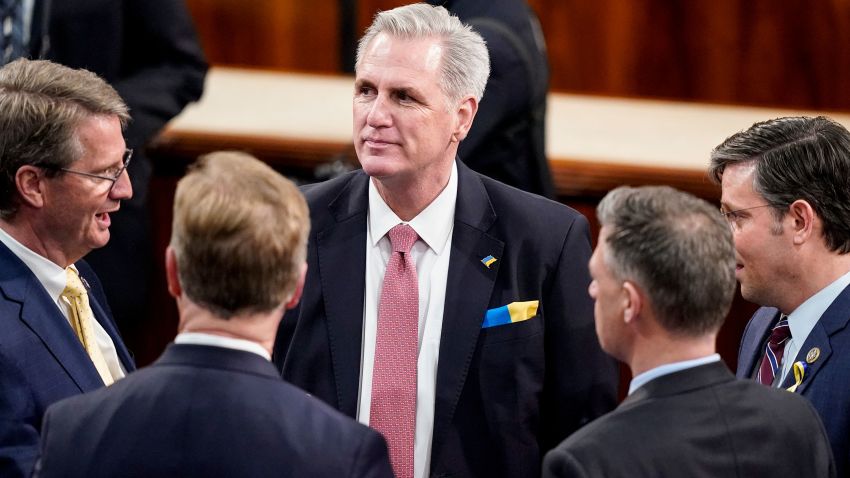 Reporter identifies why McCarthy changed his view on Jan. 6
Pushback to the move
House Minority Leader Hakeem Jeffries, a New York Democrat, issued a letter to his colleagues Tuesday vowing to get to the bottom of how McCarthy transferred footage of the attack to Carlson's team.
"The apparent transfer of video footage represents an egregious security breach that endangers the hardworking women and men of the United States Capitol Police, who valiantly defended our democracy with their lives at risk on that fateful day," Jeffries wrote in the letter.
Tim Mulvey, a former January 6 committee spokesman, blasted McCarthy's move in a statement to CNN, saying, "It's hard to overstate the potential security risks if this material were used irresponsibly" by Carlson or others.
"When the January 6th Select Committee obtained access to US Capitol Police video footage, it was treated with great sensitivity given concerns about the security of lawmakers, staff, and the Capitol complex," Mulvey said. "Access was limited to members and a small handful of investigators and senior staff, and the public use of any footage was coordinated in advance with Capitol Police."
Democratic Rep. Bennie Thompson of Mississippi, the ranking member on the Homeland Security Committee and former chair of the January 6 committee, later added in a statement that McCarthy, if he "indeed granted" Carlson access, "owes the American people an explanation of why he has done so and what steps he has taken to address the significant security concerns at stake."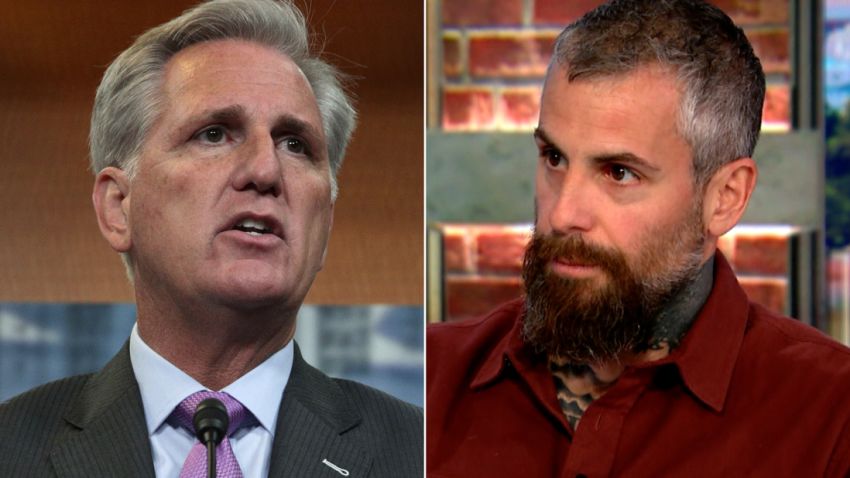 Officer who was beaten on Jan. 6 responds to McCarthy's new, revealing audio
When asked at a press conference last month about how some Republicans previously urged former House Speaker Nancy Pelosi to publicly release the full January 6 security footage, McCarthy signaled his support, saying, "yeah, I think the public should see what happened."
In the courtroom, federal prosecutors have long tried to keep certain CCTV clips from the Capitol complex hidden from the public, saying in court that their release poses a national security risk and could give vital insight to bad actors who may be planning a future attack. US Capitol Police share the same concerns.
January 6 defendants have access to thousands of hours of unreleased footage from the attack, as well from an online database, but the videos are tightly controlled by a protective order and defendants are not allowed to publicly release the clips.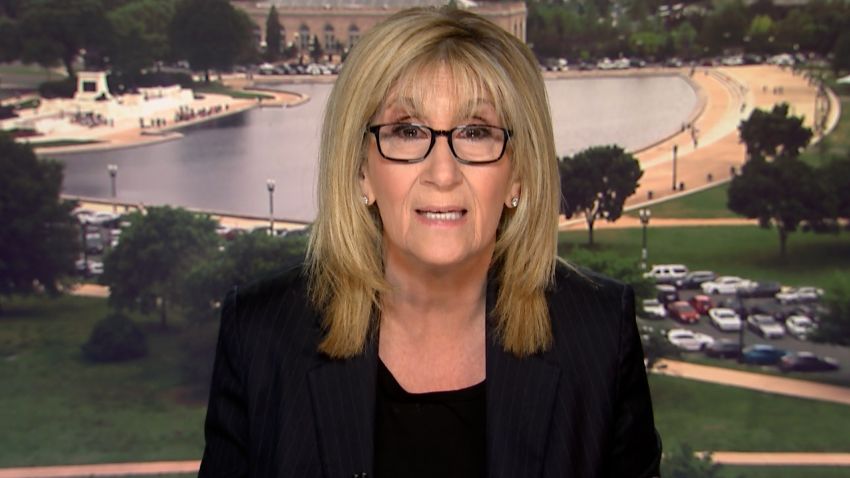 'A political tsunami': CNN reporter reacts to Jan. 6 committee subpoenas
"Once the capabilities of a U.S. Capitol interior surveillance camera, including its position and whether it pans, tilts or zooms, is disclosed to the public via the release of a single video from that camera, the cat is out of the bag," Justice Department prosecutors wrote in a July 2021 court filing.
After more than a dozen news outlets, including CNN, sued for access to the videos in 2021, the chief judge of DC federal court ruled that the public has a strong interest in seeing some security footage from the attack. However, these video releases haven't been automatic or guaranteed. News outlets can request the public release of videos after they are played in open court, on a case-by-case basis.
Former DC Metropolitan Police Officer Michael Fanone, who was attacked during the January 6 riot, called McCarthy's decision to give Carlson access to security footage from that day a "dangerous choice."
It "guarantees that it will be selectively edited to fit an extreme MAGA narrative without care for the safety of Capitol police, members of Congress and congressional staff. Airing footage of restricted areas of the Capitol and sensitive evacuation protocols all while spreading misinformation about the nature of the attack on the Capitol endangers everyone working in the building," Fanone, who is now a CNN contributor, said in a statement to CNN.
This story has been updated with additional information.
CNN's Melanie Zanona, Lauren Fox, Ted Barrett and Zachary Cohen contributed to this report.