An Orlando television reporter was among the dead in a shooting spree in Florida that killed three on Wednesday, while covering one of the shootings, police said.
Orange County Sheriff John Mina told a news conference that the employees worked for Spectrum News 13.
The sheriff's office said earlier on Twitter that one person was in custody.
Keith Melvin Moses, 19, has been arrested and charged with murder in connection to a shooting Wednesday morning, Mina said. Moses is expected to be charged in four other shootings that occurred later in the day, including the killing of the Spectrum News 13 journalist, Mina added.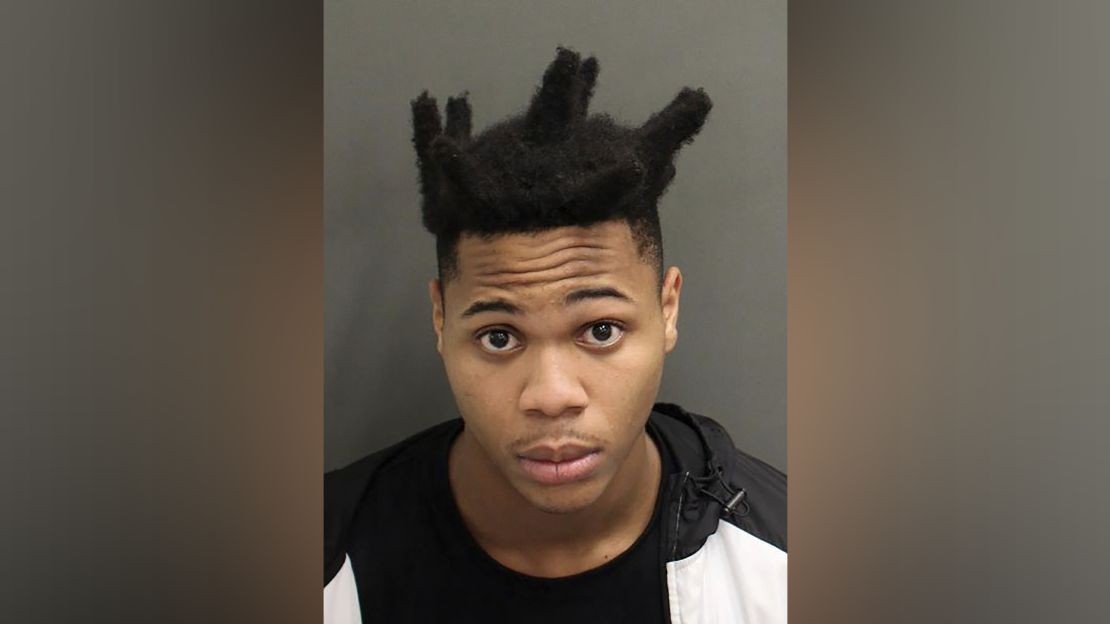 The sheriff said Moses has a lengthy criminal history that includes gun charges, aggravated assault, aggravated battery and assault with a deadly weapon.
Mina said deputies responded to the 6100 block of Hialeah Street around 11 a.m. Wednesday where they located a woman who was shot and died from her injuries.
Detectives responded and collected evidence, he said.
Mina said police do not know why the suspect allegedly targeted the two journalists and the mother and daughter who were shot.
"At 4:05, we received 911 calls about another shooting at that location and a shooting nearby," Mina said.
Mina said the two journalists – a photographer and reporter – were on the scene to cover the homicide that morning and were shot in or around their vehicle.
"That vehicle was almost exactly in the same spot as the vehicle was from the homicide this morning. So it's unclear why exactly they were targeted. And you know certainly we're going to look into that, and we will definitely let you know," Mina said.
The sheriff said "the vehicle didn't look like a typical news vehicle with a lot of markings on it."
Shortly after that shooting, police went to the scene of a third shooting and found a woman on Harrington Street and her 9-year-old daughter were also shot inside of a home. The 9-year old has died, the sheriff said.
Mina said it is unclear why the suspect entered that home.
"It is with deep sadness that @RTDNA learns of the death of a @MyNews13 journalist in Orlando," Radio Television Digital News Association CEO Dan Shelley tweeted. "He was 1 of 2 of the station's journalists shot covering a previous crime in a residential area. Sending thoughts of peace and comfort to their families, friends & the other victims."
Paradise Afshar, Devon Sayers and Isabel Rosales of CNN contributed to this report.