A winter heatwave, record low levels of rain and a startling lack of snow in Europe are pushing rivers, canals and lakes across the continent to alarmingly low levels, with experts warning there could be repeat of last year's severe droughts.
Images of dried-up river beds and shrunken lakes are usually associated with the scorching heat of summer – not the winter. But an exceptionally warm and dry start to the year is affecting a swath of Europe, including central and southwest France, northern Spain and northern Italy.
There are concerns for what this might mean for water supplies.
Europe's water situation has become "very precarious," according to a study published in January by researchers at the Graz University of Technology in Austria, which used satellite data to analyze the world's groundwater resources.
"A few years ago, I would never have imagined that water would be a problem here in Europe," said Torsten Mayer-Gürr, one of the researchers. "We are actually getting problems with the water supply here – we have to think about this."
Record-breaking dry spell in France
France, which is experiencing its driest stretch in more than 60 years, may soon bring in water restrictions.
The country "suffered a series of 32 consecutive days without any significant rainfall from January 21 to February 21," Simon Mittelberger, a climatologist at Météo-France, told CNN – the longest stretch since records began in 1959.
It is having a damaging effect on the country's rivers and lakes, Mittelberger said, as well as the country's soils.
"Soils are much drier than usual," he said. France's current soil moisture levels would not normally be seen until mid-April.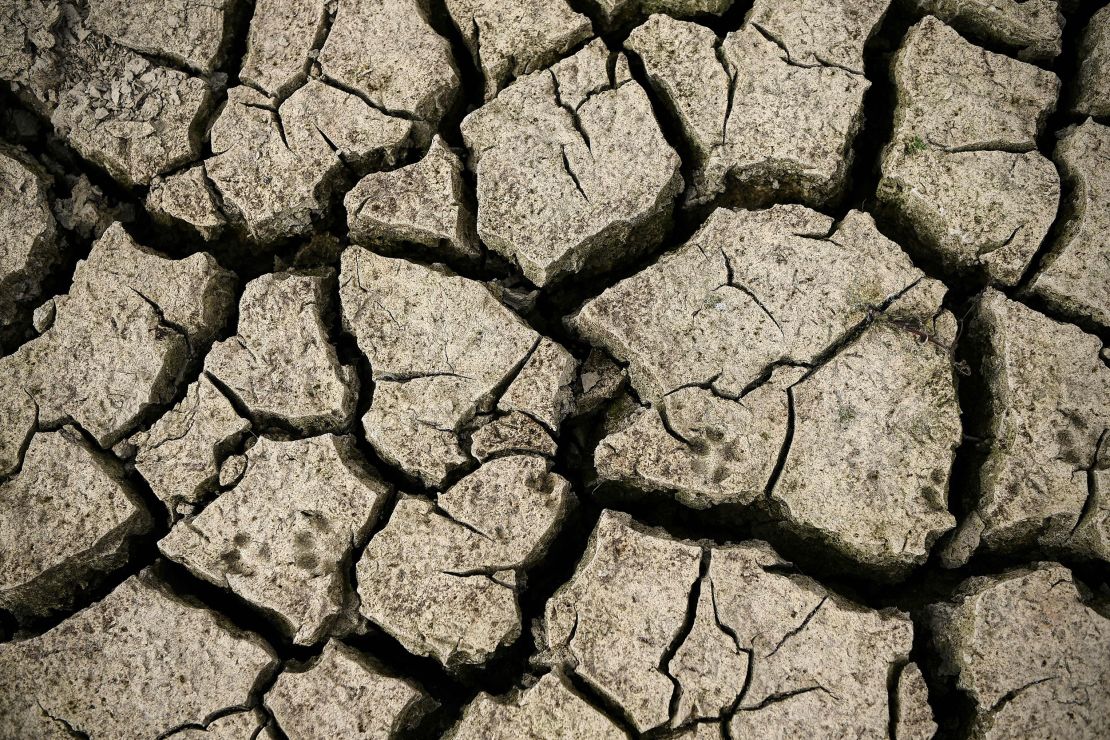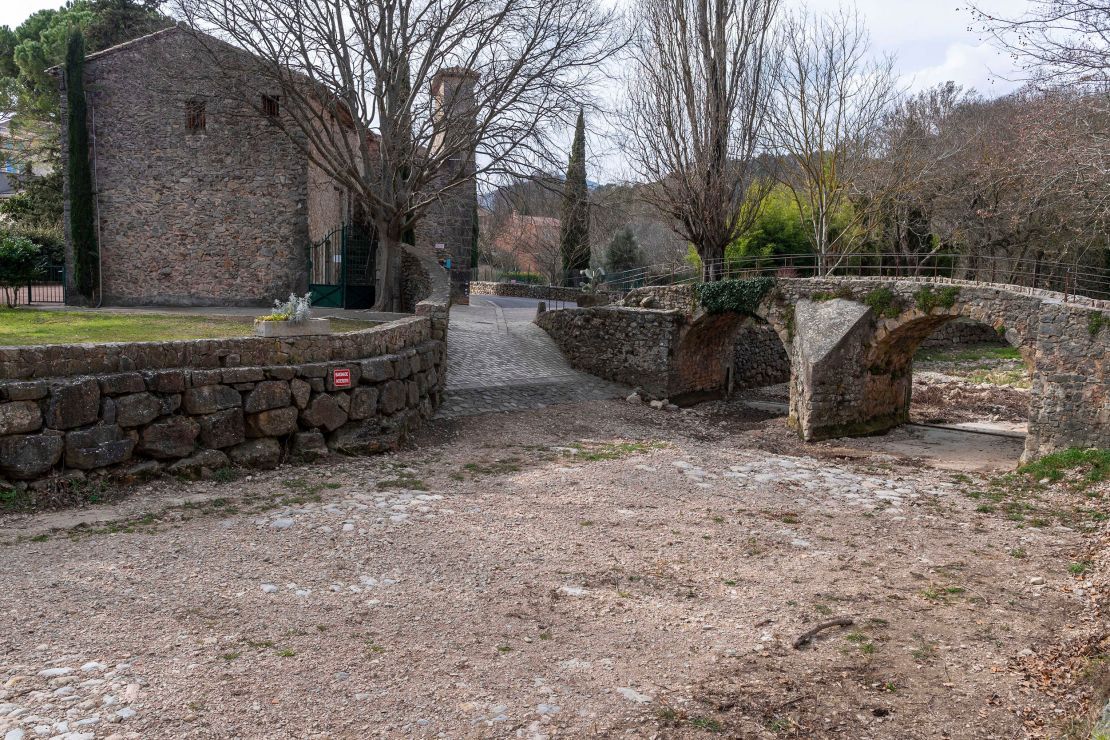 Snowfall has also been low. "The situation in the Pyrenees is close to the lowest record of snow quantity for that time of year," Mittelberger said. The Alps have seen 63% less snow than usual, according to CIMA Research Foundation.
A lack of snow in the winter can threaten water reserves in the spring and summer, as there is less snowmelt to sustain rivers.
Last summer, France suffered its worst drought on record but, Mittelberger warned, this year "the situation could be worse if we don't have significant rainfall in the next couple of months."
Christophe Béchu, the minister for ecological transition, called the winter drought "unprecedented," and warned the country is in a state of alert.
Exposed lake beds and dried up canals
In Italy, some of country's most famous bodies of water are drying up.
Water levels at Lake Garda are so low that it is now possible to walk to an island in the middle, along a strip of exposed lake bed. A few months ago, this walkway did not exist.
It is now also a lot harder to take a water taxi in Venice, as some of its canals have become too shallow to keep gondolas afloat, in part, because of a lack of rainfall.
The city which has long feared flooding is now grappling with the opposite problem.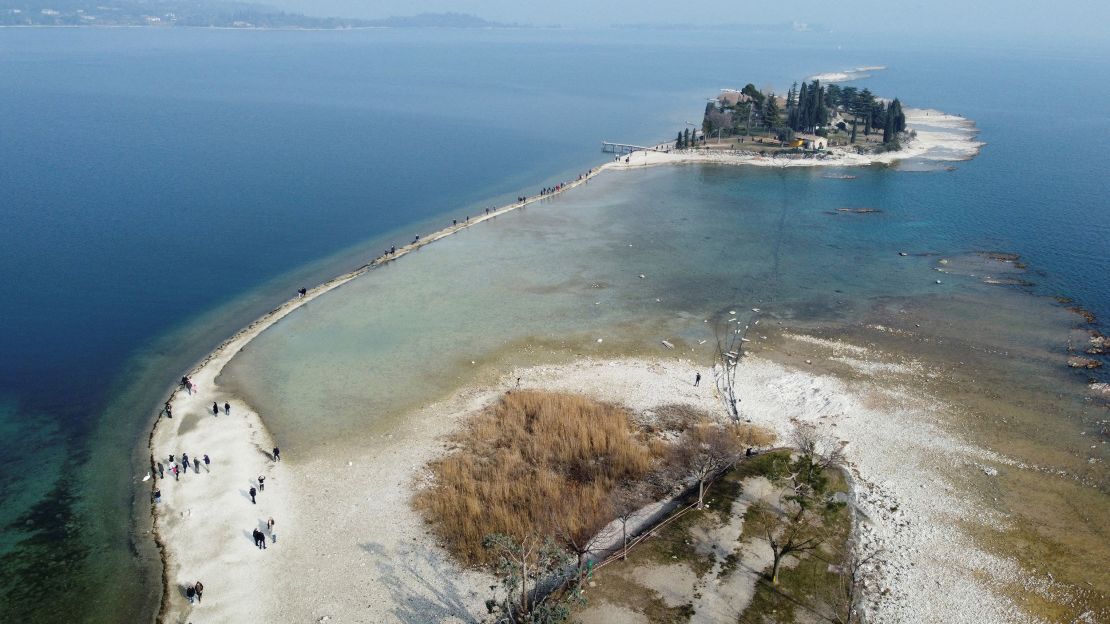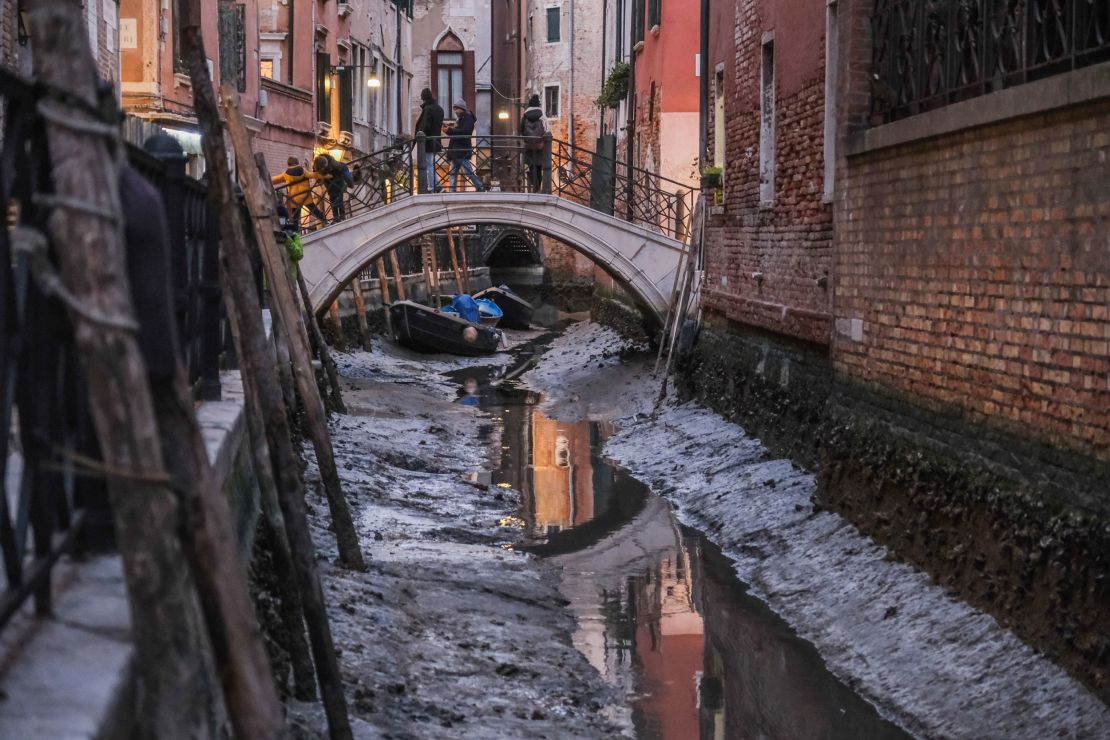 Italy's longest river, the Po, which winds through its northern agricultural heartland, has 61% less water than usual for this time of year.
Last summer, the Italian government declared a state of emergency for the area surrounding the Po, which experienced its worst drought in 70 years.
Giorgio Zampetti, general manager of Legambiente, an Italian environmental group, fears that the worst is yet to come: "2023 has just begun, but it is showing worrying signs in terms of extreme weather events [and] drought levels," he said in a press statement.
Fears for water supplies
In Spain, which experienced its hottest year on record last year, there are concerns about water supplies.
"We cannot guarantee water supply for drinking water or for economic uses by relying exclusively on rain," Teresa Ribera, Minister for the Ecological Transition recently said at a press conference.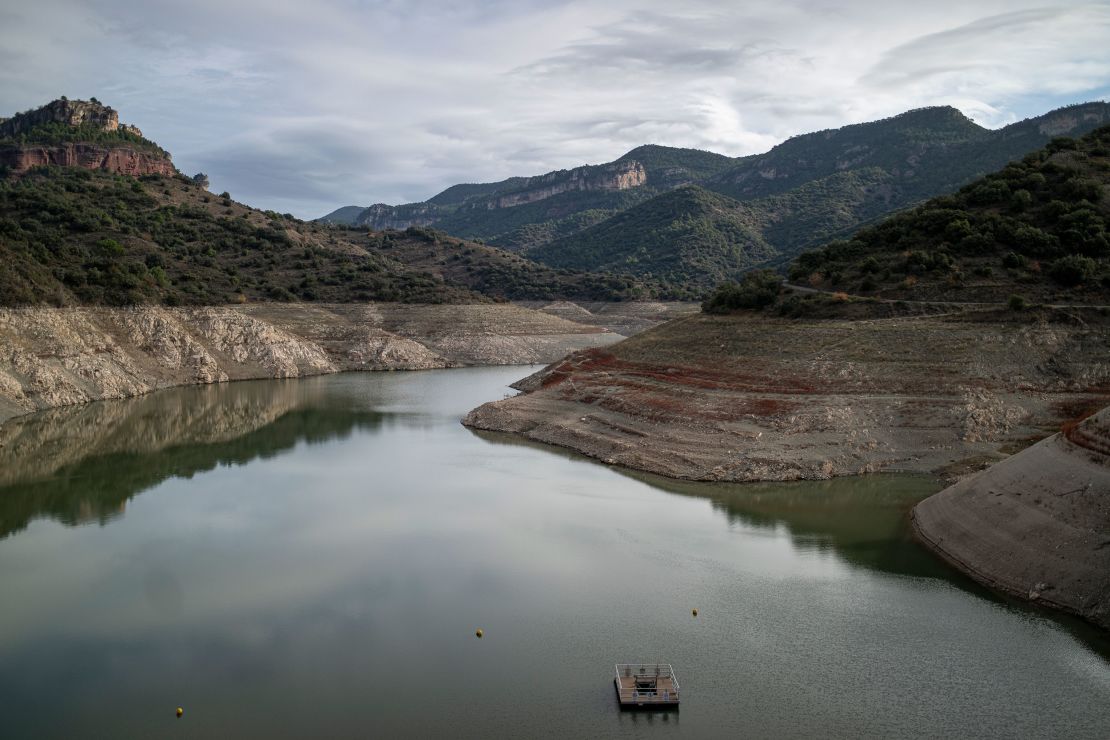 The country has approved plans to invest around $24 billion in water management, including measures to improve sanitation and treatment and modernize irrigation.
Since 1980 the average available water has decreased by 12%, with projections that there may be a further decrease of up to 40% by 2050.
Dry weather in Spain is also threatening the country's prized jamón ibérico bellota, as low rainfall and rising temperatures affect the acorns eaten by the pigs.
"The coming weeks will be crucial"
While Europe has previously been blighted by summer droughts, experts fear the exceptionally dry last two months may signal a new reality, caused in part by rising average global temperatures.
"These conditions were rare in the past, but climate change is altering precipitation regimes over Europe and making these extremes more recurrent and intense," Andrea Toreti, a climatologist at the European Commission's Joint Research Centre, told CNN.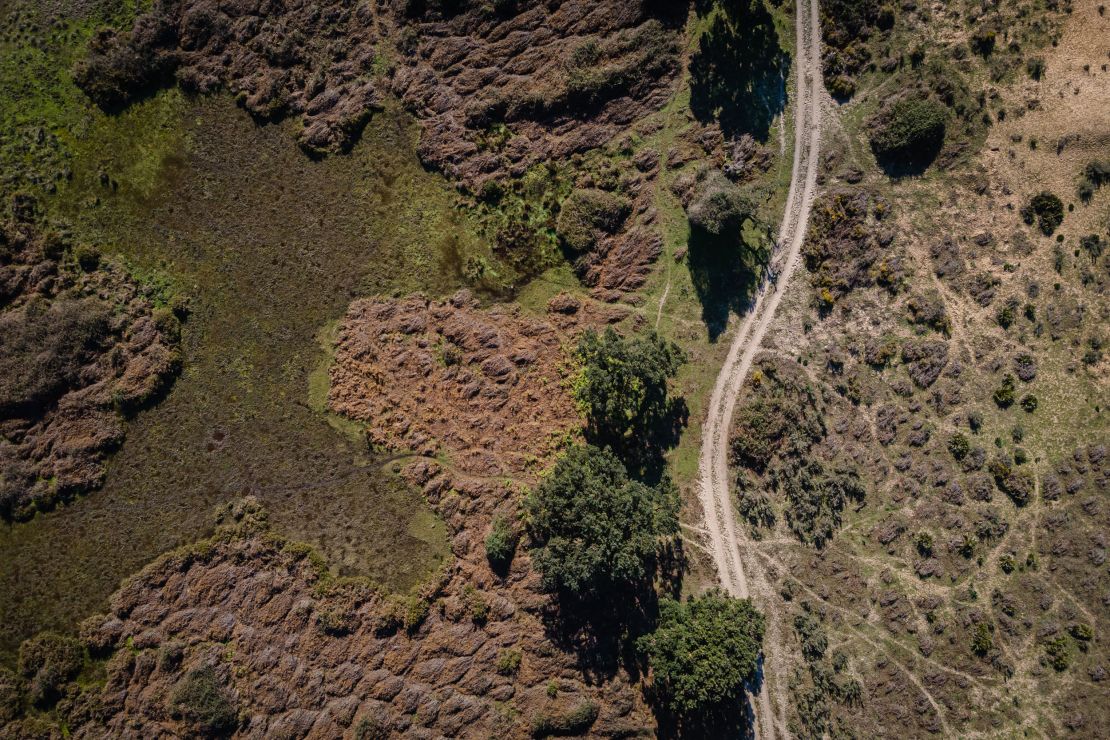 "There is a growing concern due to the lack of precipitation in the last weeks and also considering the 2022 drought. The coming weeks will be crucial," Torerti said.
While Toreti said attributing the winter drought to climate change would require a specific analysis that has not yet been conducted, he added such events "are an expected effect of climate change in terms of more frequent and intense extremes."