Police in Hong Kong say they have arrested the ex-husband of model and influencer Abby Choi, following the discovery of parts of her dismembered body at a rental unit in the north of the city.
Choi, 28, was reported missing on Wednesday, and pieces of her body were found on Friday along with a meat slicer, an electric saw, and some clothing at the unit in the Tai Po district on Friday afternoon, according to police.
Police superintendent Alan Chung said at a press conference on Saturday that the model's ex-husband had been arrested while trying to flee at a pier in Tung Chung, on one of the city's outlying islands, Lantau, and taken into custody.
Superintendent Chung said police believed he had intended to abscond via water transport at the time of arrest.
The ex-husband, along with his brother and his parents – who were arrested on Friday – are being held for questioning while police continue the search for Choi's remaining body parts, Chung said.
Choi was reported missing on Wednesday, having not been seen since the day before.
Police said the investigation, including into the cause of death, was continuing.
More than 100 police personnel were sent to search the Tseung Kwan O Chinese Permanent Cemetery on Saturday, including a diving team who were deployed to the nearby catchwater.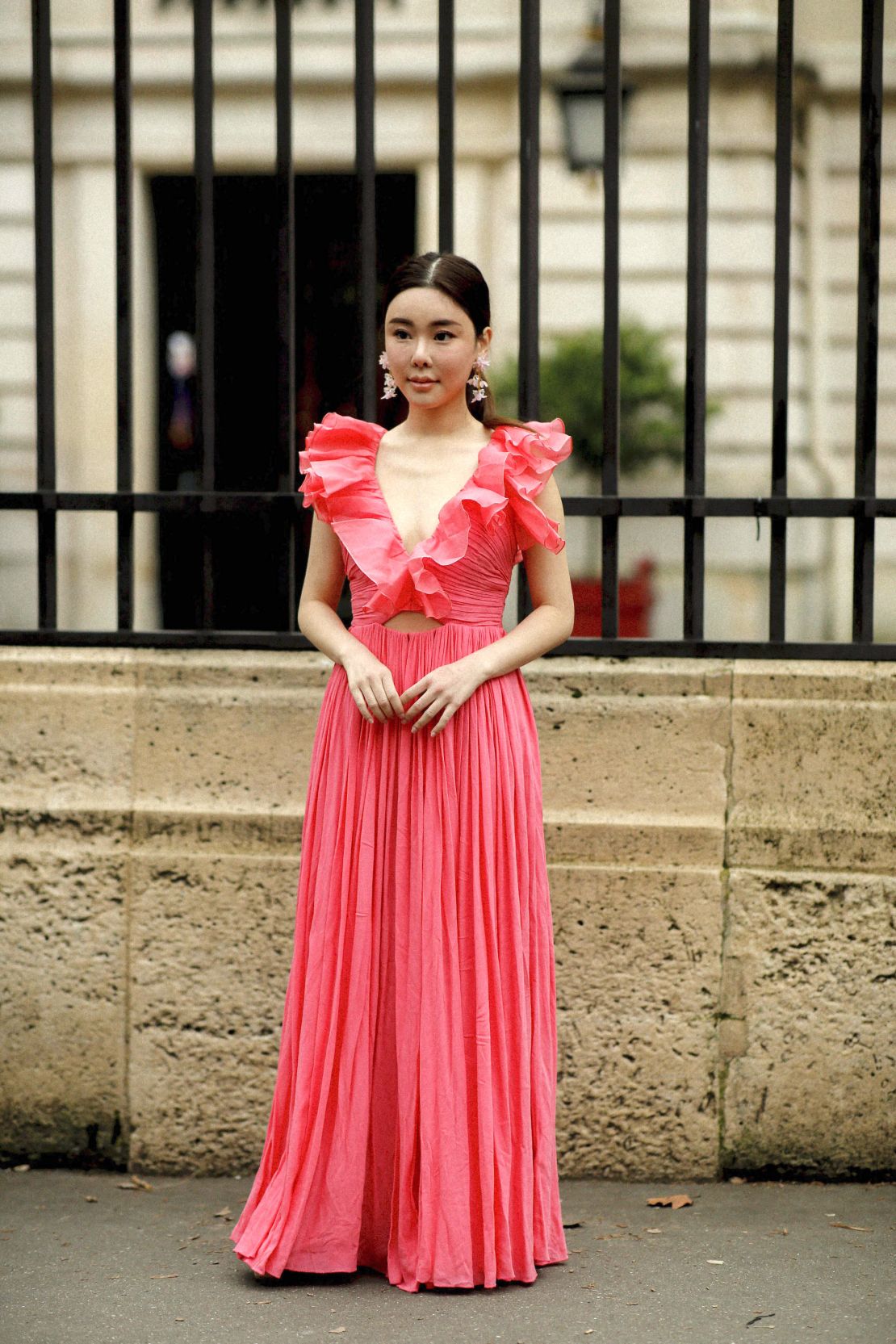 As a model, Choi had enjoyed international exposure and was photographed at the Elie Saab Spring Summer 2023 Haute Couture show in Paris, France, as recently as last month. She also recently appeared as the digital cover model for the luxury magazine L'Officiel Monaco and attended this year's Paris Fashion Week.
Choi, who was also known as a social media influencer, has nearly 100,000 followers on her Instagram account, which features photographs of her posing with various luxury brands in locations from London to Paris and Shanghai and aboard yachts in Hong Kong. In her bio she writes that she's "embracing every moment in life."
Choi leaves behind a son and a daughter from her ex-husband, and they will be placed in the care of the model's mother, police added.