This year's dunk contest winner Mac McClung of the 76ers found himself under a different kind of pressure to the basketball court on Friday in Philadelphia – working the counter of a fast food restaurant during the lunch rush.
To the delight of fans queuing out the door, McClung took orders, served up chicken fingers and occasionally dunked a ball into a mini basketball net at a Raising Cane's in the city while promoting the fast food chain.
Last week, he stunned the NBA when he was crowned the league's Slam Dunk champion, scoring a perfect 50 for three of his four gravity-defying dunks over the All-Star break.
It capped a remarkable week for the 24-year-old in which he also signed a two-way contract with the Philadelphia 76ers, after playing for their G League affiliate, the Delaware Blue Coats, this season.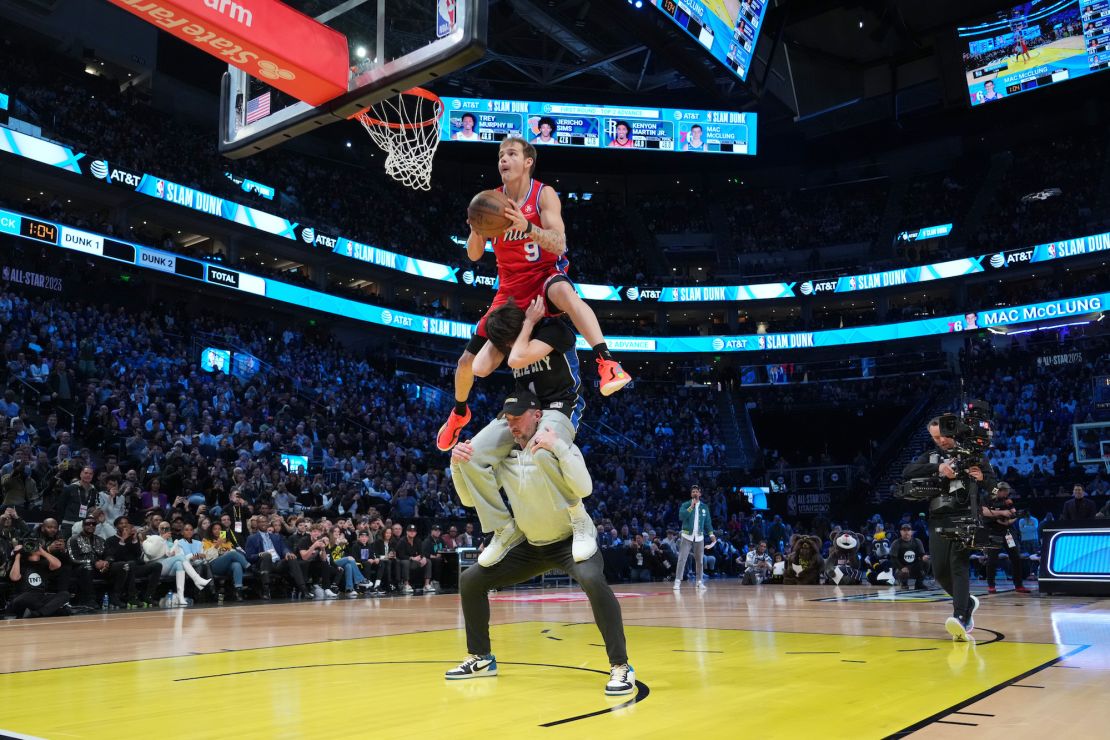 "Since I won the dunk contest, things have definitely changed," he said. "It's been a blur, I feel like I've been running around everywhere but it's really been a blessing and I'm just trying to have fun with it."
By winning the dunk contest, McClung joined an elite club of former champions containing some of basketball's legendary figures including Kobe Bryant, Michael Jordan and Dominique Wilkins.
"I don't think it's set in, the players I'm going to be associated with for the contest," McClung said. "I think one day when I get older it'll be something I brag about to my kids but right now I can't even really digest it."
While still in high school, McClung went viral for several of his dunks but the other-worldly nature of his efforts at the Slam Dunk contest, including one in which he jumped over a friend sitting another friend's shoulders, propelled him to another level.
"Just coming up with the dunks was a lot of my friends," he said, "and we would just have late night calls and kept adding to the dunks and we just had a great time."