Megan Piphus Peace has always found magic in puppets.
The self-trained ventriloquist and puppeteer grew up watching the sock puppets on "Lamb Chop's Play-Along," the hand puppets of "Mister Rogers' Neighborhood," and the muppets of "Sesame Street." As a child, the characters seemed so alive, and it was only later that she learned what it took to create that sense of reality.
"Puppets allow us to enter the imagination of a child," Piphus Peace told CNN. "You think of a child playing. Their toys can talk. Their cars can move. So you're speaking their imaginative and creative language when you're allowing a puppet to come to life."
Ever since Piphus Peace discovered that puppetry could be an art form, it's been a passion – one that she's pursued throughout her life. These days, she's the voice of 6-year-old Gabrielle on "Sesame Street," and the first Black woman puppeteer in the show's more than 50-year history.
Puppetry became a passion
Piphus Peace learned about puppeteering early on.
When she was 10, a woman at her church wanted to start a puppetry team to perform for the children in the congregation, and assembled a group to attend a puppetry conference. There, Piphus Peace was inspired by the female performers she saw – so much so that when she came home, she told her parents she wanted to be a ventriloquist.
"Onstage, you got to see the interaction between a human and an inanimate object that was coming to life," Piphus Peace said. "That just had so much magic to me, and I wanted to do the same."
Her parents were incredibly supportive, she said, and helped her find a puppet and videotapes of ventriloquists for her to learn from. Soon, she was performing for her classmates, and then the entire elementary school.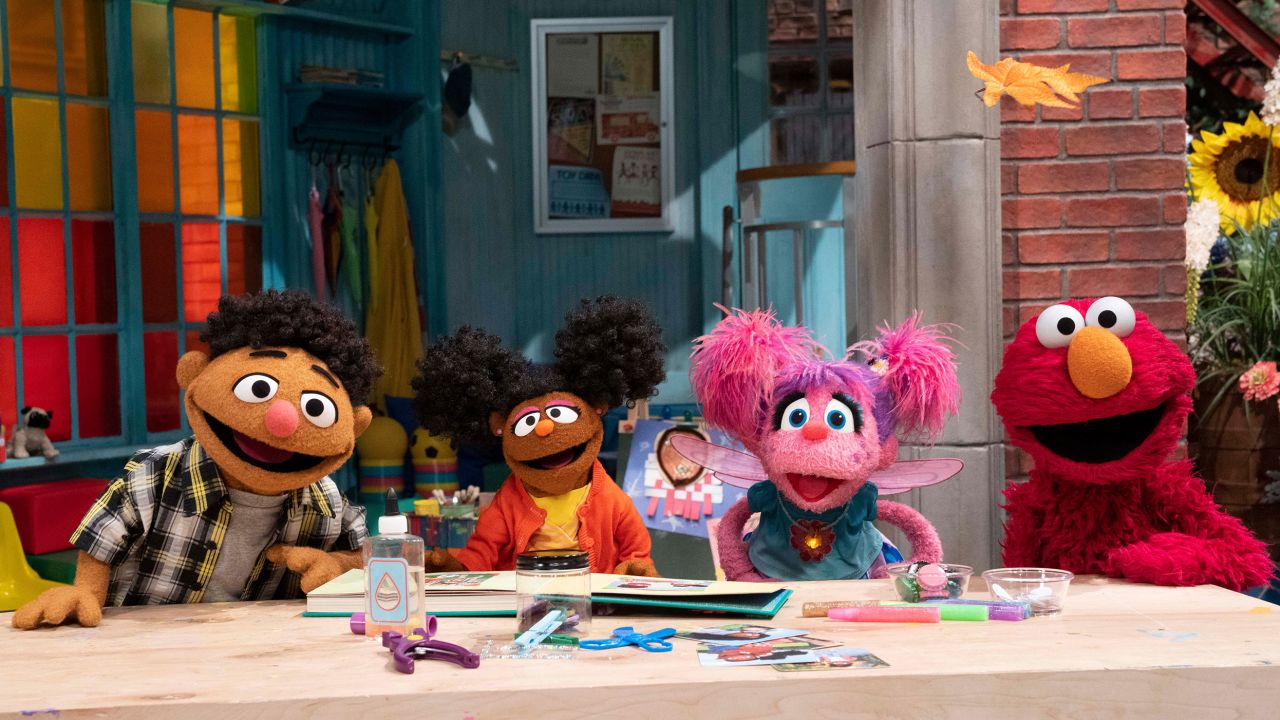 "I realized how you can captivate the attention of a child with a puppet," she said. "My soul was just lifted by being able to make kids anywhere from kindergarten to sixth grade smile and laugh."
During her teenage years, Piphus Peace performed across her hometown of Cincinnati and around the country. Her talents were also on display during her high school valedictorian speech, earning her the nickname "Valedictorian Ventriloquist." As a college student at Vanderbilt University, she became known as the "Vanderbilt Ventriloquist," appearing on "The Tonight Show with Jay Leno" in 2012 and on "America's Got Talent" in 2013.
After getting her undergraduate degree in 2014 and a master's of science in finance in 2015, Piphus Peace embarked on a career in real estate finance. But all the while, she kept pursuing her interests in ventriloquism and puppetry. She would wake up early to write material, practice in the evenings after work and find opportunities to perform on the weekends.
"I just couldn't give up the feeling of making audiences smile," she said.
How she got to Sesame Street
In 2020, Piphus Peace said she was contacted by "Sesame Street" performers Matt Vogel and Martin Robinson, who asked if she'd be willing to learn the signature muppet-style puppetry of the show.
It was definitely an adjustment, Piphus Peace said. She was used to doing stage ventriloquism, which involved interacting with puppets without moving the lips. Muppet-style puppetry meant keeping the body out of the camera frame and using monitors to see how the puppets looked on screen.
She was also working a full-time job and happened to be pregnant with her second child. But she honed her skills in the mornings before work and in the evenings after putting her son to bed. She sent videos to Vogel and Robinson, who in turn would send feedback and notes on her performances. She also joined the "Sesame Street" mentorship program, and practiced puppeteering with fellow mentees.
Later that year, Piphus was asked to play Gabrielle in a CNN and "Sesame Street" town hall on racism. It was a daunting prospect for her first "Sesame Street" appearance – she would be a part of helping children process George Floyd's killing and the Black Lives Matter protests. But she said having the support of seasoned "Sesame Street" veterans got her through.
"For my first experience with 'Sesame Street,' (we were) covering something so necessary in the community and a very necessary discussion," she said.
In 2021, she joined "Sesame Street" as a full-time cast member. But it was by happenstance that she discovered she was a trailblazer.
Piphus Peace was at the famed Kaufman Astoria Studios in Queens, New York, for her first in-person recording of the show when she came across a wall decorated with photos of the cast and crew. As she looked at the faces of the puppeteers that came before her, she noticed none were Black women.
She asked if there had been other Black female puppeteers on "Sesame Street," and a producer later informed her that she was the first.
"I realized in that moment that I had made history in a show that had already been around for over 50 years," Piphus Peace said. "I realized that it would open doors for other Black women, women of color, little boys of color, entering the entertainment space to really see that they can be absolutely anything – no matter how niche or unique."
Sweeping the clouds away
Through her character Gabrielle, Piphus Peace has been able to model joy, curiosity and self-love for a new generation of "Sesame Street" viewers.
"Gabrielle is a sweet, 6-year-old Black girl muppet," she said. "She loves everything about her community and her friends. Gabrielle loves to sing and to dance, and she's had lots of experiences on 'Sesame Street' where she's gotten to sing about colors, about loving her hair."
While Piphus Peace was a shy child, Gabrielle is the confident girl that she aspired to be, she said. And she hopes that Gabrielle can serve as an inspiration to other kids.
"I hope that kids can learn that we all have beautiful unique differences, but in many ways we're the same," she said. "I hope that they learn an unwavering sense of self-confidence."