Records can stand for decades, a seemingly immovable mark fluttering just beyond the reach of those seeking to break them.
And then, all at once, they can seem fallible again due to the efforts of one player. And several Premier League goal-scoring records – some of which have stood for almost 30 years – look increasingly flimsy with Erling Haaland rampaging towards them.
Since he joined Manchester City last summer, the 22-year-old Norwegian has scored goals at an alarming rate, already breaking several league records.
He scored once again on Saturday, latching onto Phil Foden's cross, and prodding the ball into the net during City's 4-1 demolition of Bournemouth.
That goal took his Premier League tally to 27, yet another record, for no other Manchester City player has scored as many league goals in a single season.
Sergio Agüero previously held the record with 26 goals in 2014-2015, scored in 33 games. Haaland needed just 24 games to surpass that mark.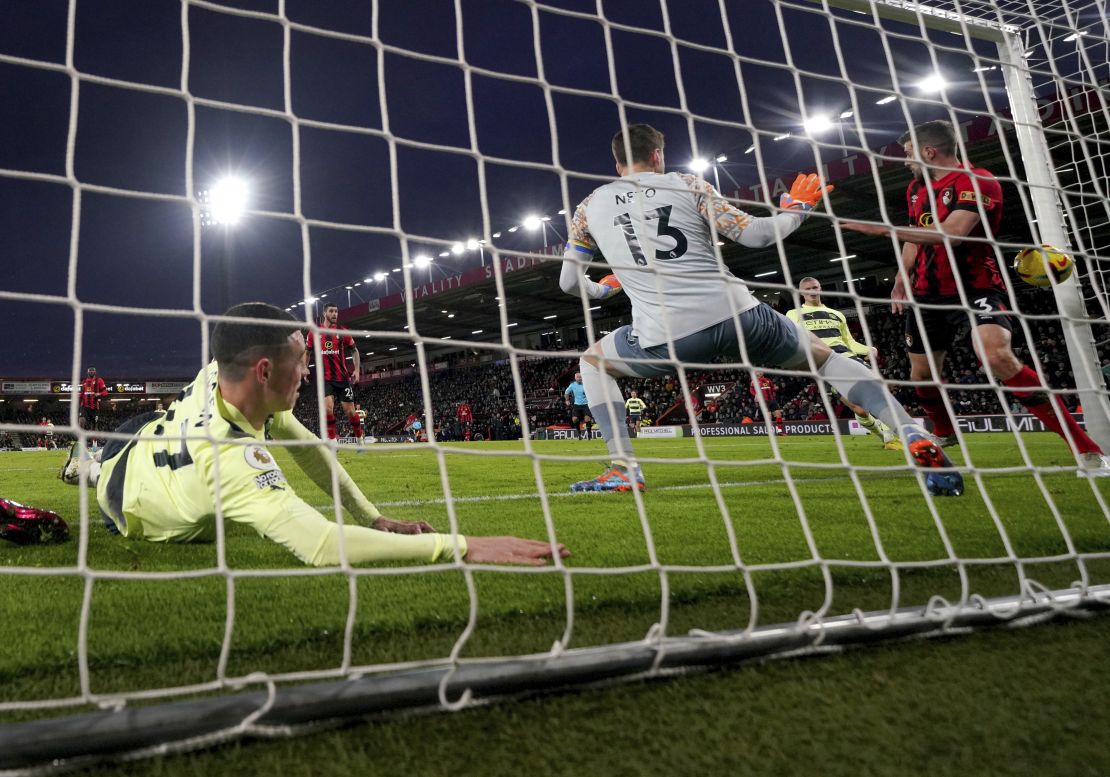 "His impact has been incredible," City manager Pep Guardiola told Sky Sports on Saturday after the victory.
"We love him and he's making a lot of goals. Today … we found him more. He's an incredible threat to our opponents, so we're very pleased."
And with 13 more league games still to play this season, Haaland's pile of records seems likely to grow even taller.
He is now just seven goals away from the outright Premier League scoring record of 34 held jointly by Andy Cole and Alan Shearer, but which was set when 42 games were played in a season, in 1993-94 and 1994-95 respectively.
Mohamed Salah holds the record for the most goals scored in a 38-game season, with his 32 goals in 2017-18.
At his current scoring rate, Haaland is on course to break both these records, one of which is older than him.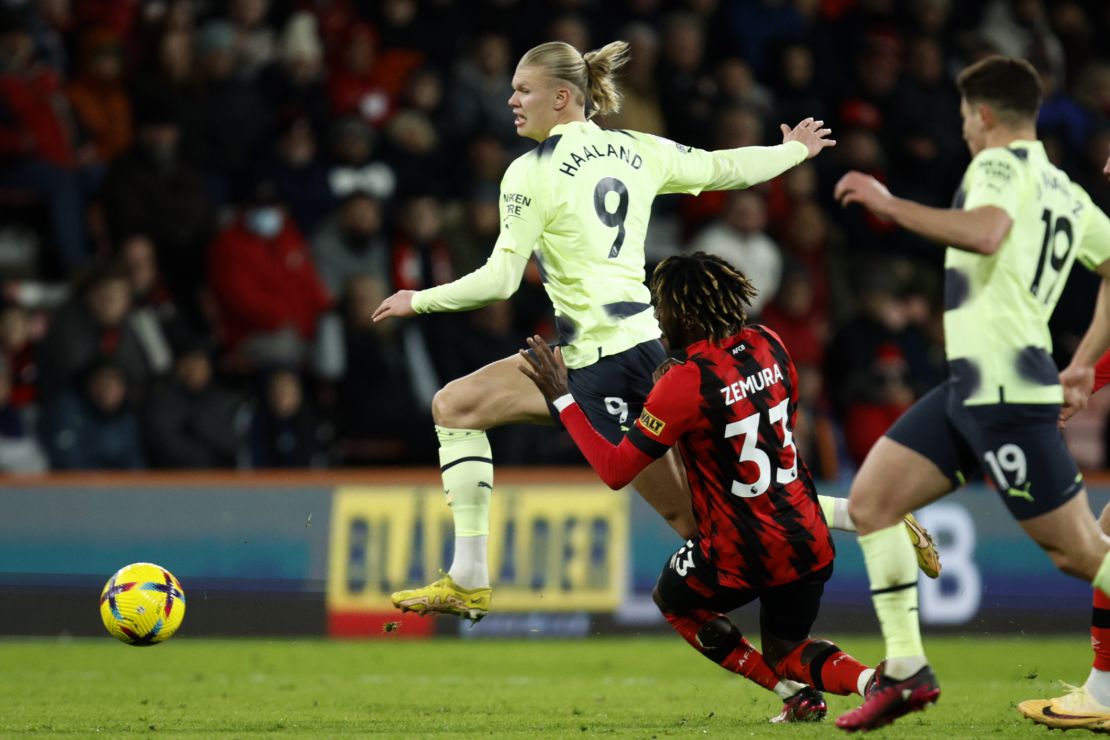 Outside the Premier League, meanwhile, he has continued accumulating goals with 33 in 33 games in all competitions for City this season.
But there are some records that seem likely to remain beyond even Haaland's reach, at least for this season.
Late Everton striker Dixie Dean holds English football's all-time top-flight record with 60 goals in just 39 games during the 1927-28 season, while Lionel Messi's record of 73 goals in all competitions set in 2011/12 will also remain intact.