In a show of support for children impacted by the earthquake in Turkey, soccer fans threw stuffed animals onto the pitch during a match between Beşiktaş and Antalyaspor on Sunday.
The game stopped at four minutes and 17 seconds to correspond with the time the earthquake struck southeastern Turkey – 4:17 a.m. local time on February 6.
Fans showered the stadium with teddy bears and other stuffed toys of all colors and sizes during the match at Vodafone Park.
These will be sent by Beşiktaş to children impacted by the earthquake, which has killed about 50,000 people across Turkey and Syria.
Players rushed to collect the stuffed animals while the scoreboard screen flashed with the license plate numbers of the eleven Turkish provinces impacted by the earthquake.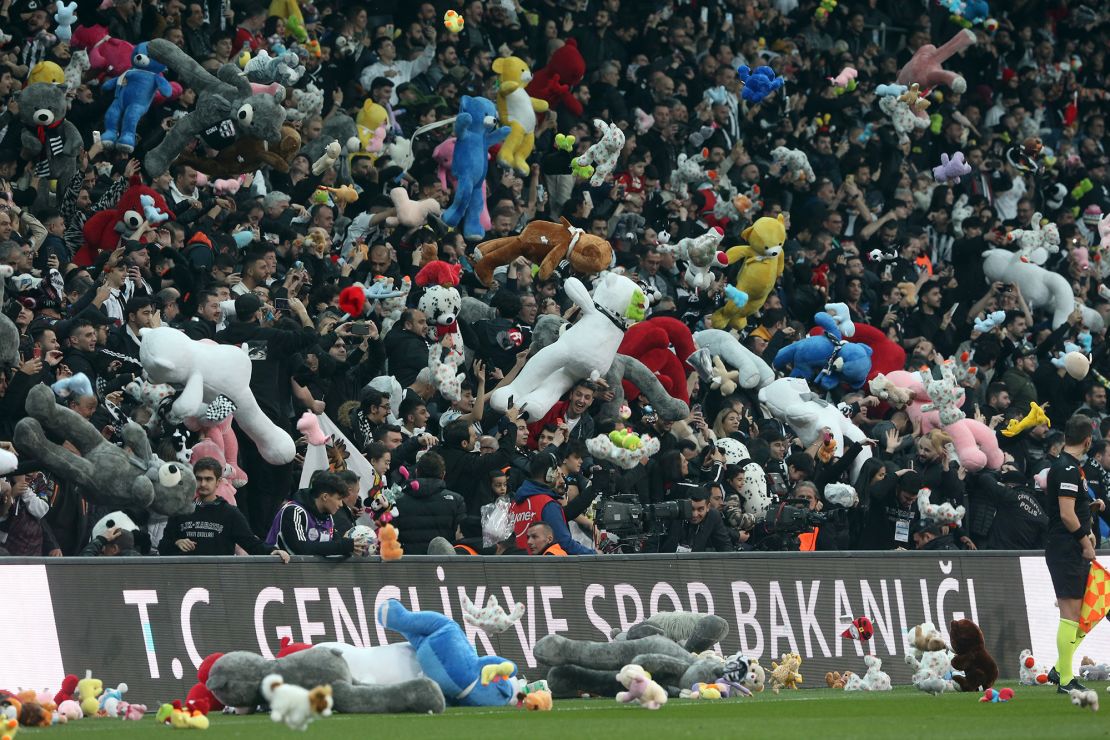 Some Besiktas fans also chanted "government resign" in protest against the official response to the disaster, viewed by many in Turkey as being slow and insufficient.
In some areas, people complained that there were no organized relief efforts and that scores of bodies were slow to be collected, causing the stench of death to spread.
Turkish President Recep Tayyip Erdoğan's partner in government, the Nationalist Movement Party (MHP) head Devlet Bahçeli, called for soccer games to be played without fans and ended his Beşiktaş membership in light of the anti-government chants.
On Saturday, Fenerbahçe fans also chanted slogans calling for the government to resign.