French soccer legend Just Fontaine, who still holds the record for most goals scored by a player at a single World Cup, has died aged 89, the French Football Federation (FFF) announced.
The former striker scored 13 goals in six matches at the 1958 World Cup in Sweden, putting him joint-fourth alongside Lionel Messi on the all-time top scorers list, as France finished the tournament in third place.
It is considered one of the greatest records in international soccer, with no player coming close to matching it in the 65 years since it was set.
"The death of Just Fontaine plunges French football into deep emotion and immense sadness," FFF interim president Philippe Diallo said in a statement. "Just Fontaine left his mark on football in France and abroad.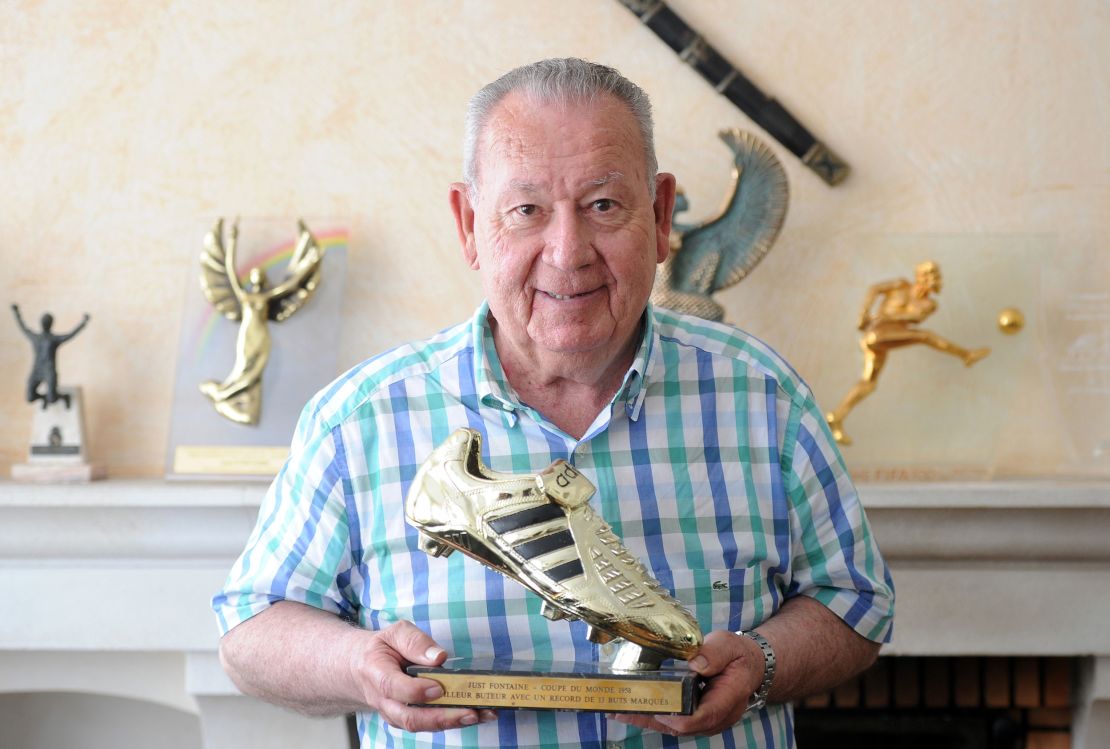 "He was an emblematic figure, with an incredible record of 13 goals in the 1958 World Cup. He wrote one of the most beautiful pages of the history of the French national team."
Fontaine won the French league with Reims three times and once with Nice, while also picking up two French Cup titles during an illustrious career.
His exploits at the 1958 World Cup earned him third place on in the Ballon d'Or that year.
Fontaine was also part of the Reims side that reached the European Cup final in 1959, where it eventually lost out to the great Real Madrid team of that time.
"A star of French football, an unmatched goalscorer, a Reims legend," former club Stade de Reims said. "The SDR sends its sincere condolences to his family and friends."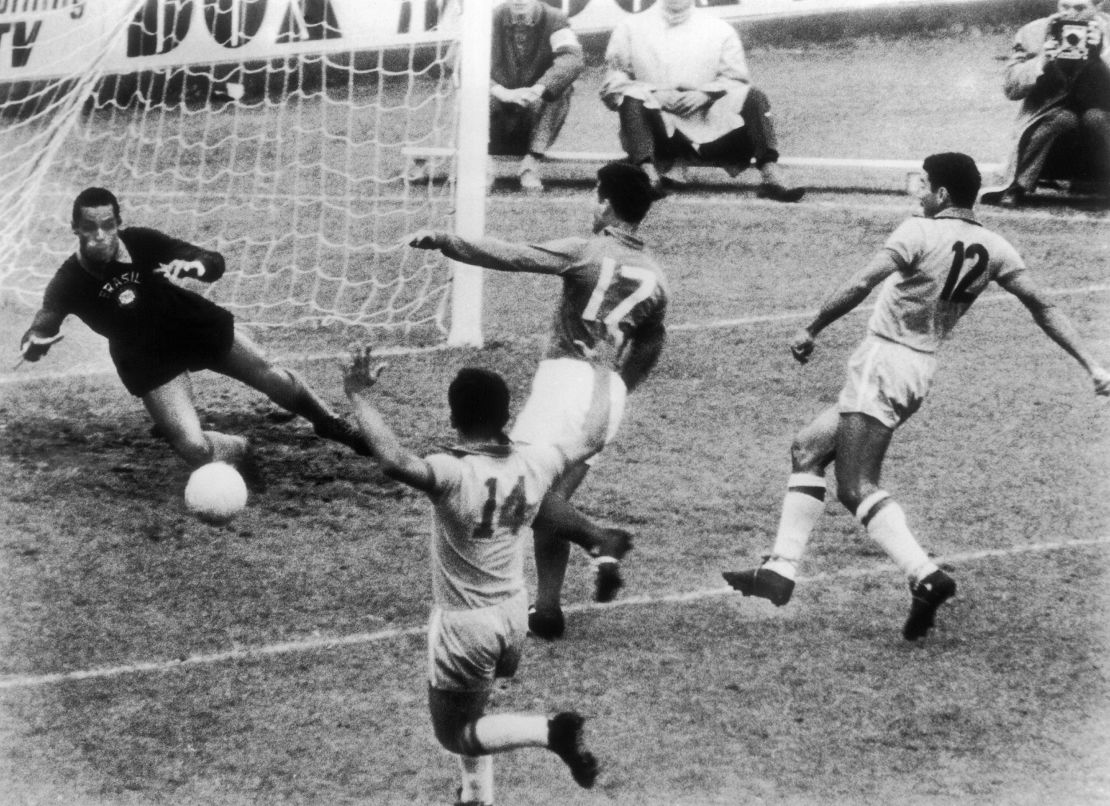 Current French national team head coach Didier Deschamps said: "The death of Just Fontaine makes me sad, as it will make all of those who love football and our national team sad. 'Justo' is and will remain a legend of the French national team."
Fontaine was born in Morocco and played for Moroccan club Casablanca before moving to France, where he would spend three seasons with Nice and then six with Reims.
He was eventually forced to retire early at the age of just 28 due to injury and went on to coach the French and Moroccan national team and Paris Saint-Germain, earning promotion to the French first division in 1974.
He finished his international career with 30 goals in just 21 games and in 2004, Pele named Fontaine on his list of the 125 greatest living footballers.