Paul Pogba made his long-awaited return to football after almost a year on the sidelines in Juventus' 4-2 win against city rival Torino in Serie A.
The former world champion came off the bench in the 69th minute with the scores level at 2-2 and helped the Bianconeri seal a much-needed win.
Late goals from former Torino defender Gleison Bremer and Adrien Rabiot were enough for La Vecchia Signora to seal victory in the "Derby della Mole" and take it into seventh in Serie A. The Old Lady sits 10 points behind Lazio for the fourth and the final qualification spot for the Champions League.
France star Pogba has not featured in a competitive match for 315 days, last making an appearance in a Manchester United shirt in the Red Devils' 4-0 loss to Liverpool on April 19, 2022.
After a disappointing final few years in England, Pogba returned to Turin as a free agent in July 2022. But just two weeks after signing a four-year deal, the midfield maestro injured his right meniscus.
He was initially ruled out for two months, but after failing to recover, he underwent surgery that saw him miss the World Cup where France reached the final.
Coach Massimiliano Allegri was pleased with Pogba's return, who was making his second debut for the club, having played for the club in a trophy-laden spell from 2012 to 2016 before making a then-record transfer to Manchester United.
"It had been a long time since we wanted Pogba back with us and we are happy. With a game every three days, we need everyone available," Allegri told DAZN and Sky Sport Italia after the game.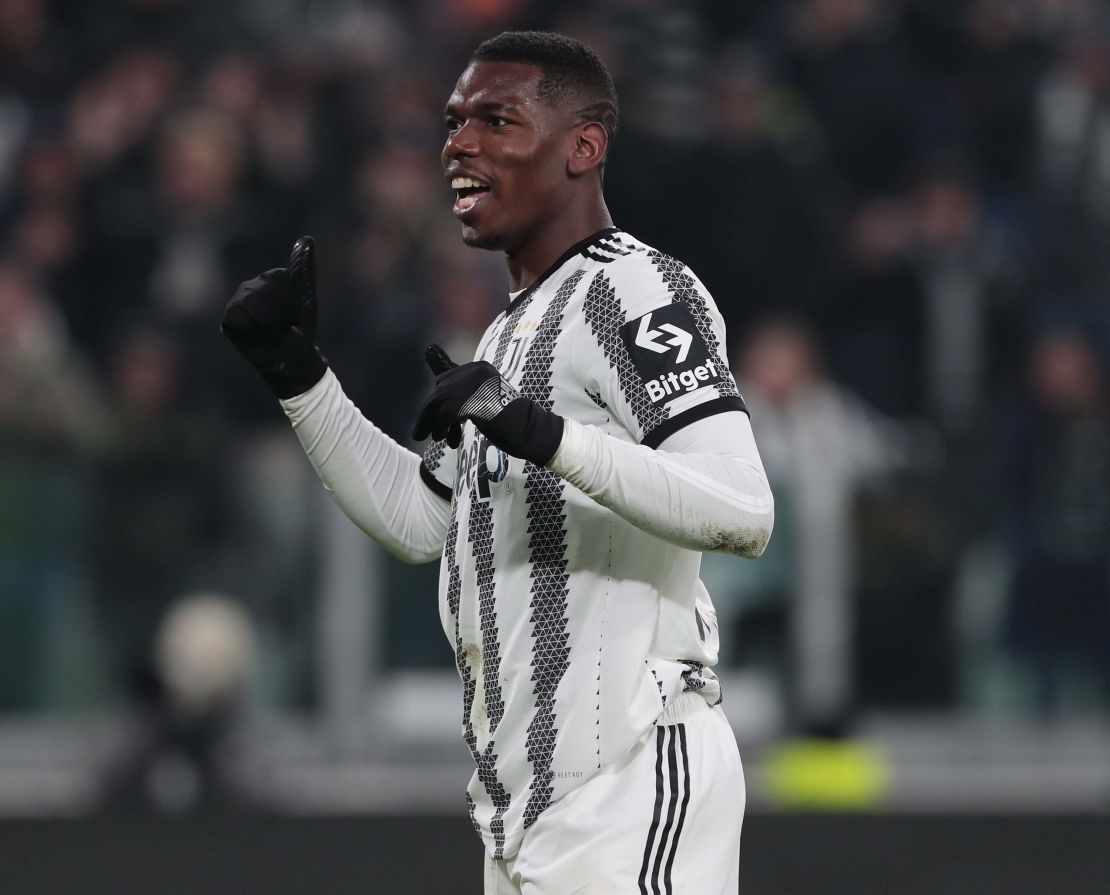 The 2018 World Cup winner's return to competitive football hopefully signals the end of what has been a tumultuous year for the 29-year-old.
On his birthday in March last year, while he was playing in Manchester United's Champions League match against Atlético Madrid, his home was burgled while his two children were sleeping. He later revealed that his World Cup winner's medal was among the items stolen.
In an interview with French newspaper Le Figaro, the France star disclosed more details about his time in Manchester saying, "Sometimes, you don't know you're depressed. You only want to isolate yourself, be alone, and these are signs that don't deceive."
In August, French police opened an investigation and detained Pogba's brother, Mathias, for allegations of extortion made by Paul's legal team.
The allegations came after his brother released a series of videos on Instagram in English, French, Spanish and Italian in which he claimed that he would make "great revelations" about the conduct of his brother and Rafaela Pimenta, his agent.
Pogba's forgettable 2022 was capped off by his absence from the Qatar World Cup where France agonizingly lost the final in a penalty shootout against Lionel Messi's Argentina.
Pogba's return to the Juve squad comes at a pivotal time as the Italian giant tries to close the gap with the top four of Serie A after the Italian Football Federation (FIGC) handed the club a 15-point penalty in January for false accounting.
The punishment is part of the 'plusvalenze' saga in Italy – translating to capital gains – in which Juventus and 10 other clubs were investigated for "having accounted for capital gains and players' rights to services in their financial reports for values exceeding those permitted by accounting standards," according to the FIGC.
Juve is also seeking European silverware; it is in the last 16 of the UEFA Europa League where it faces German club Freiburg.
The club was knocked out of the Champions League group stage by Paris Saint-Germain and Portuguese giant Benfica. After dropping into the Europa League playoff, Juventus beat French club Nantes 4-1 on aggregate to set up a tie with Freiburg.