The San Diego Padres have signed third baseman Manny Machado to a new 11-year contract through the 2033 season, the team announced Tuesday.
The contract extension is worth $350 million, according to Spotrac, making it the fourth-highest contract in MLB history.
"This has been a long journey," Machado said, per MLB. "We're here. We signed a contract four years ago. We had long conversations, and it was great.
"[The Padres] have gone above and beyond for this organization, for this city, made a lot of promises that have come true."
"In my mind I was always going to be a Padre.
"It's awesome to see the faces, the teammates now," Machado added. "We've got a whole city behind us. Just a lot has changed over the years, a lot of promises have been made and they've come true."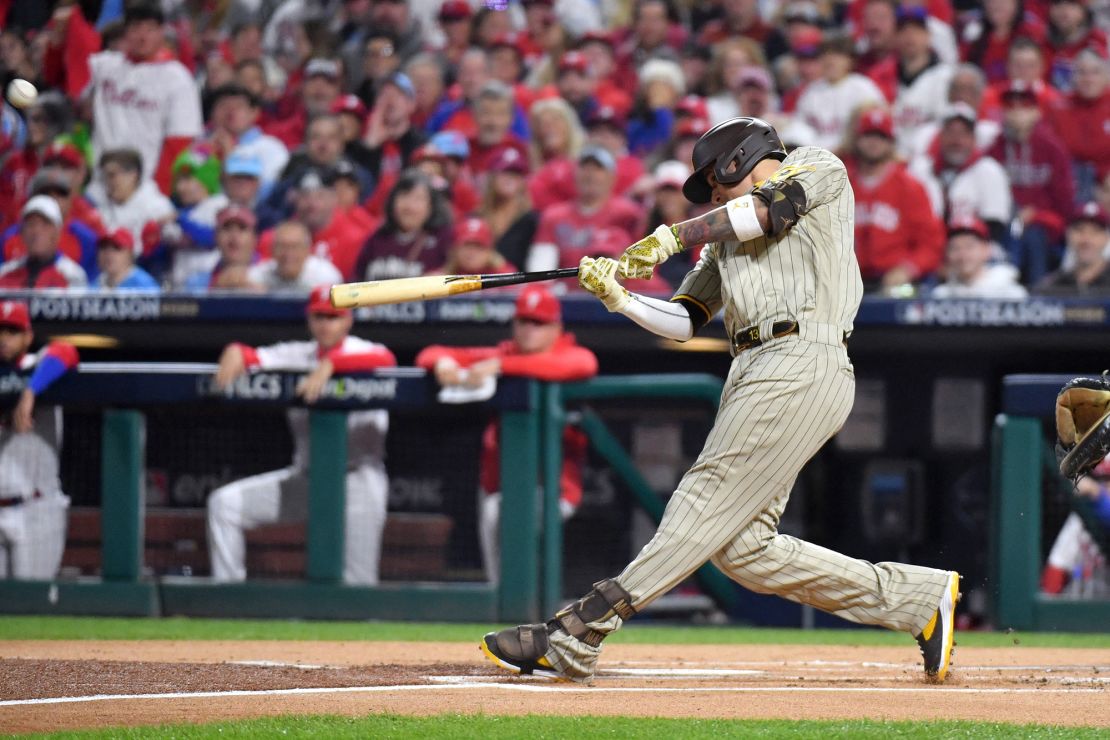 Machado is a six-time MLB All-Star and last season finished second in the MVP voting in the National League.
The Padres are yet to win a World Series, losing in their two visits in 1984 and in 1998, but now have genuine title aspirations with Machado committed alongside fellow stars Xander Bogaerts, Juan Soto, Yu Darvish and Josh Hader.
Machado last signed a contract with the Padres in 2019 and was reportedly planning to exercise an option in his deal to opt out after the coming season, before agreeing to an additional $170 million over five years.
"For the fans of San Diego: We're going to be here for the long haul," Machado added. "My family and I are going to do a lot of great things for this organization, we're going to go above and beyond for it, and, hopefully, bring a championship to the city that's been craving it.
"I'm honored to put on this uniform for the rest of my career."