Watch CNN tonight at 9 ET for a CNN primetime special, "Inside The Murdaugh Murders Trial"
State prosecutors said in closing arguments of Alex Murdaugh's murder trial Wednesday that he was the only person who had the motive, means and opportunity to kill his wife and son in June 2021 – and that his lies afterward betrayed him.
"People lie because they know they did something wrong. That's why he lied, ladies and gentlemen," prosecutor Creighton Waters said.
In the prosecution's telling, the motive was Murdaugh's attempt to distract and delay investigations into his growing financial problems. The means were two family-owned weapons, Waters argued. And the opportunity was Murdaugh's presence at the crime scene, as revealed in a pivotal video, minutes before the murders.
"This defendant … has fooled everyone, everyone, everyone who thought they were close to him," Waters told the jury. "Everyone who thought they knew who he was, he's fooled them all. He fooled Maggie and Paul too, and they paid for it with their lives. Don't let him fool you, too."
The defense's closing arguments will follow on Thursday.
Murdaugh, 54, is accused of fatally shooting his wife, Margaret "Maggie" Murdaugh, and son Paul Murdaugh by the family's dog kennels at their sprawling property known as Moselle in Islandton, South Carolina, on the night of June 7, 2021. He has pleaded not guilty to two counts of murder and two weapons charges.
Jurors heard from more than 70 witnesses over six weeks of testimony before visiting Moselle on Wednesday morning.
The prosecution's focus on Murdaugh's financial motive and lies underscores the lack of any direct evidence, such as a murder weapon, bloody clothing or eyewitnesses, that connects Murdaugh to the killings. Instead, they have hinged their case on circumstantial evidence, including the consequential video placing Murdaugh at the crime scene that night.
The defense case was highlighted by Murdaugh himself, who offered dramatic testimony over two days last week in which he flatly denied killing his wife and son. At the same time, he admitted that he had lied to investigators about his whereabouts the night of the killings. He further admitted to stealing millions of dollars from his former clients and law firm and lying to cover his tracks.
The stranger-than-fiction case has brought national attention – including Netflix and HBO Max documentaries – on Alex Murdaugh, the former personal injury attorney and member of a dynastic family in South Carolina's Lowcountry, where his father, grandfather and great-grandfather served as the local prosecutor consecutively from 1920 to 2006.
Murdaugh was a personal injury attorney for a law firm with his name on it. But that prominence belied underlying issues, and the killings of his wife and son were followed by accusations of misappropriated funds, his resignation, a bizarre murder-for-hire and insurance scam plot, a stint in rehab for drug addiction, dozens of financial crimes, his disbarment and, ultimately, the murder charges.
He separately faces 99 charges related to alleged financial crimes that will be adjudicated at a later trial.
The family has in recent years been trailed by a series of deaths, including those of Murdaugh's wife and son; the 2018 death of their housekeeper Gloria Satterfield; the 2019 death of 19-year-old Mallory Beach after a boat allegedly driven by Paul Murdaugh crashed; and the unsolved 2015 death of 19-year-old Stephen Smith, whose case was reopened based on information gathered while investigating the deaths of Maggie and Paul Murdaugh.
Murdaugh's financial problems show motive, prosecution says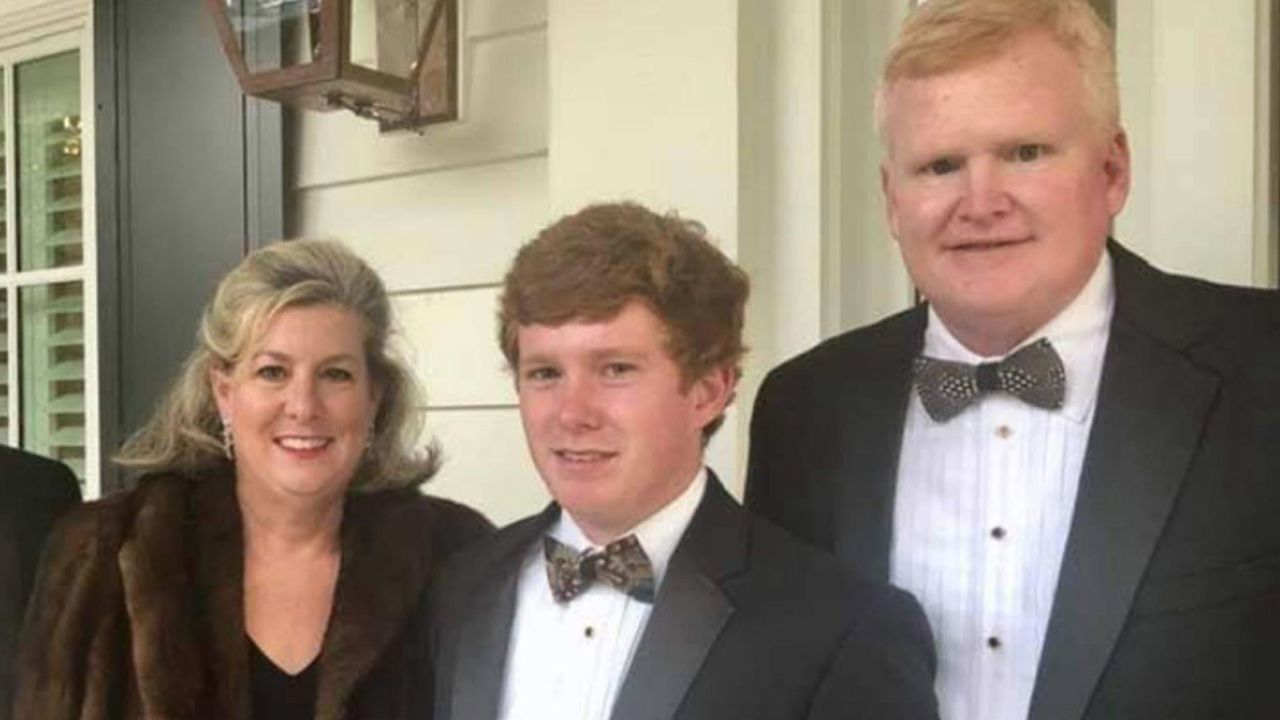 In closing arguments, Waters laid out a decade-long timeline of Murdaugh's financial wrongdoing that came to a head on June 7, 2021, the night of the killings.
He argued Murdaugh had been stealing from clients and his law firm for years and was desperately trying to stay a step ahead.
"The evidence that you've heard shows that the defendant became so addicted and so dependent on the velocity of money that the millions of dollars in legal fees that he was receiving was not enough and so he started to steal," Waters said.
The pressure on him became larger in spring 2021. For one, the chief financial officer of his law firm testified she had confronted Murdaugh about missing funds on the morning of June 7, 2021.
Second, Murdaugh was facing a lawsuit from the family of Beach, the young woman who was killed in February 2019 when a boat, owned by Murdaugh and allegedly driven by Paul, crashed. A hearing in that civil case was scheduled for June 10, 2021, and had the potential to reveal his financial problems, prosecutors argued.
"The pressures on this man were unbearable and they were reaching a crescendo the day his wife and son were murdered by him," Waters said.
The killings made Murdaugh into a sympathetic figure and took all the pressure off, at least for another few months, Waters argued.
But on September 3, 2021, his law firm found further evidence of wrongdoing and forced him to resign. A day later, Murdaugh was shot in the head on the side of a road in Hampton County, and he told police that an unknown stranger was to blame. He later admitted that he had conspired with another man to kill him so that his surviving son Buster could collect a life insurance payout.
"When accountability was at his door, he was a victim again," Waters said.
Kennel video shows opportunity, prosecution says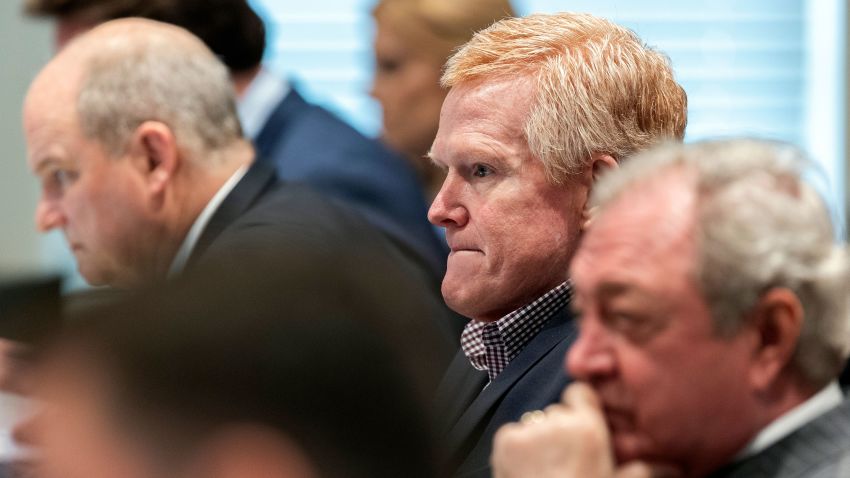 Trial witness: '100% certain' Murdaugh's voice is on video made before killings
Primarily using phone forensics, Waters reconstructed a timeline of the prosecution's version of events before, during and after the murders by the kennels at Moselle.
Murdaugh had long denied that he went to the kennels that night, but a video taken by Paul's phone at 8:44 p.m. includes audio of Murdaugh's voice in the background.
After about a dozen friends and family members identified his voice on the video, Murdaugh took the stand and admitted he was there. He testified that he'd lied to police about his whereabouts because of "paranoid thinking" stemming from his addiction to opiate painkillers.
But Waters said Murdaugh lied for so long because he didn't know about the video's existence.
"That changed everything. Why did it change everything? Opportunity. Being at the scene of the crime when the murders occurred," Waters said. "More importantly, exposing the defendant's lies about the most important thing he could have told law enforcement. 'When was the last time I saw my wife and child alive?' Why in the world would an innocent, reasonable father and husband lie about that, and lie about it so early? He didn't know that (video) was there."
Both Maggie and Paul's phones were last used at 8:49 p.m., and Maggie's phone forensics showed she took a lot of steps minutes later, according to the prosecutor. Waters argued that this showed Murdaugh fatally shot his son, and Maggie heard the shot, ran to the scene and was then shot dead by her husband.
Afterward, Murdaugh drove to his mother's home in Almeda and made a series of calls and texts in what Waters said was an attempt to manufacture an alibi. When he returned, he came upon the bodies of his wife and son and called 911.
Use of family weapons shows means, prosecution says
Further, Waters said Murdaugh had the "means" to commit the murders, in particular the weapons in the crime. Maggie was killed by a Blackout rifle and Paul was killed by a shotgun, and Waters said both were family weapons.
He pointed to testimony from a weapons expert that said that casings for bullets from a Blackout rifle that were discovered near Maggie's body matched casings found on other parts of the family's property by investigators.
Waters noted that this weapon went missing and Murdaugh cannot account for it.
"A family Blackout killed Maggie. It was present just a couple months prior to the murders and it's gone now. A family weapon the defendant cannot account for killed Maggie."
Paul Murdaugh was killed by shots from a shotgun, one of Paul's "favorite guns," Waters said. The prosecutor said that investigators determined that two fired shells that killed Paul had "class characteristics" that were similar to a 12-gauge shotgun.
He added that Alex Murdaugh had this shotgun with him on the night of the killings and that "Maggie's DNA and blood" were found on the receiver of the gun.
Finally, Waters walked through Murdaugh's series of lies about the case, particularly about his presence at the kennels the night of the murders.
Murdaugh "lies convincingly and easily and he can do it at a drop of a hat," he said.
CNN's Elise Hammond, Mike Hayes, Dianne Gallagher, Randi Kaye, Elizabeth Wolfe, Christina Maxouris and Dakin Andone contributed to this report.