Standing outside a Russian detention center in Kherson, days after the city was liberated, 29-year-old Ihor still shivered as he recalled what he endured inside.
"I was kept here for 11 days and throughout that time I heard screaming from the basement," Ihor, who asked CNN not to reveal his last name for his protection, said. "I was stabbed in the legs with a taser, they use it as a welcome. One of them asked what I'd been brought in for and another two of them started hitting me in the ribs.
"People were tortured, they were beaten with sticks in the arms and legs, cattle prods, even hooked up to batteries and electrocuted or waterboarded with water," he added.
Kherson was the first large city and only regional capital Russian troops have able to occupy since the start of the invasion. Moscow's armies took over the city on March 2, 2022, and occupied it for several months before being forced to withdraw in early November, after a months-long offensive by Ukrainian forces.
The detention center Ihor was held in was part of a network of at least 20 facilities that Ukrainian and international lawyers said was part of a calculated Russian strategy to extinguish Ukrainian identity.
"These detention centers are linked, they follow a very similar, if not identical way of behaving," Wayne Jordash, head of the Mobile Justice Team, a collective of international investigators supporting Ukraine's Office of the Prosecutor General, told CNN.
The investigation found that Russian forces followed a very specific blueprint in several occupied areas, with clear patterns that point to the overarching plan of Moscow's occupation of Ukraine.
"The first stage, essentially, is to detain and, in many instances, kill a category of people labeled as 'leaders,' i.e. those who could physically resist the occupation, but also those who could culturally resist it," Jordash said.
"The second stage is a sort of filtration process where the population that remains outside of the detention centers is subject to constant monitoring and filtration so that anyone who's suspected of being involved with 'leaders' or been involved with organizing any type of resistance is also then identified and either deported to Russia or detained in the detention centers and tortured."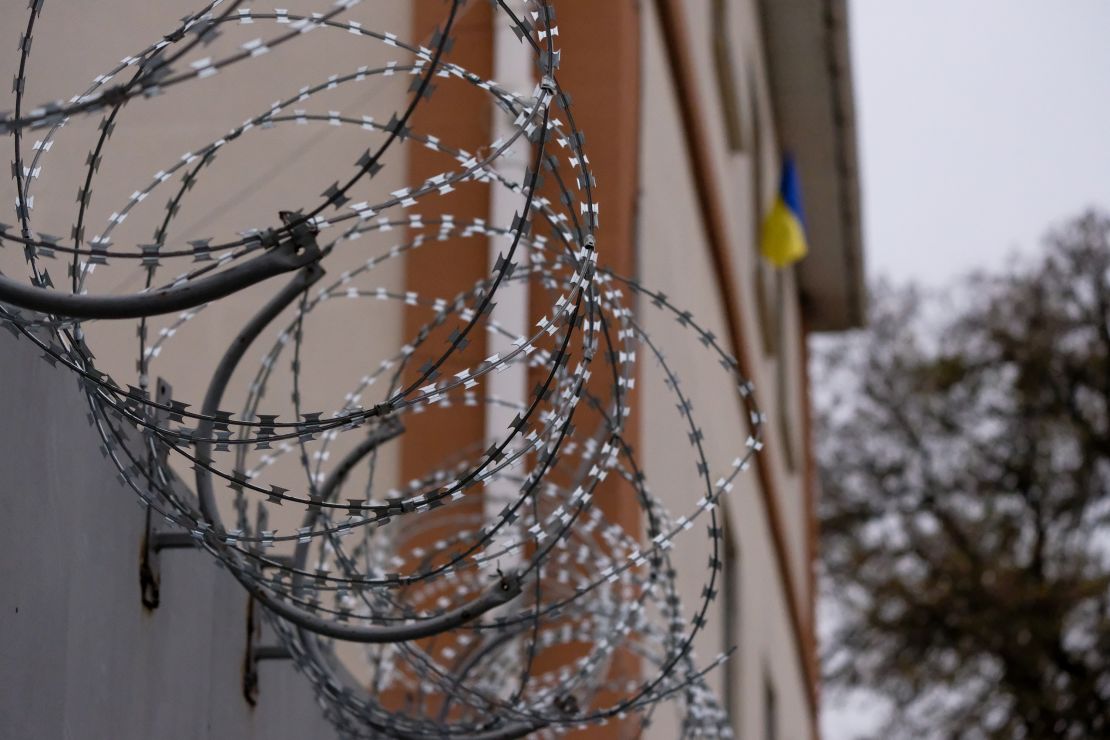 Jordash said these methods were employed not just in Kherson but in other areas occupied by Russian forces, such as the Kyiv suburbs of Bucha and Borodianka. However, he added, the lengthy occupation of Kherson allowed Russian forces to go even further.
"The third stage [is] the extinguishing of permanent identity," he said. This can include removing the Ukrainian curriculum from schools, and confiscating objects considered to be pro-Ukrainian such as flags or t-shirts in the country's colors "Essentially the population [is] locked down so that all traces of Ukrainian identity can be removed," he explained.
Ihor's account of the torture he was subjected to while he was detained matches the findings of the Mobile Justice Team and the Ukrainian Prosecutor's office. The type of behavior he said he was forced to adopt also lines up with the overarching efforts to eradicate Ukrainian identity described by Jordash.
"We were forced to learn [the] Russian anthem. If you wanted to have a cigarette or a candy you had to sing their anthem," Ihor said when he took CNN to the center he was held at, on November 23, 2022. "When they opened the door you had to shout, 'Glory to Russia! Glory to Putin! Glory to Shoigu!'" Sergei Shoigu is Russian defense minister.
"We were beaten if we didn't do this," Ihor added.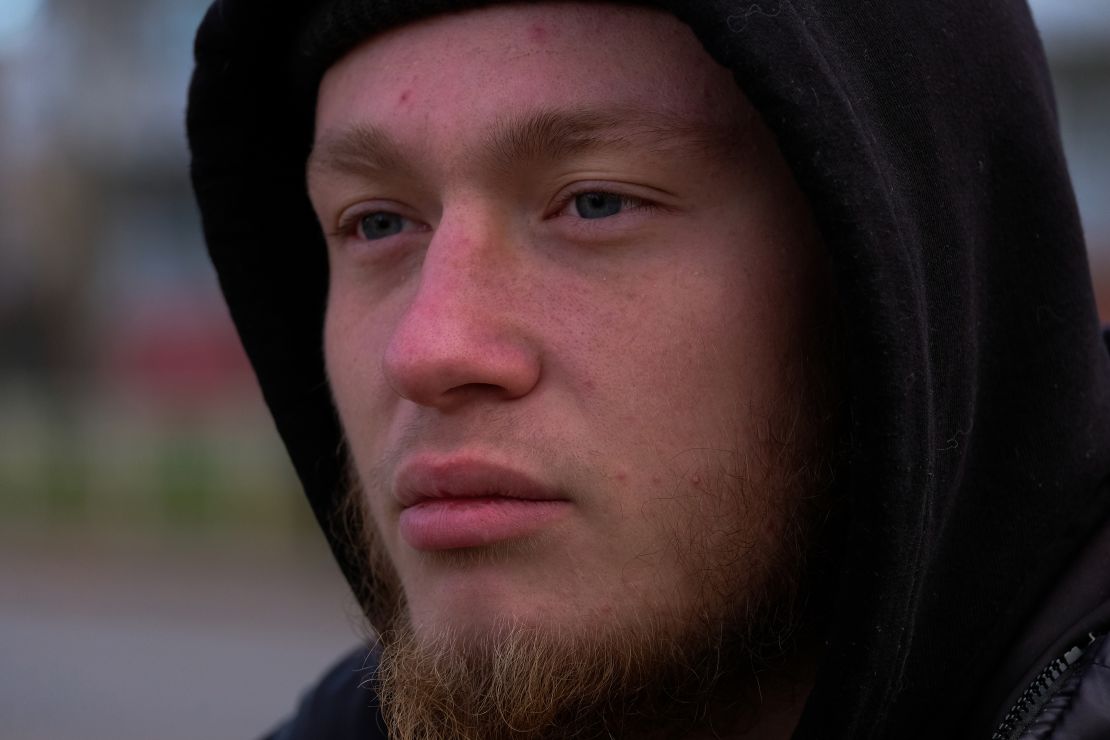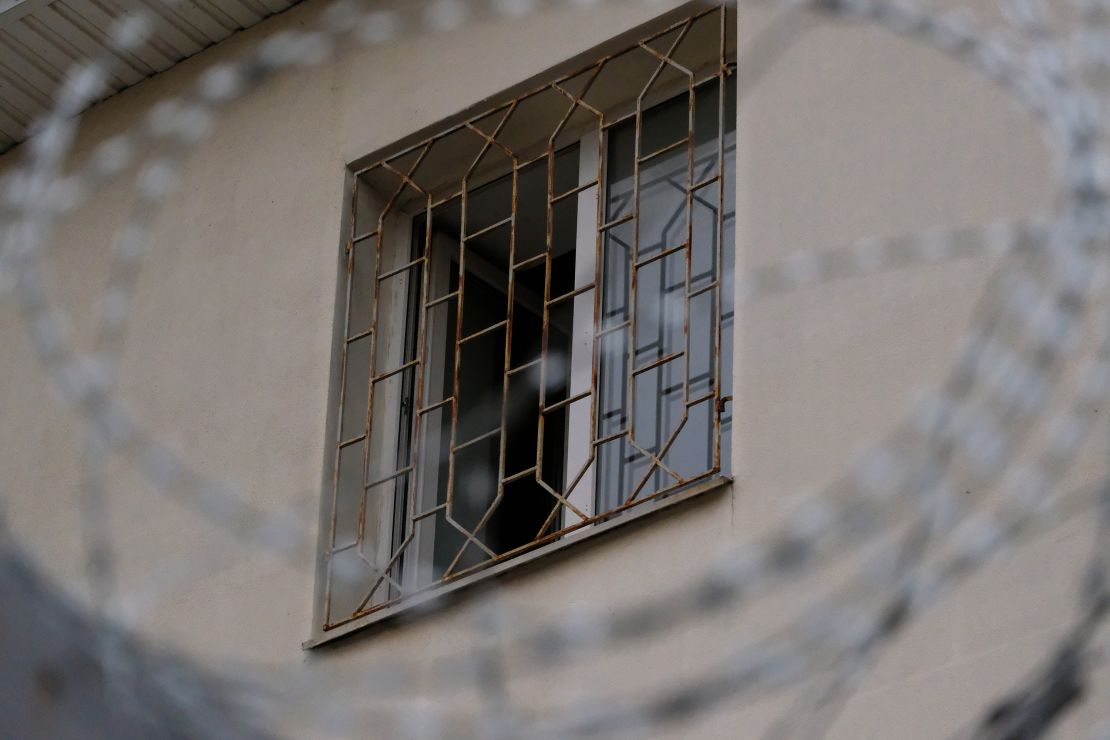 He wasn't alone. Another detainee CNN spoke with, Archie, who also did not want us to reveal his last name over security concerns, said he was tortured at the same facility.
"They beat me, electrocuted me, kicked me and beat me with batons," Archie, 20 recalled. "I can't say they starved me, but they didn't give much to eat." Archie said he was lucky enough to be let go after nine days and after being forced to record a video saying he'd agreed to work with the Russian occupiers.
Ukrainian and International investigators also said they discovered financial links connecting these detention centers to the Russian state.
"Those detention centers have financial links to the Russian state," Jordash said, citing documents uncovered by the investigators. "These financial documents, they show that the civilian administration is being financed from Russia and the civilian administration is financing the detention centers, so you have very clear patterns and very clear links."
CNN has not been able to independently review the documents cited by the investigation.
Jordash said these are just the preliminary results of the investigation, explaining that more evidence of Russian war crimes is still being uncovered and processed.
He also said the newly released findings are a helpful indicator of what is happening in the territories currently occupied by Russia, or of what would have happen should Moscow succeed in completely taking over Ukraine.
"For me, what is interesting about Kherson is you really see the microcosm of the overall criminal plan, what would have happened to [the rest of] Ukraine" he explained. "What's horrifying, as much as the torture …= is the thought of what would have happened, had Russia managed to be successful in its occupation of vast areas of of Ukraine."
For Jordash, a larger Russian occupation would have lead to an "unprecedented" number of detentions, as well as cases of torture and killings.
"This criminal plan which involves the commission of war crimes and crimes against humanity, at its very core, you see this moving to a more final, destructive phase, which seems to suggest that absent success in the original plan the plan turns into one of physical destruction, more deaths, more destruction, and potentially genocidal intent," he said.
CNN reached out to the Russian government for comment on the accusations put forward by Ukrainian and international investigators but has yet to hear back. Russia has repeatedly denied any and all accusations that it has committed war crimes during what it calls its "special military operation" in Ukraine.
Despite Moscow's denials, CNN teams on the ground witnessed the brutal results of Russian occupation not just of Kherson but also places like Bucha, Irpin and Borodianka, uncovering evidence of torture, and indiscriminate killing of ordinary civilians. In January, Human Rights Watch accused Moscow of a "litany of violations of international humanitarian law," and earlier in the week, UN Secretary General António Guterres said Russia's invasion of Ukraine had triggered "the most massive violations of human rights we are living [through] today."
"It has unleashed widespread death, destruction and displacement," Guterres continued.
CNN's Sam Kiley, Pete Rudden and Allegra Goodwin contributed to this report