Cyclist Kateřina Nash has avoided a four-year ban after the US Anti-Doping Agency (USADA) linked her positive drug test with medication she had been administering to her dog.
Nash, who has represented the Czech Republic in mountain biking and cross-country skiing at the Summer and Winter Olympics, tested positive for the appetite stimulant capromorelin in an out-of-competition test last October.
According to USADA, capromorelin is not specifically listed on the World Anti-Doping Agency's list of prohibited substances but is considered a "non-specified substance" in the class of peptide hormones, growth factors, related substances and mimetics.
It is prohibited at all times under USADA and International Cycling Union (UCI) rules.
However, a USADA investigation into Nash's case found that the 45-year-old had become contaminated with capromorelin while giving her dog prescription medication.
"She was administering the medication orally to her dog each day during the final weeks of her pet's life in an effort to maintain weight," USADA said in a statement on Thursday.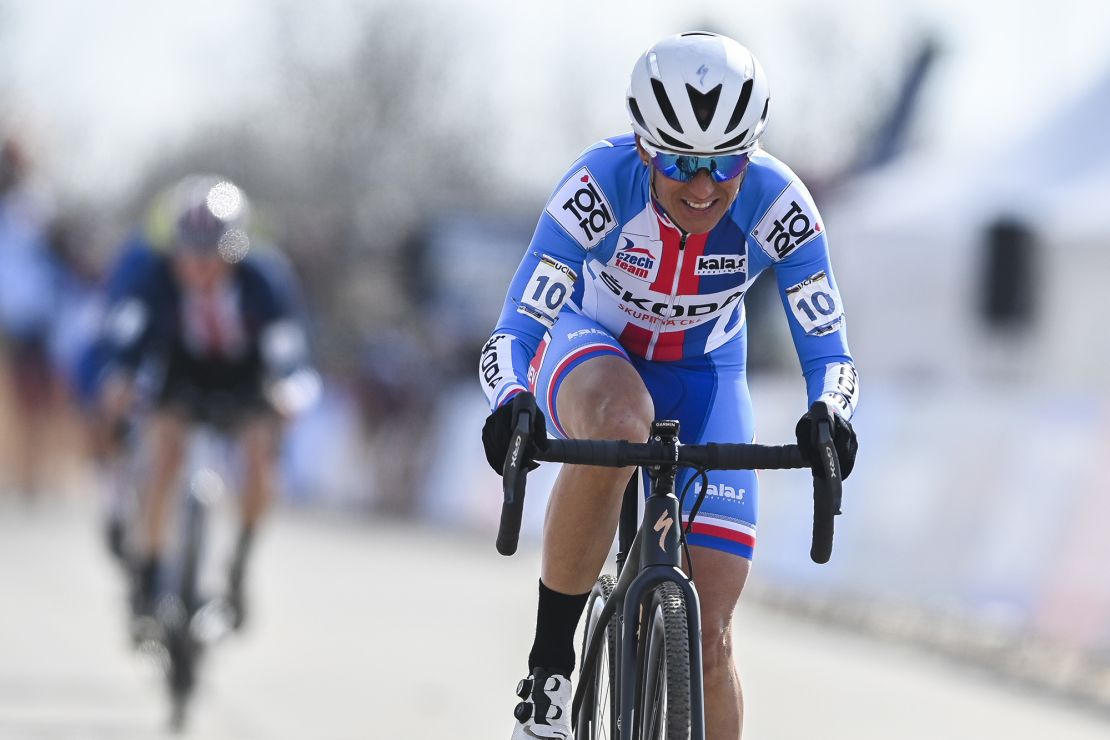 "Due to the difficulty of administering oral pet medication, Nash would frequently come into contact with the liquid medication via her hands, and the medication bottle did not warn users about the risk of contamination from transdermal exposure.
"USADA, together with laboratory experts, conducted a study of transdermal exposure using the same pet medication containing capromorelin, which established that coming into direct contact with the pet medication would cause a positive test."
It means Nash will now not face a period of ineligibility, USADA added. In a statement on Thursday, the UCI said it "takes note" of USADA's decision that Nash "bears no fault or negligence" in relation to the positive test.
Nash has a total of eight World Cup wins in mountain biking and cyclocross and most recently competed at the road race world championships in Australia last September.
In an Instagram post in October, she said that her dog, Rubi, had tumors on her liver and spleen and was eating with the help of stimulant pills.
"It's devastating to think that, like, not washing my hands could ruin my entire career, being an athlete for 30 years," Nash told The Associated Press.
"But there's no regrets. I would not have cared for my dog in any different way. But in the end, I was touching this medicine every day for about three straight weeks."
Travis Tygart, the CEO of USADA, said the organization will "always work as hard to try to exonerate the truly innocent as we do to convict those who intentionally cheat."