Fresh protests broke out in Greek on Sunday over a deadly train collision, despite an apology from the prime minister.
In a statement, Greek Prime Minister Kyriakos Mitsotakis said "we cannot, will not, and must not hide behind human error," following the crash, which left 57 people dead.
A passenger train carrying more than 350 people collided with a freight train on Tuesday evening in Tempi, near the city of Larissa, the worst railway disaster in the country for years.
The collision has sparked fury over safety standards on the Greek railway network. Sunday's protests were only the latest, with police using tear gas on demonstrators who gathered outside parliament in Athens.
"This crime should not be covered up, we will be the voice of all the dead," read one of the slogans.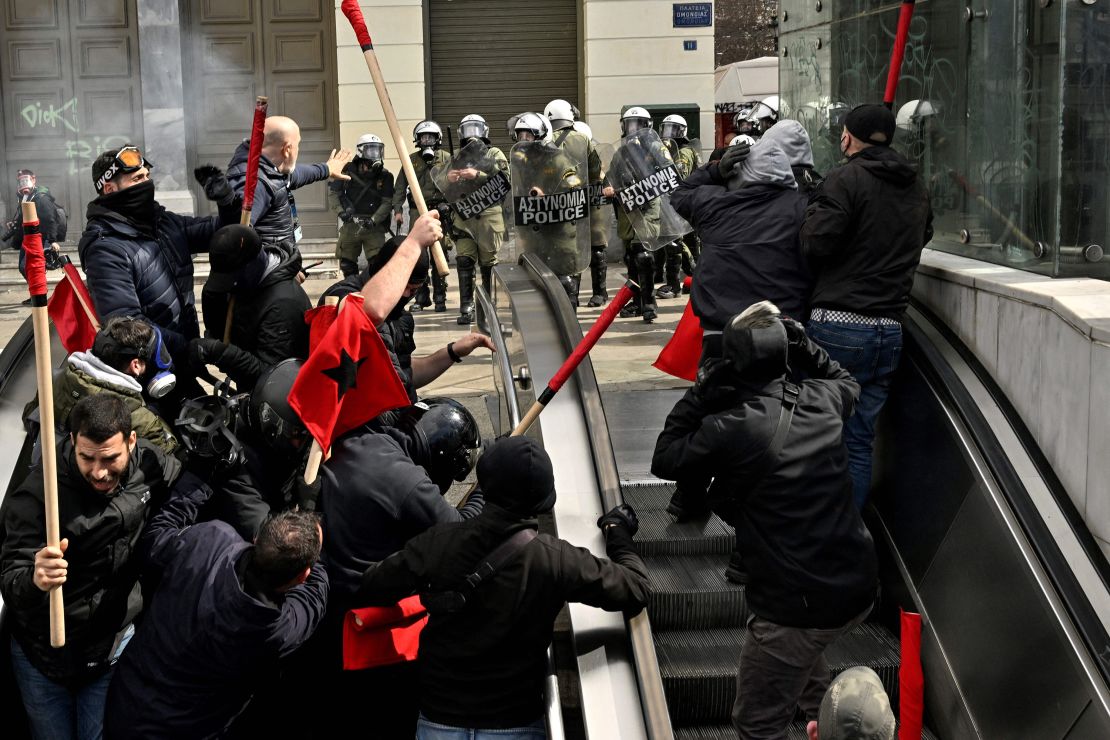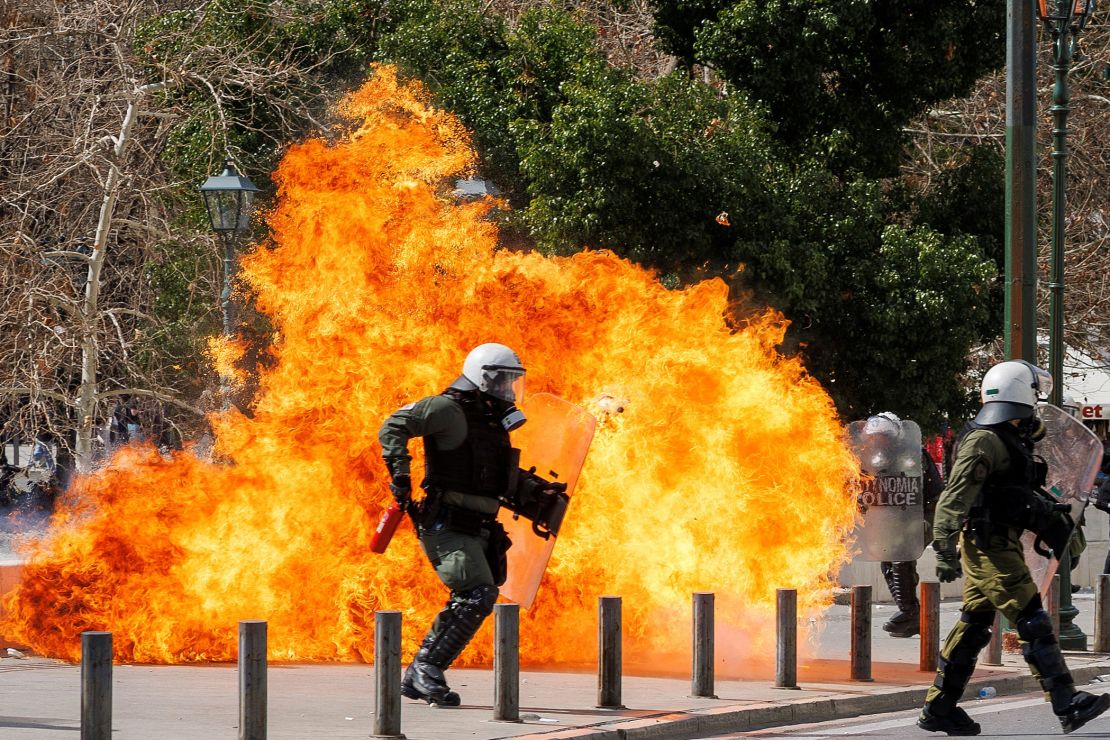 In a statement released Sunday, Mitsotakis said it should not be possible for two trains moving in opposite directions "to be on the same track and not be noticed by anyone."
"As prime minister, I owe everyone, but above all to the relatives of the victims, a big sorry. Both personally, and in the name of all those who ruled the country for years," Mitsotakis said.
The reference to human error marks a change of tone from the prime minister. In the aftermath of the collision he blamed "tragic human error."
His latest statement though suggested systematic problems in the Greek railway network, promising announcements in the coming days to "immediately improve the safety of the railways."
On Thursday after a train station manager was arrested in Larissa in connection with the collision, Greek authorities made public dispatch recordings revealing that one of the train drivers involved had received instructions to ignore a red light.
Greece has a poor record of railway passenger safety compared with other countries in Europe, recording the highest railway fatality rate per million train kilometers from 2018 to 2020 among 28 nations on the continent, according to a 2022 report from the European Union Agency for Railways.
The head-on collision left toppled carriages and scorched debris in its wake. Many of those on board were young people returning home from a holiday weekend.
The country's transport minister resigned in the wake of the tragedy and a rail workers' union went on strike, accusing the government of neglecting the system.