Maurice Hastings, a man wrongfully convicted of a 1983 robbery-homicide and sexual assault, has been declared innocent by a California judge.
Los Angeles County Superior Court Judge William C. Ryan formally declared Hastings factually innocent and cleared the arrest and prosecution from his criminal record during a Wednesday hearing, according to a news release from California State University Los Angeles.
"It means a lot. I'm grateful for the judge's ruling, and the apologies – everything has been wonderful today," Hastings said during a news conference after the ruling. "I'm ready to move forward with my life. I'm a happy man right now."
Hastings, 69, was freed from prison in October after DNA from the 1983 attack identified another suspect. He had been serving a life sentence for the crime, despite the fact that witnesses supported his alibi during the time of the murder and no physical evidence linked him to the scene, according to a news release from the Los Angeles Innocence Project.
An oral swab from a sexual assault kit collected shortly after the attack was finally tested in June 2022, according to California State University, Los Angeles, which hosts the Los Angeles Innocence Project. The DNA conclusively ruled out Hastings and pointed instead to Kenneth Packnett, who died in 2020 while serving a prison sentence for kidnapping and rape.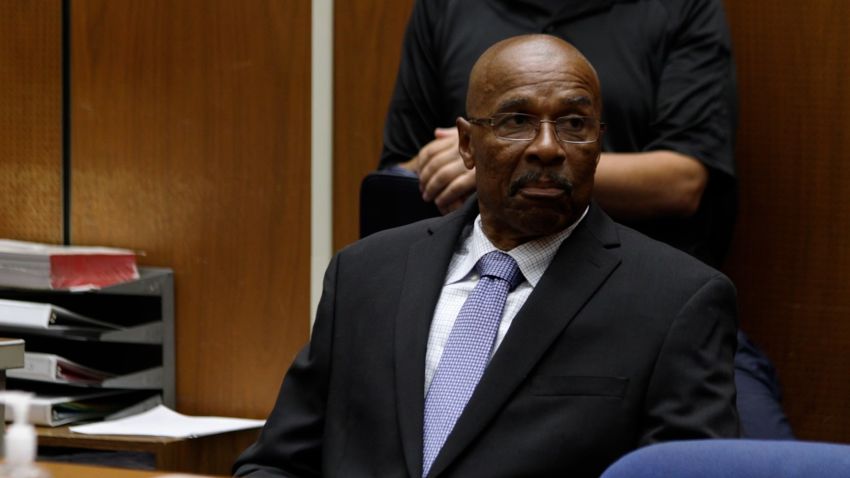 Watch moment man hears his lifetime prison sentence is overturned
During the hearing, Deputy District Attorney Martha Carrillo issued Hastings a "long overdue apology" on behalf of the Los Angeles District Attorney's Office.
"I am sorry, very sorry, for the injustice, the great injustice, that my office and the criminal justice system perpetrated upon you. There's a lot to be learned from that," she said. "We are humbled by that lesson and we'll take it to heart. I know that it's not enough to say 'I'm sorry,' for 38 years in prison, and I realize that, and I'm humbled."
Carrillo also apologized for not heeding Hastings' previous requests for DNA testing on the evidence.
Hastings wrote to the Los Angeles County District Attorney's Office in 2000, asking them to test the DNA, which he said would "conclusively show that I was not the person involved with the deceased at the time of the crime."
After the news conference, Hastings said that "despair" had set in as he faced the possibility of spending life in prison for a crime he did not commit.
"It's a lot of hopeless moments to go through," he said. "A lot of trials. But you know, it's all worth it right now."
"Now I feel vindicated," he added.
With his record cleared, Hastings wants to focus on "enjoying life," he said. He's currently participating in an entrepreneurship boot camp and performing outreach with homeless communities.
"As time goes on, I'll look to do some other things that give back to people," he said.
This man served 10 years in prison, now he's a defense lawyer