Recognizing the inevitably hit-miss nature of sketch comedy, the main question for "History of the World, Part II" is whether the Hulu series yields enough good stuff to justify this extension of the 1981 movie from Mel Brooks, rightfully billed here as an "American treasure." The show squeaks by, barely, though this is one of those exercises where a little fast-forwarding through "History" couldn't hurt.
To its credit the series generally matches the irreverence of the original, which was produced in a different comedy era, testing whether it's possible to still be that proudly offensive. Brooks (now 96, incidentally) introduces the show and the various sketches, which feature an assortment of regulars and guests that includes Nick Kroll, Ike Barinholtz and Wanda Sykes, who, along with Brooks, serve as executive producers.
Musical numbers play a role in the merriment, another Brooks staple, although there's nothing that quite rivals the giddy absurdity of a song-and-dance routine devoted to the Spanish Inquisition.
Much of the comedy involves updating the gags through the current media moment, from ESPN-style sideline interviews with General Grant during the Civil War to "The Real Concubines of Kublai Khan."
"History of the World" also revels in inside-showbiz humor, such as William Shakespeare (Josh Gad) running a TV writers' room, or cheekily filtering the story of Jesus through a movie studio that turns it into what looks like a Rambo movie, down to the trailer's muscular hero.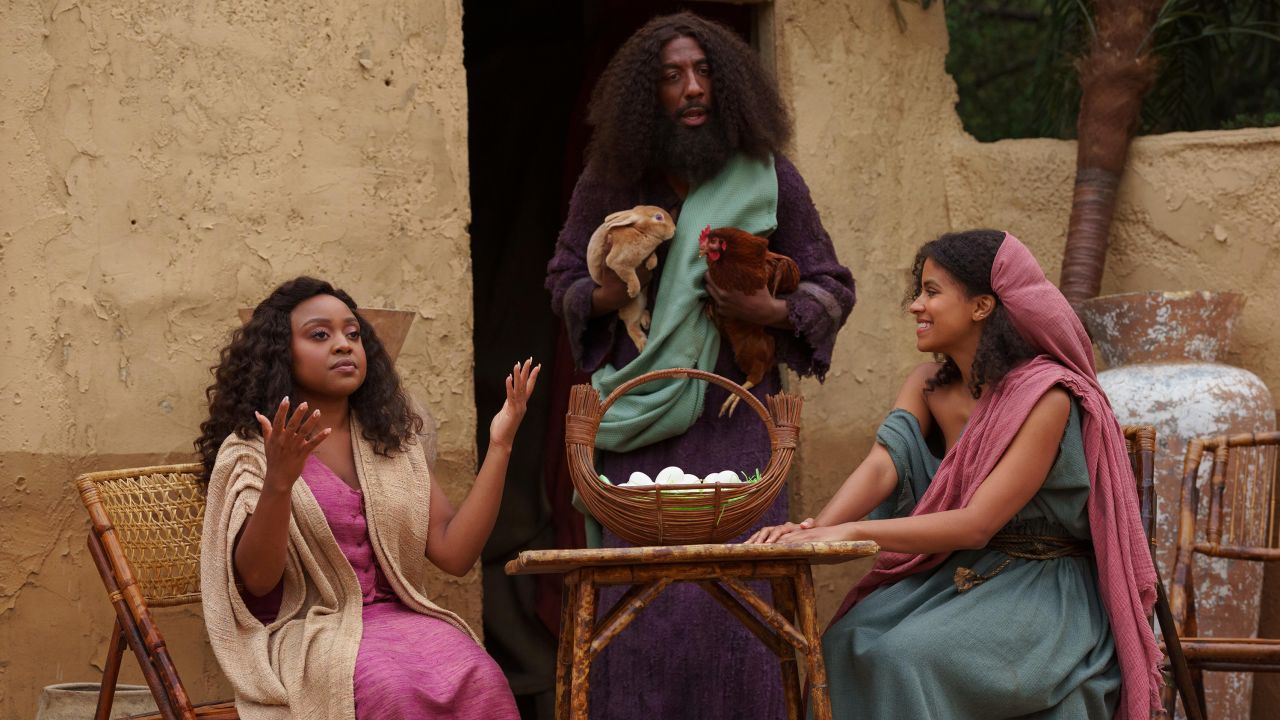 Perhaps of necessity, the show fleshes out the episodes by returning to the same sketches multiple times, from a "Fiddler on the Roof"-inspired ode to Russia during the revolution to a '70s-style sitcom featuring Wanda Sykes as one-time presidential candidate Shirley Chisholm (titled "Shirley," naturally), complete with an overbearing laugh track.
Not surprisingly, "History of the World" leans into low-brow fare, such as a reenactment of the D-Day invasion that turns into perhaps the longest vomiting scene since "Team America: World Police."
Brooks might be an "American treasure," but the first "History of the World" – which followed his most memorable creative and commercial stretch in the 1970s – isn't exactly fodder for the time capsule, something to keep in mind appraising this version. Hulu will drop the eight half-hours in pairs over successive days, an interesting strategy for a project that doesn't need to be consumed in any particular order.
On the plus side, the show has no obvious aspirations beyond following the first commandment of comedy – be funny – and if the series does well enough to merit a "Part III," Brooks and company certainly won't suffer from a lack of material. After all, they have the whole "World" in their hands.
"History of the World, Part II" premieres March 6 on Hulu.