Police in Colorado are investigating Memphis Grizzlies All-Star guard Ja Morant after the 23-year-old posted an Instagram Live video of himself Saturday appearing to hold a gun at a nightclub, authorities said Monday.
The Glendale Police Department said it's "aware of the incident circulating on the internet involving an NBA player at a nightclub with a what appears to be a gun in the early morning hours of March 4, 2023."
"We have confirmed the incident took place at a bar in Glendale and we are investigating the matter. The Glendale Police Department does not comment on ongoing investigations," the department said in a statement.
The Instagram video, posted early Saturday morning and shared widely on social media, shows the 23-year-old briefly flashing what appears to be a gun while reportedly listening to music at a nightclub, according to ESPN's Adrian Wojnarowski.
Morant later apologized via his representation for the video and said he would "take some time away to get help and work on learning better methods of dealing with stress and my overall well-being."
The star point guard's Instagram and Twitter accounts were deactivated soon after.
Memphis Grizzlies head coach Taylor Jenkins had said Sunday that there is no timetable for Morant to return to the team, after the Grizzlies earlier announced the basketball player would "be away from the team for at least the next two games."
"There's not a definitive timeline," Jenkins said while speaking to reporters before Sunday night's game against the Los Angeles Clippers.
"We have said that it'll be at least these two games. We are taking it a day at a time. This is going to be an ongoing healing process. I can't comment on the terms of the exact timetable is going to be because this really isn't a timetable situation."
The league is investigating the star point guard and the video, an NBA spokesperson told CNN.
Jenkins said Morant understood he's made some "difficult decisions and poor decisions in the past."
"That's why you see in his statement – it speaks for itself. He understands he's got to get help to get to a better place, not just for himself but also for his team," Jenkins said.
"He's definitely embracing the mistakes that he's made but only time will tell. We are going to support him and we are going to hold him accountable to make those changes."
When asked about how the team felt about the video, Jenkins said they take it "very seriously."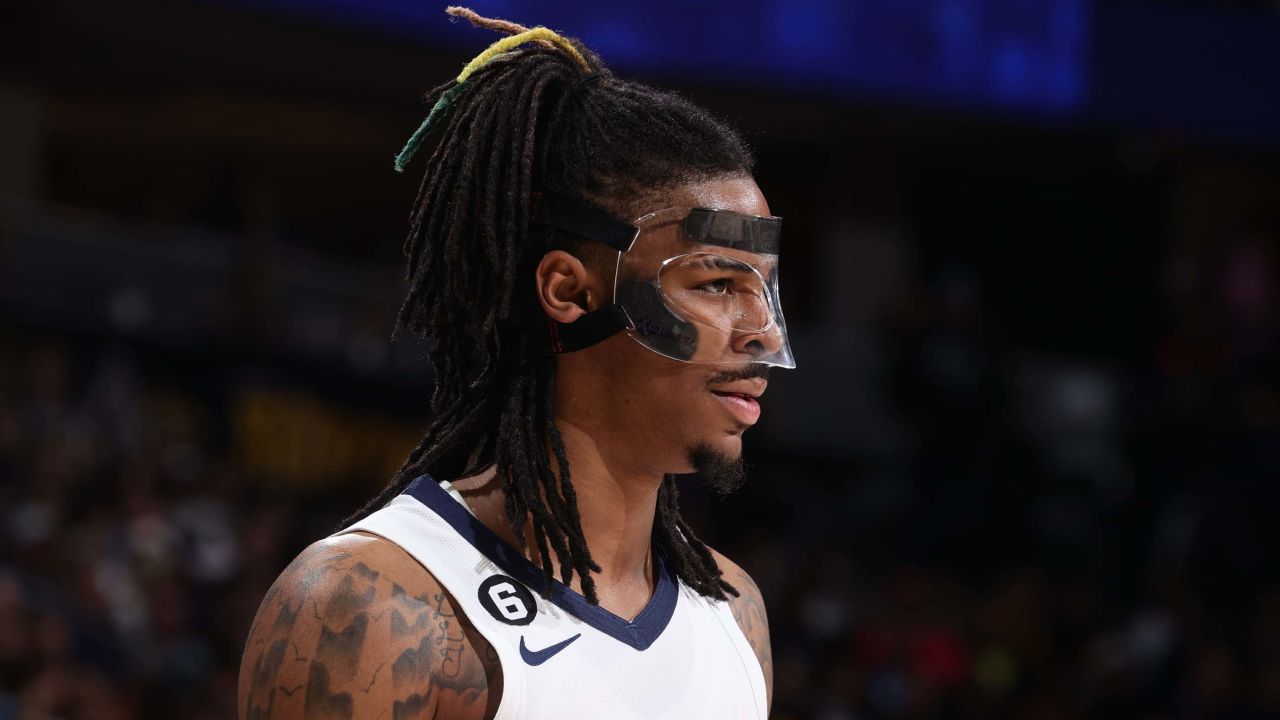 "There are two elements to this I want to make very clear," Jenkins said. "There's a supportive element. Someone that's got to get better and needs some help. And then also there's accountability to the team that we got to stand for.
"Obviously, nationwide – league-wide – there's a lot of attention on gun violence. For us internally on this matter, that's the stance we've taken on this about how we can support Ja throughout this growth opportunity. It's a learning opportunity. Hopefully, we can be better from it."
Jenkins reiterated the team will continue to support Morant through the process.
"We love him. We want what's best for him. We support him. It's going to be a difficult process, but we got a great group to get through this," Jenkins added.
The 23-year-old Morant, who participated in his second All-Star game last month, is averaging 27.7 points, 6.0 rebounds and 8.2 assists per game this season.
Following tonight's game, Memphis is scheduled to play the Lakers in Los Angeles on Tuesday before returning home to host the Golden State Warriors on Thursday.
CNN's Amy Simonson, Jill Martin and Homero De La Fuente contributed to this report.