Protests erupted in Tbilisi on Tuesday after Georgia's parliament passed the first reading of a controversial draft law that would require some organizations receiving foreign funding to register as "foreign agents." Rights groups have criticized the law as curtailing basic freedoms in the country.
The court session was broadcast live on the legislature's website.
"76 votes for, 13 against. The bill was adopted in the first reading," said Speaker of the Parliament Shalva Papuashvili.
The bill must pass further readings in parliament to become law, but so far appears to have broad support among Georgian lawmakers despite criticism domestically and abroad.
Thousands of protesters could be seen outside the parliament building on Tuesday night, holding not just the Georgian flag but also European Union flags.
Some threw stones and petrol bombs, as security forces responded with tear gas and water cannon. Video posted on social media also showed protesters storming a barricade at the entrance to the parliament building and tearing it down.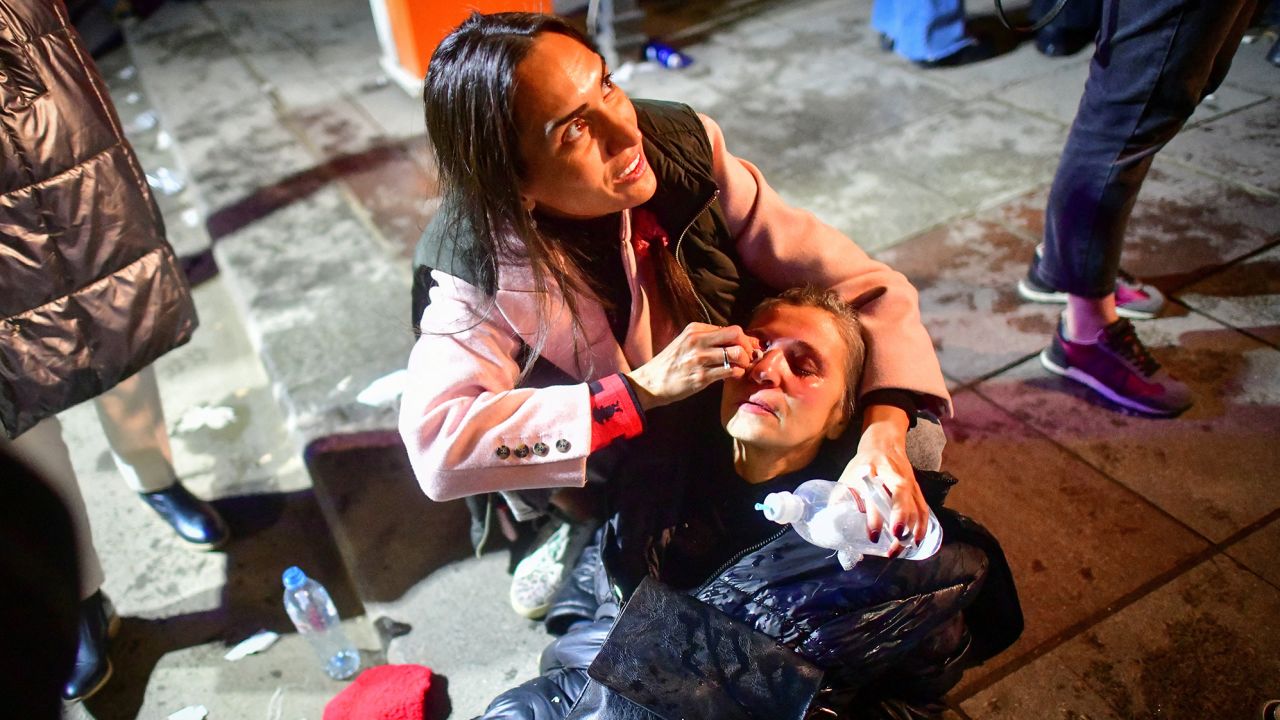 There are fears the law could impede the country's hopes of closer ties with the European Union.
The President of Georgia, Salome Zourabichvili, threw her support behind protesters, in a video message posted on Facebook, saying "the path of European integration must be protected. Those who support this law today, all those who voted for this law today are violating the Constitution. All of them are alienating us from Europe," she said.
She said she would repeal the law if it crossed her desk. However, the ruling Dream Party has the parliamentary majority to overcome a presidential veto, according to Human Rights Watch.
"I said on day one that I would veto this law, and I will do that," Zourabichvili said in the video.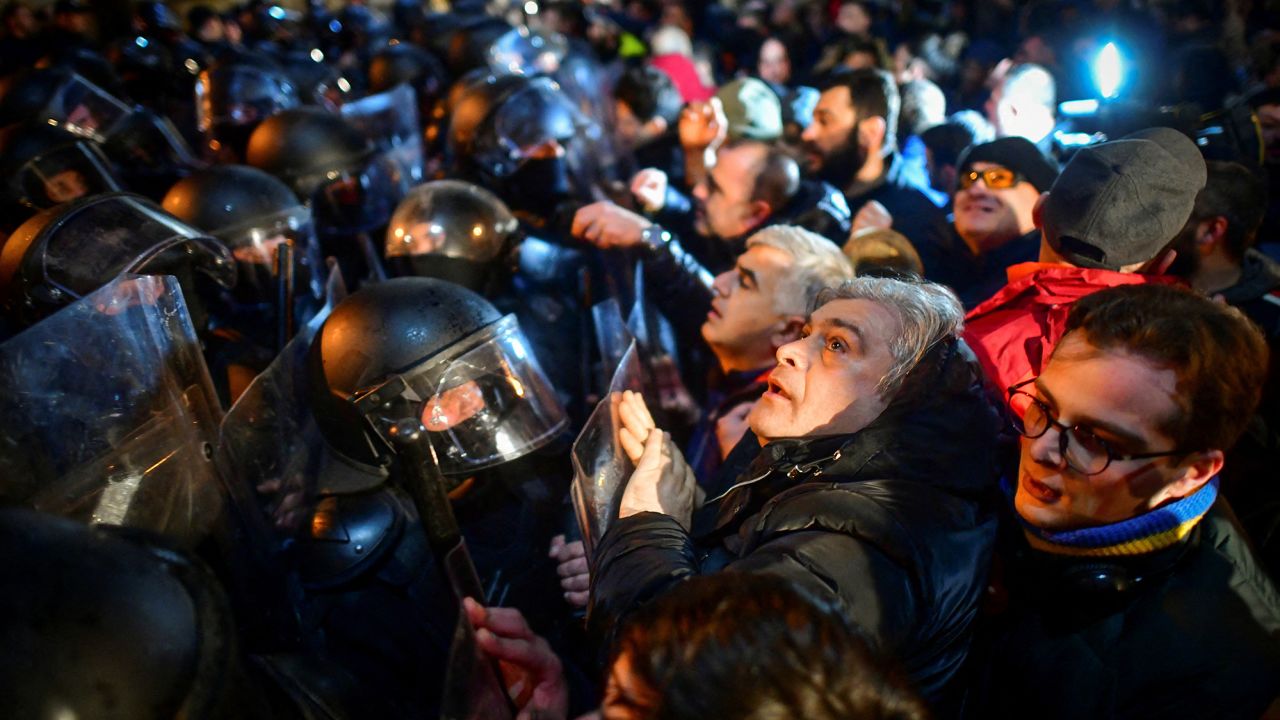 Georgia's Interior Ministry asked protesters to disperse, warning that "legal measures" would be taken to restore calm. A total of 66 people were detained and charged with offenses ranging from petty hooliganism and disobedience to police, the country's public broadcaster First Channel reported Wednesday.
The ministry said the protest went beyond the framework of a peaceful assembly and turned into violence, according to First Channel. The protesters tried to block the parliament building's entrances, threw stones, smashed glasses, and damaged iron fences, according to First Channel.
Police were forced to use proportional force to restore public order, the ministry said, according to Fist Channel.
Protesters' chants, with insults aimed at both Georgian politicians and Russian President Vladimir Putin, underline fears that the bill follows the model of a controversial law in neighboring Russia that has already imposed draconian restrictions and requirements on organizations and individuals with foreign ties.
President Zourabichvili called it "an unnecessary law that did not come out of nowhere, but was dictated by Moscow," telling protesters that she was "standing next to you because you are the very people who represent free Georgia today. The Georgia which sees its future in Europe and will not let anyone take this future away from it."
The Georgian bill has been widely criticized as posing a potential chilling effect for Georgian civil society, and particularly NGOs and news organizations with links to Europe.