Minnesota Vikings' star KJ Osborn says he and three other people helped save a man who was trapped inside a burning car in Austin, Texas, on Sunday.
"Most of the time the saying goes 'wrong place wrong time.' But this time I believe God had me, us, at the right place at the exact right time," third-year wide receiver Osborn said in a Twitter post on Monday.
"Last night myself and these 3 absolute hero's helped save a man's life by rescuing him from a vehicle up in flames after a bad crash. A situation I'd never imagine being apart of in a million years.
"I'll leave you with this. God is real. And His LOVE is real. He will send his angels to be camped around you and provide you with his grace and mercy."
Osborn posted several photos of the disturbing scene. One showed a burning car with what appears to be a man aiding a person inside.
Another is a photo of the aftermath of the wrecked and scorched vehicle. And a third of himself, and the three other people who he says helped the man escape the burning wreck.
CNN has reached out to the Austin police department but did not immediately hear back.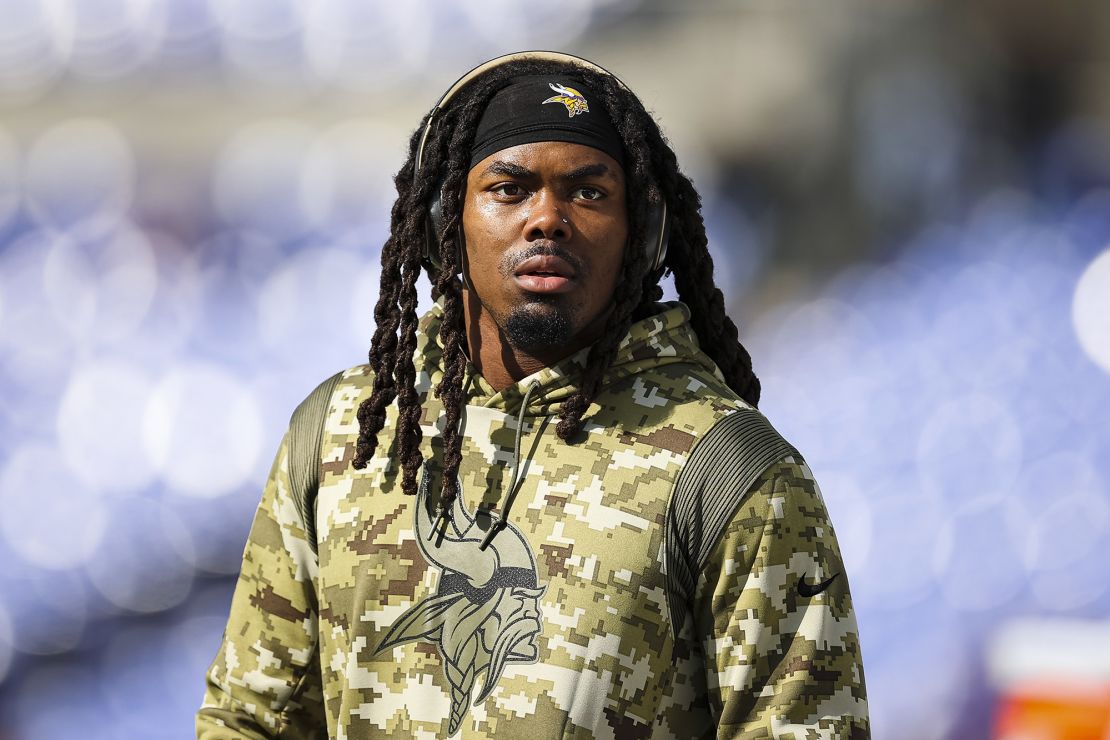 Osborn spoke about the incident on ESPN's Adam Schefter's podcast, saying: "I'm on my way home, I'm on the back of an Uber, and my head is down and I'm on my phone, just on my way home.
"My Uber driver just starts going crazy. He's like, 'Oh my gosh! Oh my gosh!' I look up, and I'm wondering what's all the fuss about and there's nobody on the street.
"He's like, 'This guy crashed,' and I look to my right and there's a car, if you were to picture it, under a bridge's pillars. His car is head-on. He hit the pillar and his car is in flames."
The 25-year-old, who was chosen in the fifth round of the 2020 NFL Draft out of the University of Miami, said his Uber driver exited the car and insisted they call 911.
The driver then ran up to the car door, and Osborn followed. After initial hesitation, Osborn said he and the driver, with the help of two others on the scene, then pulled the man out the vehicle, picked him up and carried him to safety then waited with him until emergency medical services, firefighters and the police arrived.
Osborn, who is training in Austin, says he has been in contact with the man and intends to visit him at the hospital, together with the three others who helped save him. He added that he believes the man only suffered minor injuries.
"I'm just grateful that I was in the position to be able to help him as well as the three other heroes to be there."
CNN reached out to the Vikings for comment from Osborn but did not immediately hear back.
CNN's Ben Church and Matt Foster contributed reporting.