A star-studded field will contest a record $25 million prize purse at The Players Championship on Thursday.
The field includes a trio of stars who have already held the world No. 1 spot in 2023 – Rory McIlroy, Scottie Scheffler and Jon Rahm, who currently tops the rankings – but there will be one glaring absence at TPC Sawgrass for the PGA Tour's flagship event.
In the championship's 49-year history, no player has ever successfully defended the title and with reigning champion Cameron Smith barred from competing due to his involvement in the LIV Golf Series, that run is guaranteed to tick over to half a century.
"Yes, it's awkward," PGA Tour Commissioner Jay Monahan told reporters Tuesday when quizzed on the Australian world No.5's absence.
"He was a deserved champion … but ultimately that's a decision he made, and we've got an unbelievable field here this week and a history and tradition that one of these 144 is going to go seek to get."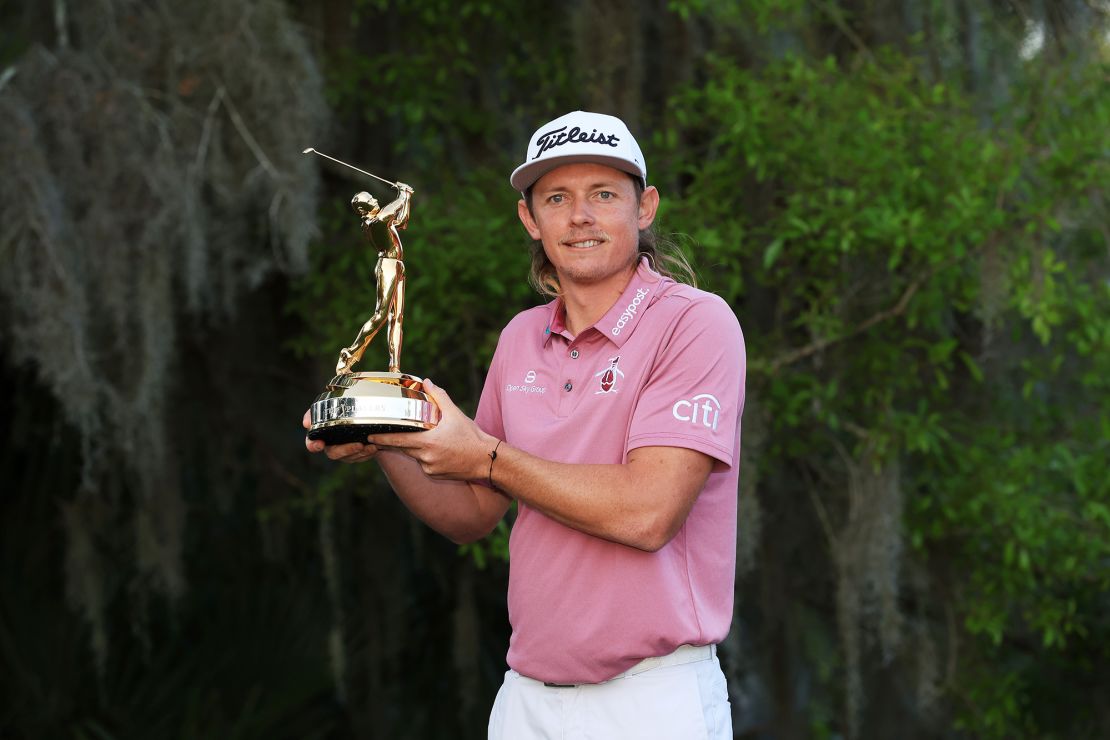 Elephants in the room
Smith headlines a host of big names who will not tee up in Florida due their involvement in the breakaway Saudi-backed tour.
Five of last year's top 10 at the event – Smith, Anirban Lahiri, Paul Casey, Harold Varner III and Dustin Johnson – have joined LIV Golf.
Ensuring a field packed with the best golfers has been a cornerstone of The Players Championship's claim to being golf's "fifth major,", yet six of the world's top 50-ranked players – including Chilean duo Joaquin Niemann and Mito Pereira – will be absent for same reasons as Smith and co.
And as major champions in the previous five years, LIV Golf players Brooks Koepka, Bryson Dechambeau, Patrick Reed, and Phil Mickelson would all have been eligible to feature.
As a result, a string of questions posed to players ahead of the tournament focused on who was not playing, as opposed to who was.
"Would it be better if the defending champion was here this week? Absolutely," McIlroy, champion in 2019, told reporters.
"But he made a decision that he felt was the best thing for him, and he knew that decision was going to come with consequences, and one of the consequences is right now not being able to play on the PGA Tour."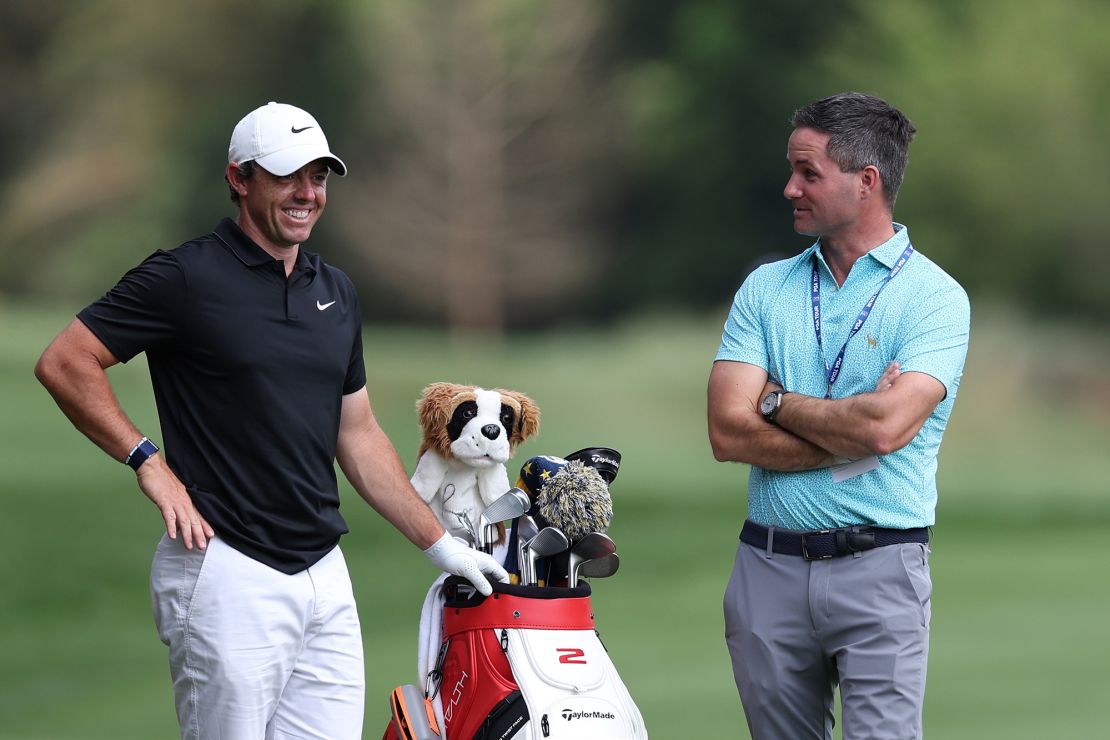 Rahm's response to Smith's exclusion echoed that of McIlroy's, with the Spaniard adding that "different circumstances" mitigated his belief that "defending champions should always be there."
Some players made a choice of going to a different golf league knowing that they weren't going to be allowed to play here," Rahm said.
"And yes, this is a massive event. It is very close to major quality event, but it's still a PGA Tour event."
Smith will be watching, but exactly where from remains to be seen. In an interview shared on Twitter by Golf.com, the Australian – who lives in Florida – said he would be tuning in via TV before adding he would "love to get out" to TPC Sawgrass for the event.
"I don't know how it would be received," Smith said.
"But even getting out there and watching, walking around in the crowd, might be pretty funny."
A new era
Arguably the most dominant theme of the pre-tournament press conferences though, concerned last week's announcement of the PGA Tour's revamped 2024 calendar.
Under the new schedule, eight "designated events" will offer increased prize purses, smaller fields, and no cuts – all features of the LIV Golf Series.
The restricted field sizes – between 70 and 78 players – twinned with eligibility criteria designed to reward "top performers" on the PGA Tour, has led to concerns that the revamped schedule could lead to a "closed shop," leaving lower-ranked golfers out in the cold.
A players meeting was held Tuesday morning to discuss the changes, McIlroy said. The Northern Irishman, who joined Scheffler in backing the new schedule last week, believed those talks were positive.
"When more information and data was presented to them, the people that maybe had reservations about it I think came around, or at least were more informed on their opinions," said McIlroy.
"It was good for them to see that and to see what the thinking is behind what we're really trying to do here. I think the temperature in the room was nowhere near as hot as I anticipated it to be once the information was laid out."
Rahm, who said he did not attend the players meeting as he was spending time with his children, added that while he understood some of the grievances, he believed the changes were "the best for everybody" in the long term.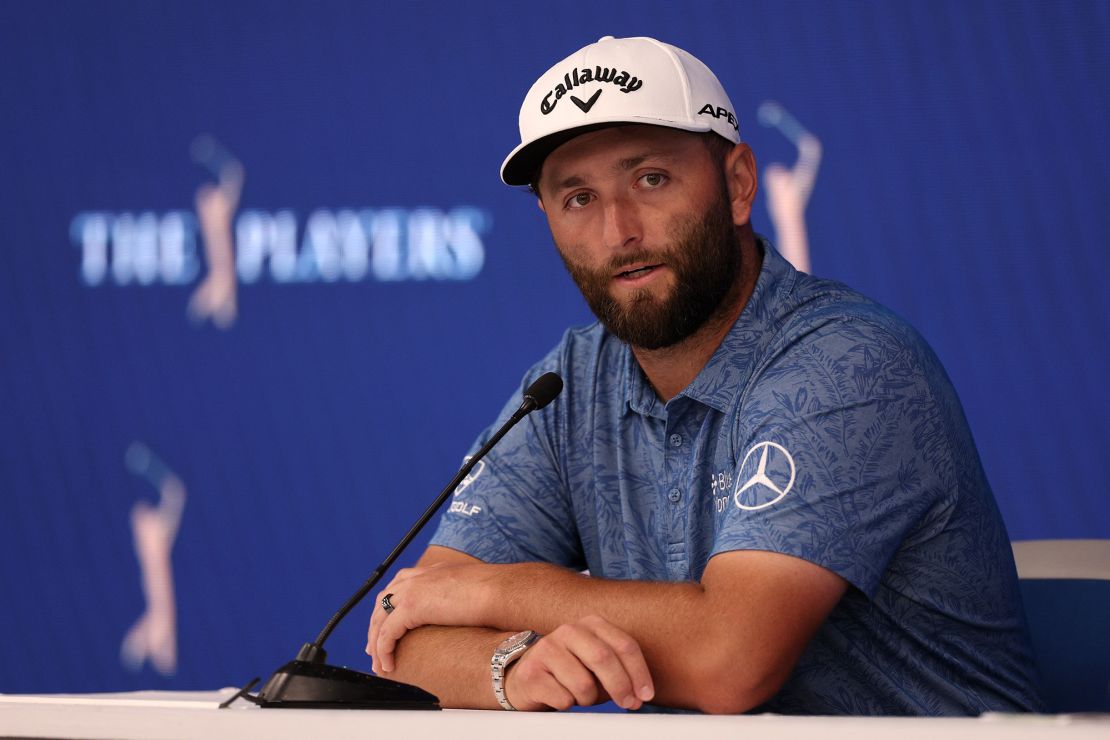 McIlroy has been an outspoken critic of the LIV Golf Series since its arrival last year.
However, in light of the PGA Tour's changes, the four-time major winner believes the breakaway series has ultimately been beneficial to golf.
"I'm not going to sit here and lie – I think the emergence of LIV or the emergence of a competitor to the PGA Tour has benefited everyone that plays elite professional golf," McIlroy said.
"When you've been the biggest golf league in the biggest market in the world for the last 60 years, there's not a lot of incentive to innovate.
"This has caused a ton of innovation at the PGA Tour, and what was quite, I would say, an antiquated system is being revamped to try to mirror where we're at in the world in the 21st century with the media landscape.
"The PGA TOUR isn't just competing with LIV Golf or other sports. It's competing with Instagram and TikTok and everything else that's trying to take eyeballs away from the PGA TOUR as a product."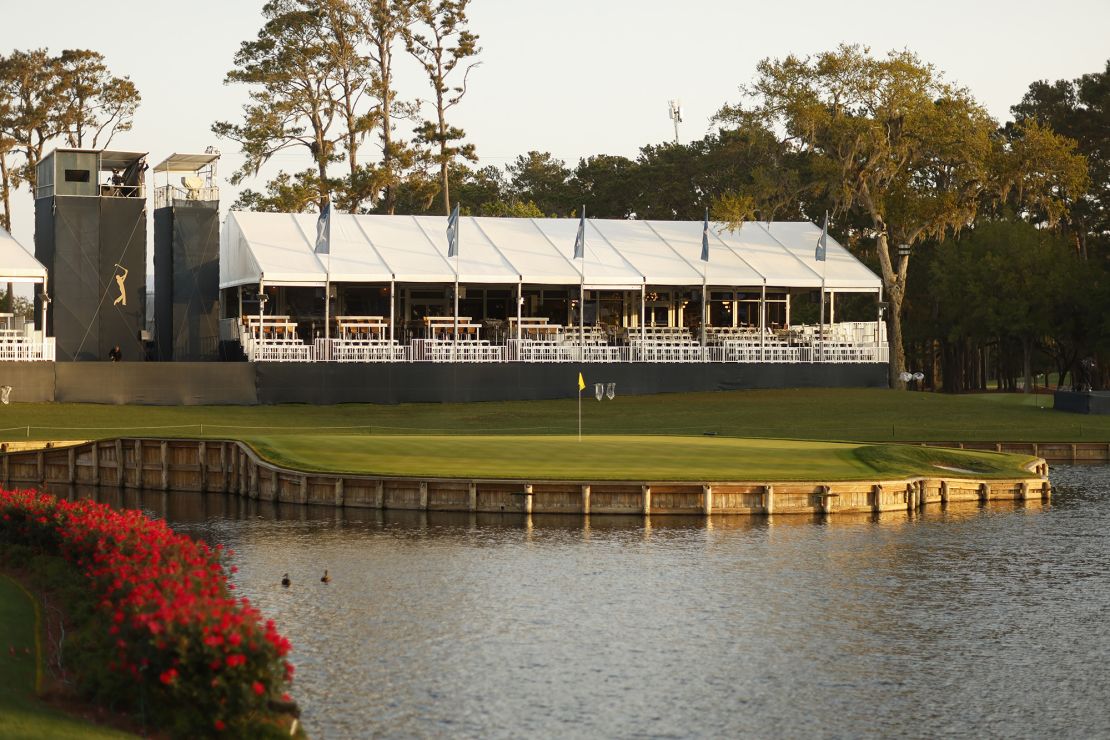 Again, Rahm agreed with McIlroy, adding that such changes would "never" have happened without LIV Golf.
"So to an extent, like I've said before, we should be thankful this threat has made the PGA TOUR want to change things," Rahm said.
"I wish it didn't come to the PGA TOUR being under fire from somebody else to make those changes and make things better for the players, but I guess it is what we needed. It is because of LIV Golf, otherwise we wouldn't have seen any of this."
Tee times
Play begins with the first trios teeing off at 6:50am ET on Thursday, as a glittering field throws up a host of big-name groupings.
7:34am – Patrick Cantlay, Tony Finau, Tom Kim
7:45am – Collin Morikawa, Rickie Fowler, Adam Scott
7:56am – Scottie Scheffler, Rory McIlroy, Jon Rahm
12:34pm – Matt Fitzpatrick, Viktor Hovland, Shane Lowry
12:45pm – Kurt Kitayama, Will Zalatoris, Xander Schauffele
12:56pm – Justin Thomas, Jordan Spieth, Max Homa
How to watch
Golf Channel will be broadcasting the first two rounds of the event from 12pm to 6pm ET on Thursday and Friday, before coverage switches to NBC – from 1pm to 6pm ET – for the two final weekend rounds.
Viewers in the United Kingdom and Ireland can watch via Sky Sports from 11:30am Thursday.
More information on how to watch can be found on the PGA Tour's website here.