The White House lashed out at Fox News host Tucker Carlson Wednesday in an extraordinary rebuke of the late-night commentator who has been airing false depictions of the January 6, 2021, attack this week.
Carlson, given access to about 40,000 hours of US Capitol security camera footage by Republican House Speaker Kevin McCarthy, has aired carefully selected clips to portray the pro-Trump mob as peaceful patriots. Carlson falsely claimed that the footage provided "conclusive" evidence that Democrats and the House select committee that investigated January 6 lied to Americans about the day's events.
According to the Justice Department, 140 officers were assaulted at the Capitol that day, including 60 Metropolitan Police officers and 80 US Capitol Police officers.
The Fox News host was roundly lambasted by the Capitol Police, Democratic lawmakers and some Republicans this week. White House spokesperson Andrew Bates added to the condemnation Wednesday.
"We agree with the chief of the Capitol Police and the wide range of bipartisan lawmakers who have condemned this false depiction of the unprecedented, violent attack on our Constitution and the rule of law – which cost police officers their lives," Bates said. "We also agree with what Fox News's own attorneys and executives have now repeatedly stressed in multiple courts of law: That Tucker Carlson is not credible."
Successfully defending Carlson in a 2020 libel lawsuit, attorneys for Fox News argued that he engages repeatedly in rhetorical hyperbole and opinion.
During her daily news conference with reporters Wednesday, White House press secretary Karine Jean-Pierre called January 6, 2021, "a very dark day and attack on our democracy."
"To have said what he said, when we when we saw Capitol Police officers lose their lives or police officers lose their lives is just – it's just shameful," Jean-Pierre said.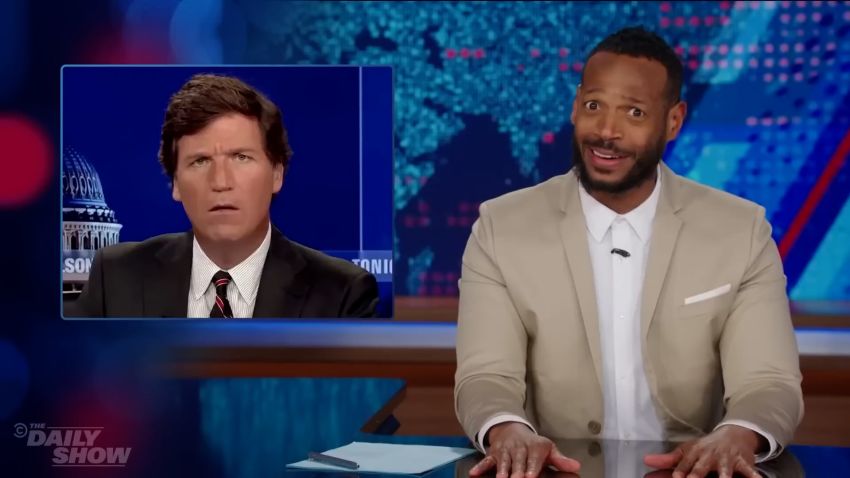 Tucker Carlson mocked by late night hosts
01:33
- Source: CNN Business
Although Carlson claimed he had Capitol Police review footage before airing it, multiple sources on Capitol Hill told CNN that Carlson's show provided only one clip to review and not the others. The Capitol Police has continuously warned that release of all security footage from the Capitol could pose a potential security risk for the building.
US Capitol Police Chief Tom Manger on Tuesday said Carlson selected favorable clips to mislead his audience about the attack. Manger called Carlson's depictions of the events "offensive."
"The program conveniently cherry-picked from the calmer moments of our 41,000 hours of video," Manger wrote in an internal department memo obtained by CNN. "The commentary fails to provide context about the chaos and violence that happened before or during these less tense moments."
Manger added that Carlson's show didn't reach out to the police department "to provide accurate context."
Carlson was the subject of several damning documents released as part of Dominion Voting Systems' $1.6 billion lawsuit against Fox that appeared to show Carlson holds opposite views of what he tells his audience. Included in court filings in the defamation case was a series of private text message in which Carlson said he "passionately" hates former President Donald Trump.
In one November 2020 exchange, Carlson said Trump's post-election behavior was "disgusting." And in another text message conversation, two days before the January 6 attack, Carlson said, "We are very, very close to being able to ignore Trump most nights. I truly can't wait." He added: "I hate him passionately."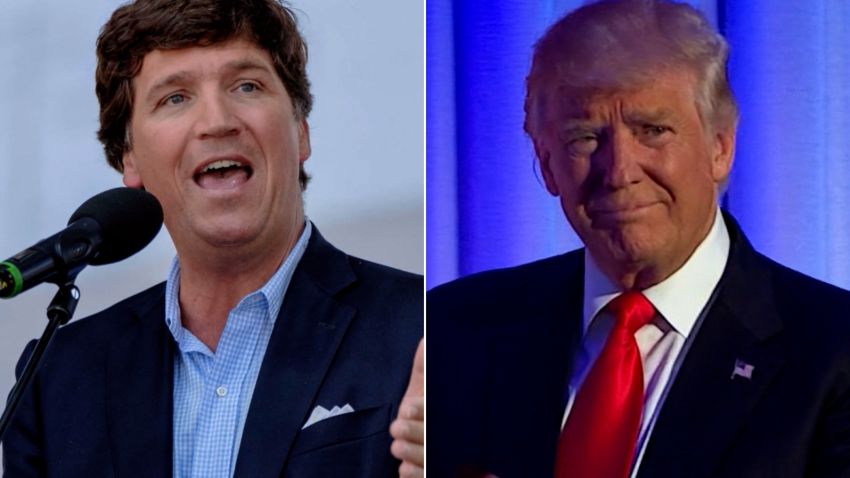 New docs show Tucker Carlson texted colleague he hates Trump 'passionately'
CNN's MJ Lee contributed to this report.