Facing three injuries, the Memphis Grizzlies have taken another player off their court. But this time, it's due to investigations into the team's star player.
The Grizzlies lost their second straight game Tuesday without star guard Ja Morant, who had been under investigation by police after the 23-year-old posted an Instagram Live video of himself Saturday appearing to hold a gun at a nightclub outside of Denver.
While police have now decided against charges, the two-time All-Star point guard is the subject of an NBA investigation, a league spokesperson told CNN.
Morant has apologized for his actions via his representation on Saturday, after Memphis announced he would be away from the team.
Morant said he would take time away "to get help and work on learning better methods of dealing with stress and my overall well-being."
Memphis head coach Taylor Jenkins said Sunday there is no timetable for Morant's return. The team tweeted Wednesday that Morant will miss at least four more games, meaning he will return no earlier than March 17.
Morant is averaging 27.1 points per game in his fourth NBA season.
The Instagram video, posted early Saturday morning and shared widely on social media, shows Morant briefly flashing what appears to be a gun while listening to music at a nightclub.
The police department in Glendale, Colorado, a suburb of Denver, said Wednesday the agency won't recommend charges against Morant.
"(The department) was not able to determine that probable cause existed for the filing of any charges. In this case, it should be noted that on the night in question (police) did not receive any calls for service at the nightclub regarding a weapon of any type," department officials said in a statement.
No one made a complaint and investigators concluded no one was threatened or menaced with a gun, police said.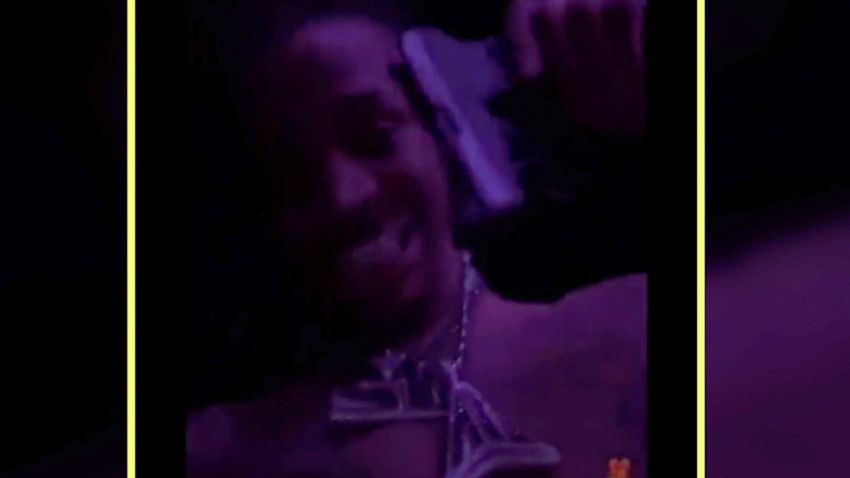 'Most exciting young star' away from NBA court after gun controversy
It's unknown why Morant was carrying a gun or if it was his. The Grizzlies played in Houston against the Rockets on March 1 before heading to Denver for a game against the Nuggets on March 3.
If Morant did bring the gun onto team facilities – which also includes the team plane – he is subject to NBA discipline according to its Collective Bargaining Agreement (CBA).
The CBA states that players are prohibited from carrying firearms while "physically present at a facility or venue owned, operated, or being used by a Team, the NBA, or any League-related entity, and whenever a player is traveling on any NBA-related business, whether on behalf of the player's Team, the NBA, or any League-related entity"
If a player is in violation of the ruling in the CBA, they could face a fine and/or a suspension.
"The Commissioner shall have the power to suspend for a definite or indefinite period, or to impose a fine not exceeding $50,000, or inflict both such suspension and fine upon any person who, in his opinion, shall have been guilty of conduct prejudicial or detrimental to the Association," the CBA reads.
While it is unclear what punishment Morant could face, the most recent example of a gun-related incident came in the 2009/10 season when Gilbert Arenas, a three-time All-Star, was suspended until the end of the season – 50 games – for bringing unloaded guns into his team's locker room, and making light of the incident once he was punished.
Arenas pleaded guilty but avoided jail time and was sentenced to two years of supervised probation, was embroiled in a dispute with teammate Javaris Crittenton – who was also suspended the rest of the season for the incident – over money in a poker game.
The US government said at the time that Arenas brought at least one firearm into the Washington Wizards' locker room.
Arenas would later return to the Wizards, while Crittenton was released by Washington after his suspension, playing two more years of professional basketball before being charged with murder in August 2011. In April 2015, Crittenton plead guilty to voluntary manslaughter with a weapon and aggravated assault with a firearm and was sentenced to 23 years in prison.
Meanwhile, the Grizzlies are not having a great time of it on the court. Their 112-103 defeat by the Los Angeles Lakers at the Crypto.com Arena in LA on Tuesday came two days after losing in the same building to the Los Angeles Clippers.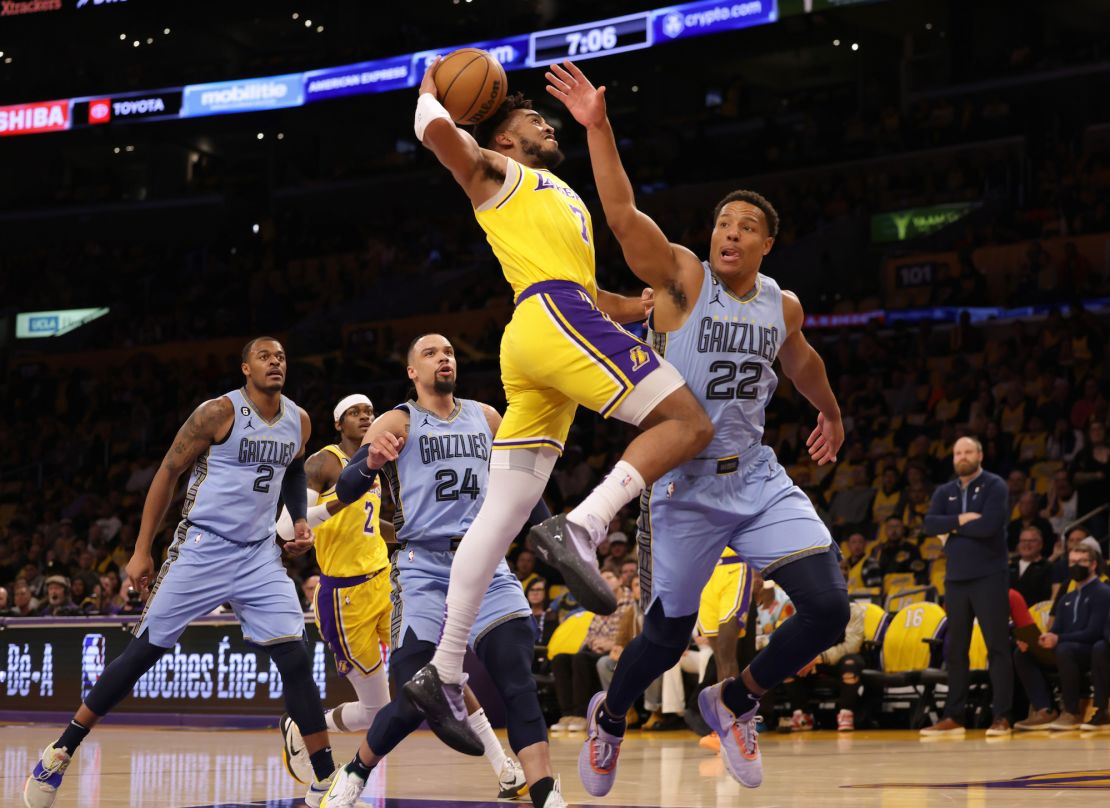 Jaren Jackson Jr. led the way for the Grizzlies, finishing with 26 points, but it wasn't enough as a dominant Anthony Davis – who racked up 30 points and 22 rebounds – and 17 points each for Dennis Schröder, Rui Hachimura and Austin Reaves led the surging Lakers to a seventh win in 10 games as they attempt to make the playoffs.
The Grizzlies' overall losing streak stands at three, having also lost the March 3 game at Denver – the most recent game Morant played. Memphis sits third in the Western Conference with a 38-26 record.