Time might have run out for Novak Djokovic to be admitted US entry to play at Indian Wells, but US politicians – notably Florida Gov. Ron DeSantis – are lobbying for regulations to change and allow the world No. 1 into the country in time for the Miami Open.
The US still requires international visitors to be vaccinated against Covid-19, and the Serbian, who has previously said he remains unvaccinated, confirmed he had applied for special permission to enter the country ahead of both tournaments.
However, Indian Wells organizers announced on Sunday that Djokovic had withdrawn from the tournament, where main draw play began Wednesday.
DeSantis said he would "run a boat from the Bahamas" for Djokovic to compete in the Miami Open tennis tournament later this month.
"I would run a boat from the Bahamas here for him. I would do that a hundred percent," DeSantis said at a press conference in Tampa Wednesday.
"I think his people are looking at it, and I'm not sure that's the way they want to come into the country, which I understand. I think it'd be a great moment, but you know, nevertheless."
According to the US Centers for Disease Control and Prevention Director, proof of Covid-19 vaccination is required for non-U.S. citizens, non-immigrant passengers arriving from a foreign country to the US by air, though that applies to other forms of travel.
On Tuesday, DeSantis had called on US President Joe Biden to intervene and allow Djokovic to compete in the tournament.
"The only thing keeping Novak Djokovic from participating in the Miami Open tennis tournament is President Biden's misguided and unscientific COVID-19 vaccination requirement for foreigner travelers," DeSantis, who has separately vowed to permanently ban mandates related to coronavirus mitigation as he considers a presidential bid, said on Twitter.
"Mr. President – lift your restrictions and let him compete," he added.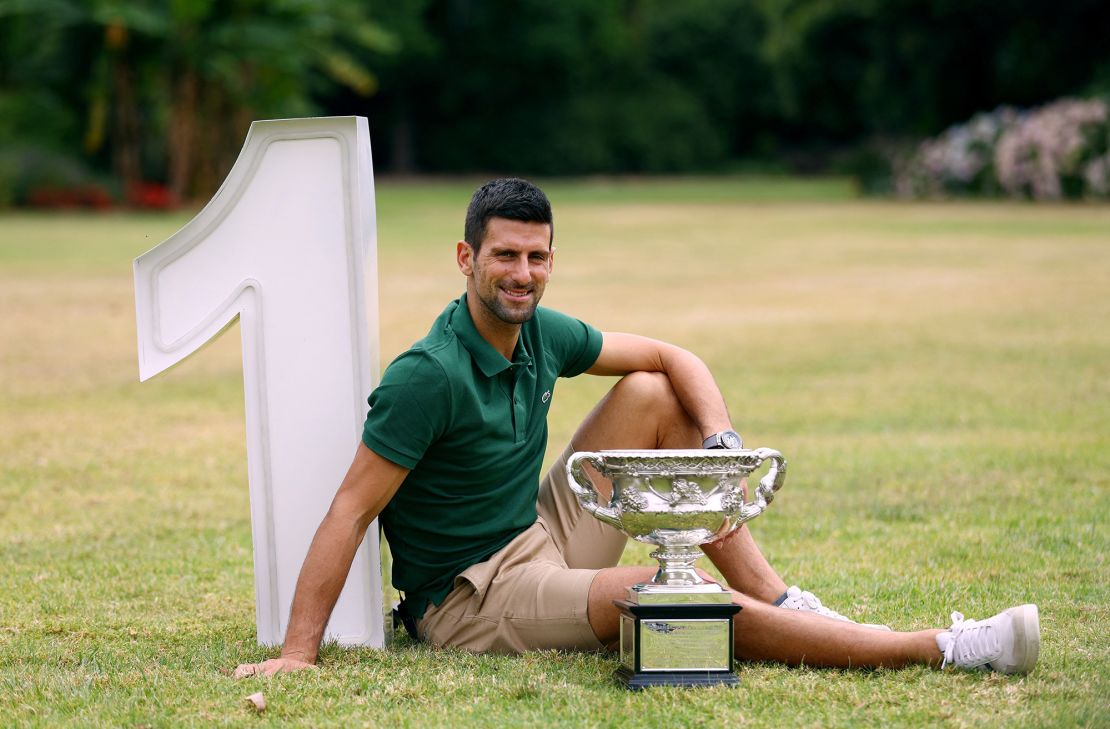 Republican Senators Rick Scott and Marco Rubio of Florida also urged the US president to allow Djokovic into the country to play.
"On a question of regarding the vaccination requirement, I refer you to the CDC – are the ones who deal with that," White House press secretary Karine Jean-Pierre said Wednesday.
The vaccine requirement, she said, "is still in place, and we expect everyone to abide by our country's rule, whether as a participant or spectator."
US Open organizers said on Friday that they and the United States Tennis Association were "hopeful" that Djokovic was successful in his petition.
"Novak Djokovic is one of the greatest tennis players of all time and a six-time champion of the Miami Open," the Miami Open said on Twitter on Friday.
"We hope he is allowed entry into the country so Floridians have the opportunity to see him compete once again."
CNN has reached out to representatives for Djokovic and the U.S. Department of Homeland Security for comment.
"Look, last year I did miss both Indian Wells, Miami and all the US Open swing," the 22-time grand slam winner Djokovic told reporters in Belgrade last month.
"So it wouldn't be the first time if it does happen. I mean, I hope it doesn't, but that's all I can do. All I can do is hope at the moment because, you know, my position stays the same. There's not much else I can do except wish for a positive result," he said.
Djokovic returned to the world No. 1 position when he defeated Stefanos Tsitsipas to win a record 10th Australian Open in January.
It was his 22nd major title, which tied him with Rafael Nadal for the most grand slam singles titles in men's tennis history.
The Miami Open's main draw play starts March 22 and and the tournament nds April 2.
Betsy Klein and Kit Maher contributed reporting