University of Alabama freshman Brandon Miller has spoken for the first time since the fatal campus shooting in January which the school says he is a "cooperative witness" in.
"I never lose sight of the fact that a family has lost one of their loved ones that night," Miller told reporters at a press conference Wednesday. "This whole situation is just really heartbreaking but respectfully, that's all I'm going to be able to say on that."
Law enforcement continues to investigate last month's campus shooting death of Jamea Jonae Harris.
A law enforcement officer testified that former Alabama player Darius Miles, who was arrested for his alleged involvement in a shooting that killed Harris last month, had texted Miller to bring Miles' gun to the scene where the shooting happened, according to CNN affiliate WBMA.
Miller is not charged with any crime. CNN has reached out to Miller for comment.
The Alabama athletic department said in February that Miller is "not considered a suspect … only a cooperative witness" in the murder case.
Since being allowed to return to the court, Miller has faced boos and jeers from opposing fans, something he says he has noticed.
"We hear the chants. I feel like we just really lean on each other to go to places like that and pull out tough wins," he explained.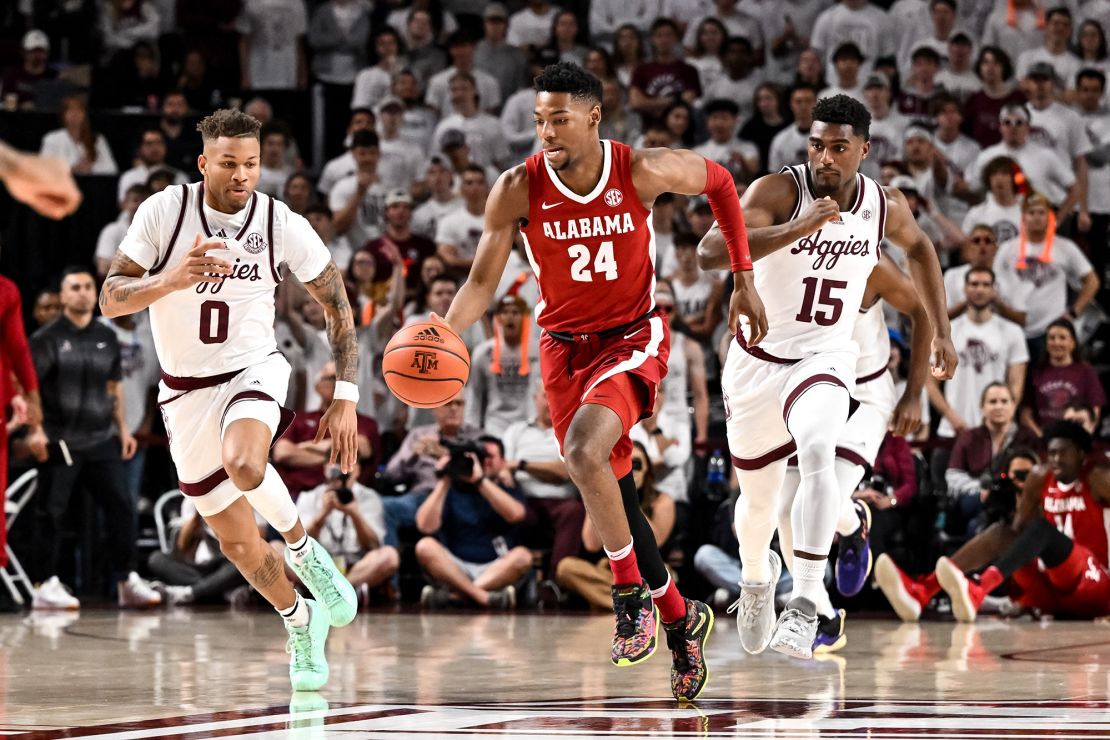 Miller's Alabama teammate, Jahvon Quinerly, said the whole roster rallied around Miller in the aftermath.
"I feel like we just stayed together as a team and we just made sure that he was good."
Miller was chosen as the Southeastern Conference (SEC) player and freshman of the year by the league coaches on Monday.
The No. 4 Crimson Tide play in the SEC tournament in Nashville, Tennessee on Friday.
Former Alabama basketball player Miles and co-defendant Michael Lynn Davis were arrested and charged with capital murder in relation to Harris' death campus last month.
Davis is accused of firing the shot that killed Harris while Miles allegedly aided and abetted him, CNN has reported.
Both suspects appeared in a Tuscaloosa court last month for a bond hearing, court records show. District Court Judge Joanne M. Jannik denied each of their motions to set bond, court documents show.
Homero De la Fuente, Melissa Alonso, Wayne Sterling and George Ramsay contributed to this report.