As Russian missiles rained down on Ukraine in February last year, another grim tale was unfolding on the sidelines: Foreign students, mostly African and Asian, seeking to flee to bordering nations recounted an ordeal of segregation and racism at Ukraine's borders.
One African medical student told CNN at the time that she and other foreigners were ordered off a public transit bus at a border checkpoint between Ukraine and Poland and asked to stand aside as the bus drove off with only Ukrainian nationals on board.
The Border Guard Service of Ukraine told CNN at the time that allegations of segregation at the borders were untrue.
More than 70,000 international students were studying in Ukraine when the war began, many of them attracted by its strong reputation for medical courses and tuition, with expenses much lower than in programs in other Western nations.
One year on, some of the students tell CNN they are stuck in limbo, unable to continue their education. Others say they are being forced to head back to the war-torn country in order to graduate.
Korrine Sky, 26, a British-Zimbabwean citizen who was in the second year of a medical degree at Ukraine's Dnipro Medical Institute when the war broke out, is one of those whose studies are now on hold.
Speaking to CNN last month, Sky said she was among those who faced segregation at the Ukrainian-Romanian border as they tried to flee.
"We were kicked out of the initial car queue that we were in and told to go stand in a pedestrian queue that was only Black people, Asian people and Middle Eastern people… it took like 10 hours and we knew it was racism because everyone who was White was expedited to go first," Sky said.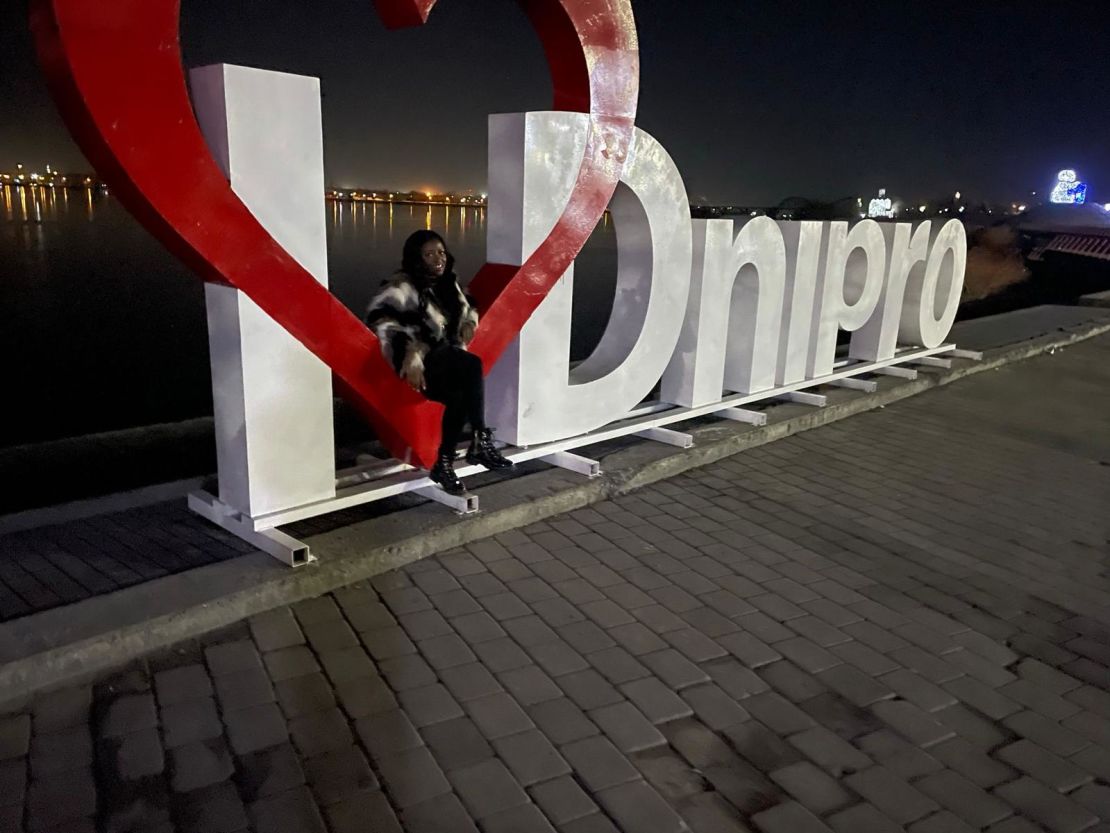 While hundreds of students were evacuated from Ukraine by their own countries, some stayed in the bordering European nations to which they had fled.
Many are yet to be granted refugee status, said Sky, who says she has been in contact with some foreign students.
"Some were given between six months to one-year visas. As of February and March, a lot of the visas that they were granted at the start of the war, will be running out. So, they'll be facing deportation. A lot of them have decided to go back to Ukraine," Sky told CNN in a phone call from her home in Leicester, England.
"There's also a large portion of students who've now gone back to Ukraine because their universities weren't offering transcripts unless they return," she added.
Sky says she was told by Ukraine's First Deputy Minister Vitrenko Andrii that transcripts – the formal records of students' academic results – can only be obtained in person.
"I got to speak to Ukraine's Minister of Education in September last year at an Education Summit in New York," she said.
"His response was that the Ukrainian schooling system is quite old-fashioned in the sense that a lot of these transcripts are actual physical documents domiciled in the Dean's office. So, they're working to digitalize transcripts, so that people can access them online… but I never heard anything," said Sky.
CNN has contacted the Ministry of Education and the minister for comment.
'For Ukrainians only'
Sky now campaigns by writing letters to policy makers and governing bodies to get equal access to higher education for refugee students.
After fleeing the conflict, she said she hoped to complete her education at other European universities that had offered a place to international students displaced by the Russian war.
"There were articles from different universities saying that they were offering scholarships and different opportunities for students who are studying in Ukraine. We were optimistic that maybe we'll be able to transfer since we can't go back to Ukraine," Sky said.
However, her hopes were soon dashed after she discovered the scholarship opportunities were reserved mainly for Ukrainian students.
"That's the same sentiments we'd had when we were trying to get on the buses and the trains (while fleeing the war) … It was Ukrainians only. No one seems to even have a single bit of empathy that our lives have been completely disrupted," she said.
Sky added that back in the UK, she wrote letters to members of parliament and to universities to try to continue her studies but has been unsuccessful so far.
She puts it down to compassion fatigue due to the current state of the world, saying "There's a lot going on in the world at the moment… so we are lower down in the list of priorities."
Mandatory exams
Some of the foreign students are now protesting because some Ukrainian universities are mandating them to return in March to complete exams before they can graduate.
"Organizers of the exams are perfectly aware of the risks associated with traveling to Ukraine as a result of daily missile attacks and the war. No insurance is currently working in Ukraine, and there are no direct flights to Ukraine, so most of the students from non-EU countries cannot even arrive in Ukraine before the exam," a statement signed by the students said.
Students say they are also directed to fill out a consent form taking responsibility for all risks involved in traveling to Ukraine.
"I am aware of the risks associated with crossing the state border of Ukraine and staying in Ukraine while taking the integrated test-exam 'KROK 2' … I am aware that I am responsible for my safety and life during my stay in Ukraine," stated part of the consent form issued by Kyiv Medical University to its students, and seen by CNN.
CNN has contacted Kyiv Medical University for comment.
Final-year Nigerian medical student Oluwayemisi Folu-Ojo, 23, told CNN the Ternopil National Medical University in western Ukraine is one of at least five Ukrainian schools asking students to return to campus.
The exam known as Krok 2 is part of a series of qualifying exams for final-year medical students.
It was initially waived by Ukraine's health ministry after the war began, says 25-year-old Adetomiwa Adeniyi, also from Nigeria, who was one semester ahead of Folu-Ojo in Ternopil when the war broke out and only had a few months of studies remaining.
"I was able to do the final three to four months online and we had a graduation ceremony online," Adeniyi told CNN. "For our set, they waived the (Krok 2) exam. We only wrote school and state exams online."
In an email to CNN, the office of the Dean of International Students Faculty at the Ternopil National Medical University said the exam was being organized by Ukraine's health ministry and not the school.
"The aforementioned Ministry is organizing the exam on March 14, 2023, for those graduates of medical universities who are currently in Ukraine or have the opportunity to arrive in Ukraine on this date," the dean's office said, adding that, "for those international students, who cannot come to our country, the Ministry plans to organize the Step 2 exam at a later date, outside of Ukraine."
No timeline was provided for facilitating the exam outside Ukraine.
CNN has contacted Ukraine's ministry of health for further comments.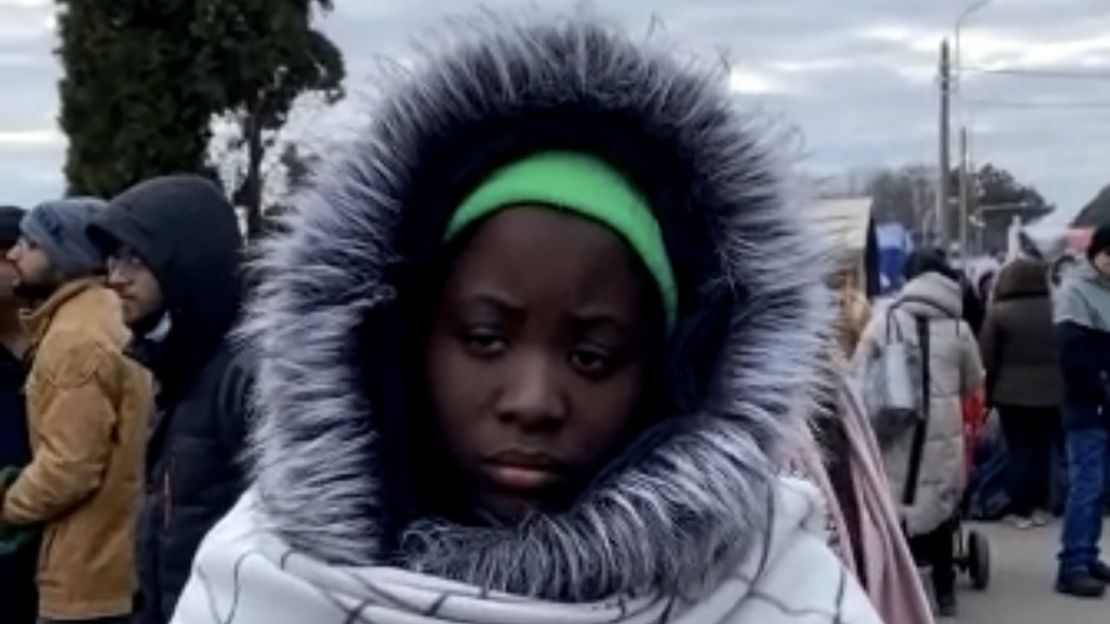 Some who graduated online from university in Ukraine say they are not faring much better.
Adeniyi is unable to practice as a doctor in Nigeria because Nigeria's medical council (MDCN) does not recognize medical degrees acquired digitally.
He says he might be forced to repeat his final year in a Nigerian university or find a country abroad that will allow him to practice.
For fourth-year medical student Oyindamola Morenikeji from Nigeria, "everything is just at a standstill."
"It feels like everything is on hold; my education, my plans for my career, my future… There aren't a lot of choices available to me for now," she told CNN of her failed attempts to transfer to another European school.
The 23-year-old said her family did not find it easy to fund her education in Ukraine, which she said cost around $4,000 per year.
"I could see that they were denying themselves quite a lot of things to send me to school because they were trying to fulfill my dream of becoming a doctor. They took loans quite a few times," she said.
Morenikeji says she is considering applying to a Nigerian nursing school and starting all over again but is worried about the financial toll on her family.
"They had already thought they'd paid my fees up to the fourth year with two more years to go. But now, they have to pay for extra three to four years of school fees, so it's like they are starting all over again. It feels like when they were close to the final point, everything came crashing," she said.