Spain's Crown Princess Leonor, the heir presumptive to the throne, will start three years of military training later this year in preparation for her future role as head of state, Spanish Defense Minister Margarita Robles confirmed at a press conference on Tuesday.
"In the Cabinet Meeting today, we have approved a royal decree whose aim is to give structure to the military training and career of (Princess Leonor)," Robles said.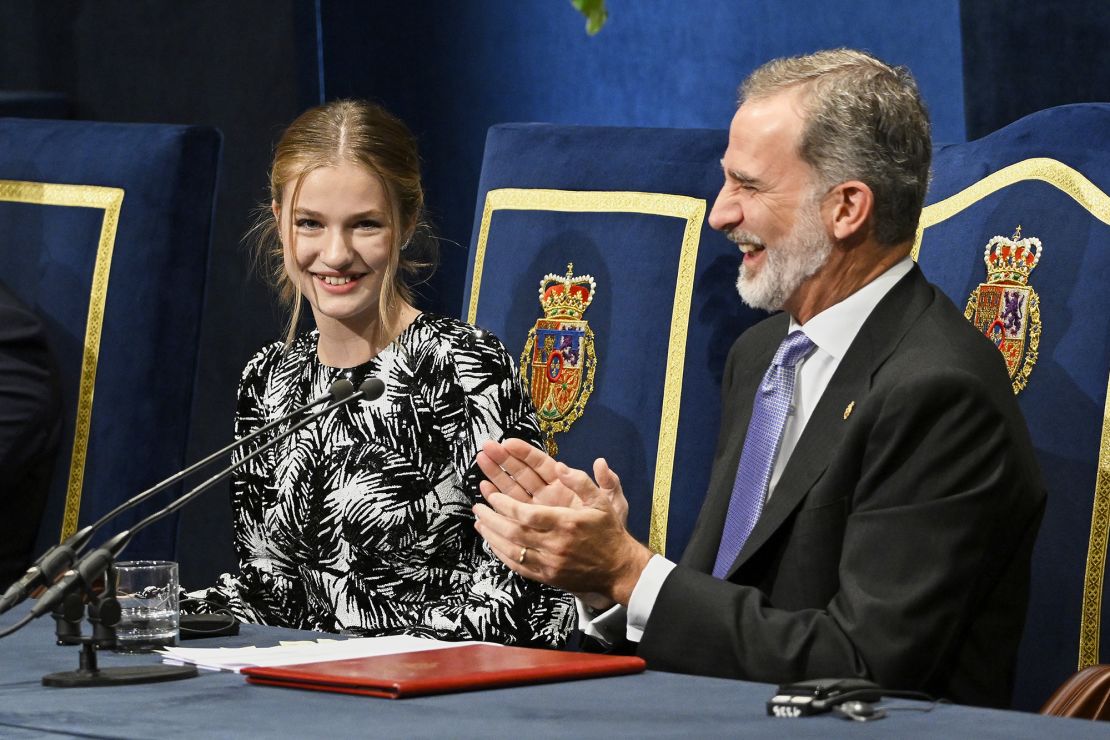 As the elder of King Felipe VI's two daughters, the 17-year-old is first in the line of succession and so will become the supreme commander of the armed forces when her father either steps down or dies.
Leonor's military training will last for three years as she spends a year each with Spain's army, navy and air force at their respective academies, just as her father did years earlier, before becoming king.
"It shows that we will have, when the time comes, a supreme commander who is a woman," Robles added, "and in the recent years, we've made a big effort to incorporate women into the armed forces."
Leonor's training will begin in August or September, after she finishes her studies at the UWC Atlantic College in Wales, which counts many royals among its current students and alumni, including King Willem-Alexander of the Netherlands and his daughter, Princess Alexia.
"It's an essential step in the life of Her Royal Highness … toward the leadership of our country," Robles said.
Upon completing her military training, Leonor will have the rank of ensign in the navy as well as lieutenant in the army, and air force and space command. She could then study for a university degree, Robles added.
Spain's constitution sets out the power and functions of the monarchy. The elected prime minister runs the government with the monarch as head of state.
The Spanish monarchy has faced intense pressure in recent years as Felipe has attempted to distance himself from his father, the former King Juan Carlos. Juan Carlos abdicated in favor of his son in June 2014, under a cloud of financial scandal and criticism of an elephant-hunting trip to Botswana during Spain's financial crisis in 2012.
Juan Carlos left the country in August 2020 as his financial dealings were scrutinized. He has paid more than 5 million euros ($5.3 million) in back taxes, with interest, according to statements issued to the media by his Madrid lawyer, Javier Sanchez-Junco, in 2021 and 2020.
Spanish prosecutors closed their investigations into him last year and didn't file any charges.
Correction: This story has been updated to correct when the press conference took place. It was on Tuesday.