Puerto Rico produced a big upset at the World Baseball Classic on Wednesday night with a 5-2 win against the Dominican Republic. But it came at a cost.
While celebrating the win with his teammates, New York Mets closer Edwin Díaz suffered a right knee injury and was taken off the field in a wheelchair.
Puerto Rico's players – including Díaz's brother, Cincinnati Reds relief pitcher Alexis – were in tears as they watched the righter-hander leave the field.
The freak injury could be bad news for the Mets, as well as for Puerto Rico.
The Mets said Díaz, who agreed on a five-year, $102 million contract with the team last year, had "a full-thickness tear of the patellar tendon" and would undergo surgery on Thursday.
"It comes to a certain point that it gets bigger than the game and something very unfortunate happened," Puerto Rico center fielder Kiké Hernández told reporters after the game.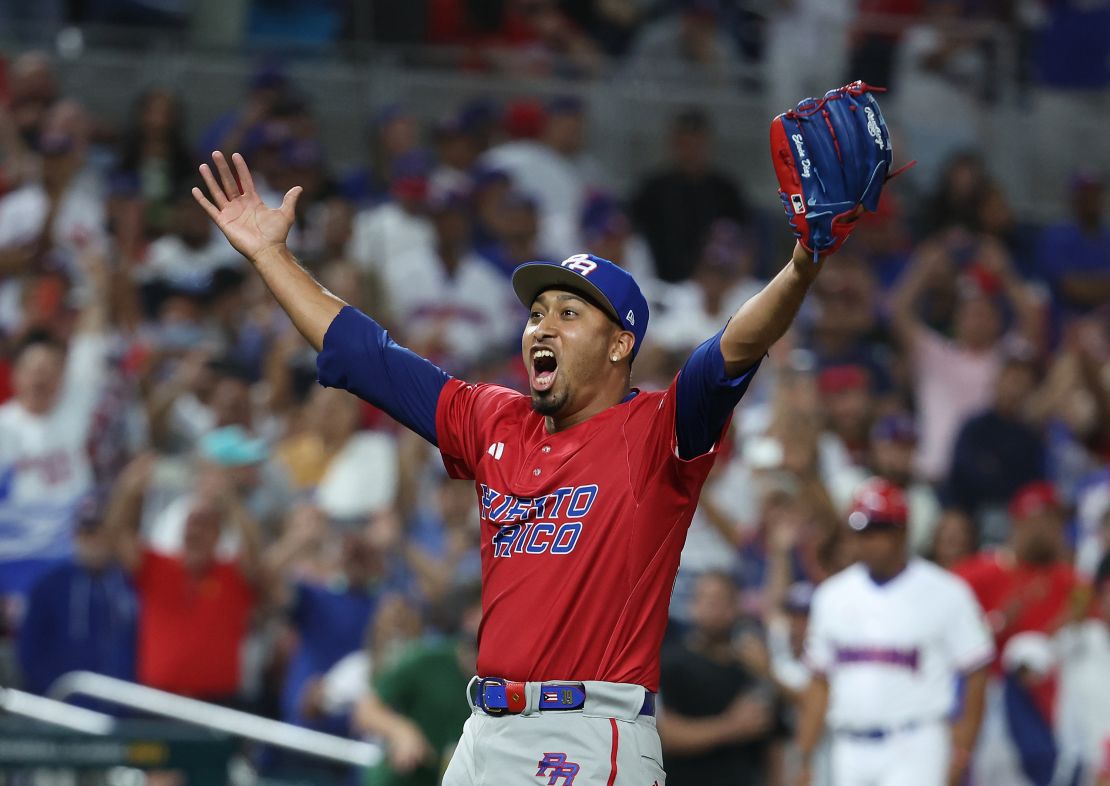 "As excited as we were about the game and all that, it's one of our brothers and some of us grew up together. It's really easy to set aside the game and worry about us as humans.
"It definitely doesn't feel in there [the clubhouse] like we just beat the Dominican Republic to advance."
Puerto Rico manager Yadier Molina said he "didn't know how to act" and "what to say" when he looked up from the dugout to see Díaz on the ground after the celebrations.
"When you see a guy there who works so hard like Edwin on the ground like that, it's sad," Molina told reporters.
Puerto Rico faces Mexico in the quarterfinals in Miami on Friday with the winner playing Japan next week.