Chinese leader Xi Jinping will fly to Moscow next week to meet with President Vladimir Putin in his first visit to Russia since Putin launched his devastating invasion of Ukraine more than a year ago.
The visit will be seen as a powerful show of Beijing's support for Moscow in Western capitals, where leaders have grown increasingly wary of the two nations' deepening partnership as war rages in Europe.
It will also be Xi's first foreign trip since securing an unprecedented third term as president at the annual meeting of China's rubber-stamp legislature last week.
The face to face was revealed on Friday by statements from both Beijing and the Kremlin.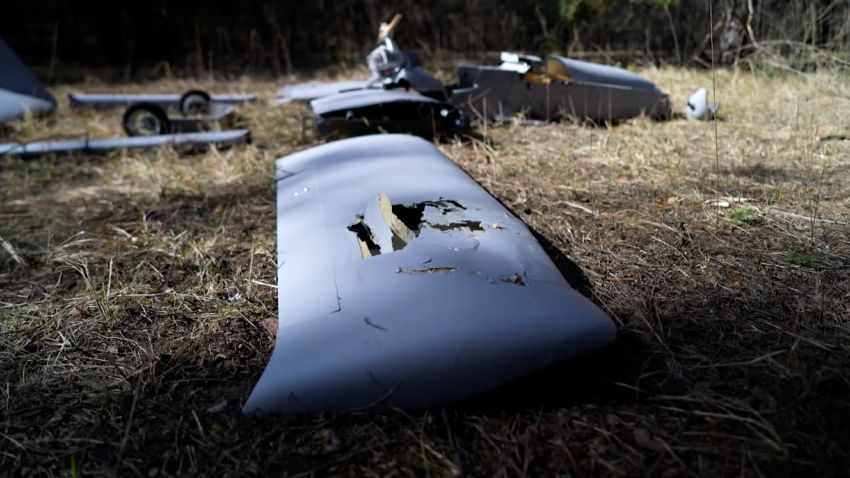 See drones used by Russian military China is selling on Alibaba
China's Foreign Ministry said the visit will take place from Monday to Wednesday at the invitation of Putin and the war in Ukraine would be a part of the talks.
"China's proposition boils down to one sentence, which is to urge peace and promote talks," foreign ministry spokesman Wang Wenbin said.
The Kremlin said the two leaders will discuss "topical issues of further development of comprehensive partnership relations and strategic cooperation between Russia and China."
"An exchange of views is also planned in the context of deepening Russian-Chinese cooperation in the international arena," the Kremlin added. "A number of important bilateral documents will be signed."
The Kremlin also released the schedule of meetings planned between Xi and Putin. The two leaders will start Monday with a one-on-one followed by an "informal lunch," with negotiations set to take place Tuesday, according to Kremlin spokesperson Dmitry Peskov.
And Yuri Ushakov, the Russian president's adviser on international relations, said that Putin and Xi will sign documents attesting to closer ties between the two nations, and plan to discuss the war in Ukraine.
"Moscow highly appreciates the balanced position of the Chinese leadership," Ushakov told Russian state media outlet TASS.
"Russia and China are satisfied with the highest level of relations that continue to develop, Xi Jinping's visit to Moscow will give them a new impetus," he added.
'No limits' relationship
The visit comes as China tries to present itself as a neutral peace broker on Ukraine, including the recent release of a position paper calling for a political settlement on the crisis.
On Thursday, China's new Foreign Minister Qin Gang spoke to his Ukrainian counterpart Dmytro Kuleba on the phone to call for peace talks. The two discussed "the significance of the principle of territorial integrity," Kuleba said on Twitter.
But the mediator claim has been met with skepticism by Western leaders, who point to China's refusal to acknowledge the nature of the conflict and growing ties with Russia.
Xi has spoken to Putin multiple times since the invasion – both virtually and in person, but has not had a single phone call with Ukrainian President Volodymyr Zelensky.
Xi and Putin declared a "no-limits" friendship in February last year, when the Russian leader visited Beijing for the opening ceremony of the Winter Olympics.
And under Xi, China has refused to condemn Russia's invasion – or even refer to it as such, instead blaming NATO for provoking the conflict while amplifying Kremlin's misinformation.
It has also provided diplomatic support for Moscow, as well as strengthening economic and military ties by boosting trade and holding frequent joint military exercises.
In recent weeks, Western officials have begun publicly raising concerns that China may be considering providing Russia with lethal military assistance, an accusation denied by Beijing.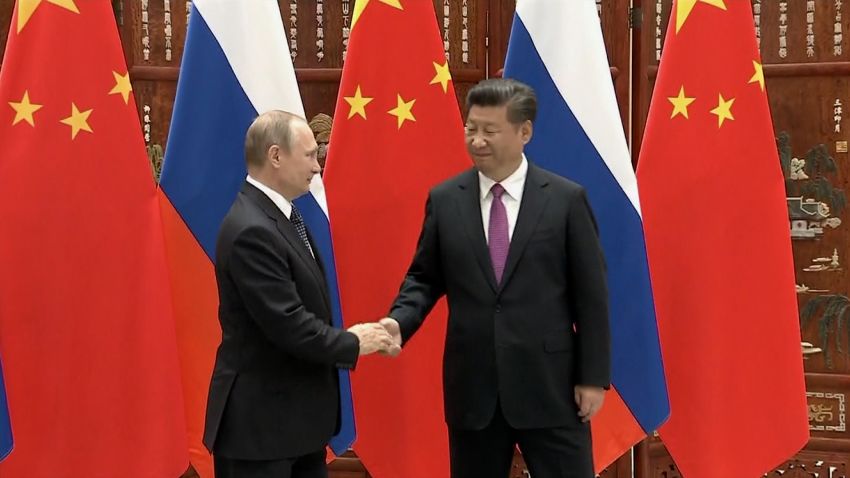 Report obtained by CNN shows Russia is getting military support from China
'Best friends'
Last month, Putin hosted China's top diplomat Wang Yi in Moscow just days before the anniversary of the Kremlin's full-scale invasion of Ukraine.
Putin told Wang relations between his country and China were "reaching new milestones," while Wang vowed to "further strengthen our comprehensive strategic partnership."
Putin and Xi last held a virtual meeting in December, in which the Russian leader described relations between the two nations as "the best in history," saying they could "withstand all tests."
The two leaders share a deep suspicion and hostility toward the US, which they believe is bent on holding China and Russia down. They also share a vision for a new world order – one that better accommodates their nations' interests and is no longer dominated by the West.
They have also forged a close personal connection, with Xi describing Putin as a "best friend" in 2019. Xi has met Putin in person 39 times since becoming China's leader, most recently in September during a summit in central Asia.
Washington watching closely
US officials say they will be watching intently for signs that China is moving forward with providing weapons to Russia during next week's summit.
So far, officials have said there hasn't been any indication that Beijing has made a final decision to assist Moscow's war efforts with lethal aid, but next week's meeting could provide a venue for such an announcement.
"It's something that we will watch for," national security adviser Jake Sullivan said this week. "Obviously, Russia has its own interests in trying to pull other countries into this conflict if it can, but our position is the same whether or not they meet."
The concern among US officials is not that Chinese weapons would help Russia land a decisive win in Ukraine. Instead, the worry is that lethal aid from Beijing could prolong the conflict, which US officials believe favors Putin.
A drawn-out war could also benefit China if American resources and attention are consumed in Ukraine, instead of in Asia, where Beijing has become increasingly assertive militarily.
This story has been updated with new information
CNN's Uliana Pavlova, Lindsay Isaac and Kevin Liptak contributed reporting.