March Madness has developed a reputation for delivering incredible shocks and fans of college hoops haven't had to wait too long for upsets in this year's men's tournament.
On Thursday, the fourth-seeded Virginia Cavaliers faced up against the 13th-seeded Furman Paladins – making their first March Madness appearance in 43 years – in the first round of the 2023 NCAA Division I men's basketball championship.
Many were expecting a walkover for the Cavs and the Paladins were behind for most of the encounter – Virginia extended their lead to 12 points at one stage.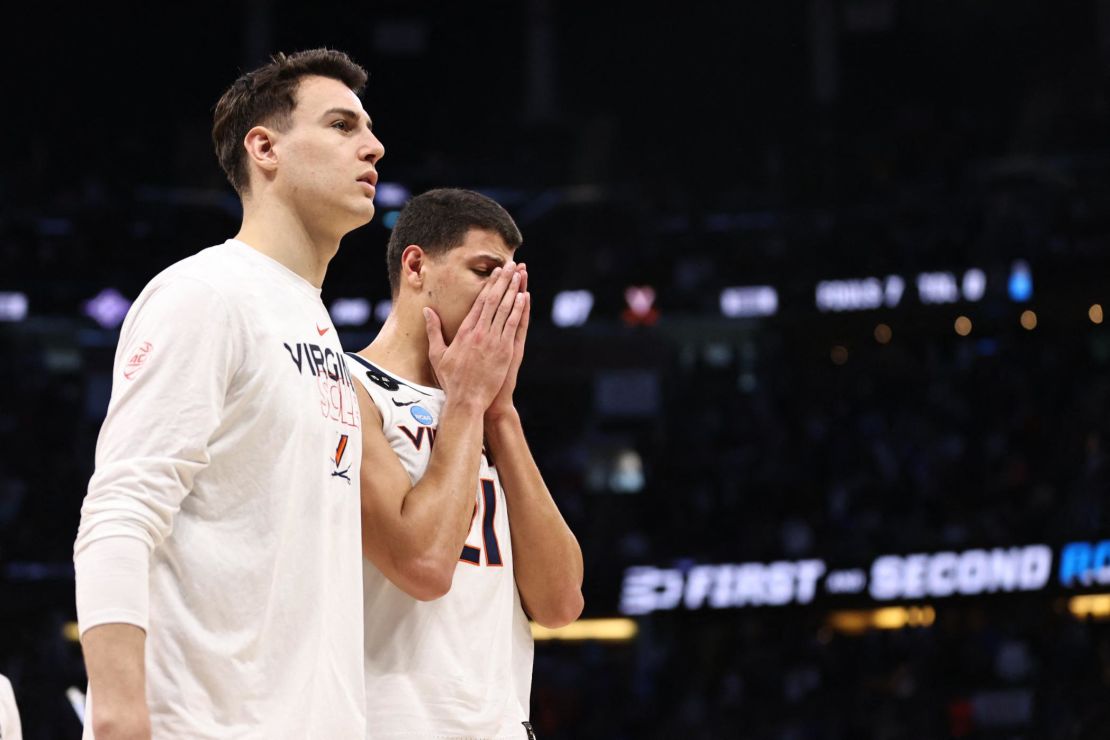 The Paladins wrestled their way back into the contest, thanks to good work on the defensive end to make the clutch uncomfortable for Virginia.
With Virginia up two and less than 10 seconds on the clock, the Paladins forced a steal at mid-court, Garrett Hien seizing on a lazy pass and driving forward.
Hien found JP Pegues, who seemed to be the coolest man on court as he squared his shoulders and proceeded to bury the game-winning three to give the Paladins a one-point lead.
With 2.4 seconds on the clock, Virginia was forced to shoot, but missed a desperation heave at the buzzer.
Cue some massive celebrations as the Paladins stormed the court, before the team danced and sprayed water over themselves in the locker room.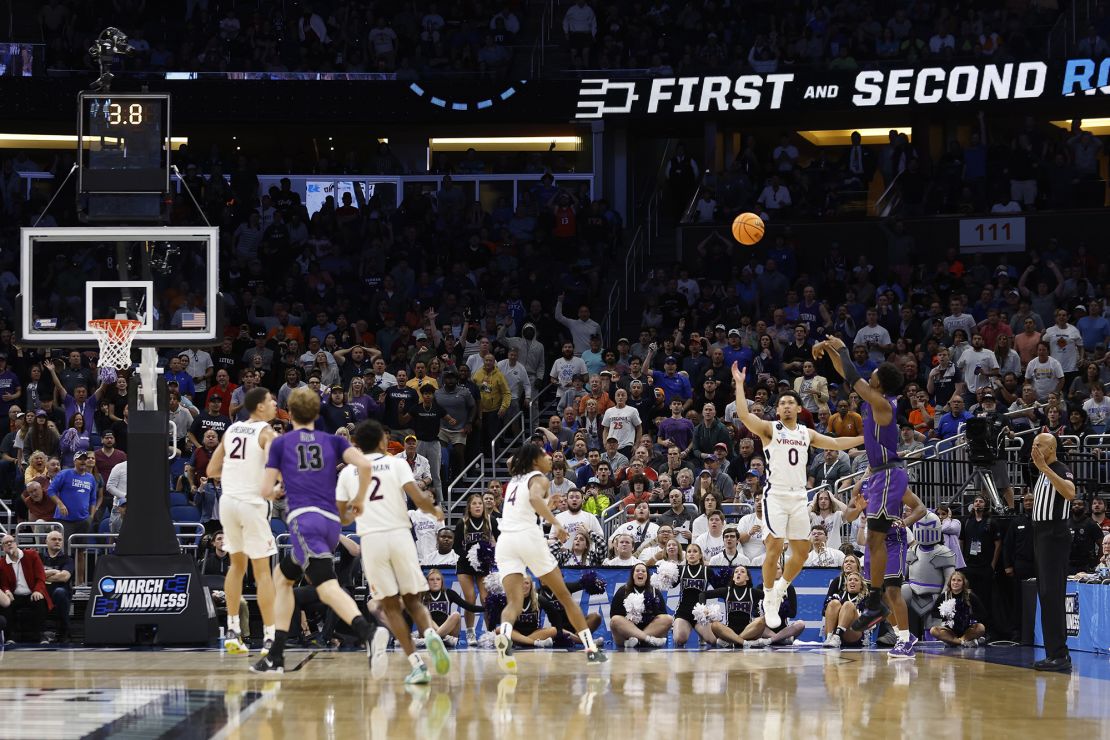 After the win, Pegues gave an insight into how he was feeling before his decisive clutch shot.
"As I saw it go into Garrett Hien's hands, I was like, I want the ball. I feel like those are moments I've created my whole life, and I feel like I'm built for," said Pegues.
"So as soon as I got the ball and I've seen the shot attempt I had, I knew all I could do at that point was just rise up and shoot it, and I had full belief that it was going in, and it did."
Furman head coach Bob Richey added: "What a day to be a Paladin."
Cavs coach Tony Bennett described his team's defeat as "tough."
"You know, this game is – interesting might be the word I'd use. You feel like, we got it, we got it, and then all of a sudden in a moment's notice, it changes at the end."
Furman will play against No. 5 San Diego State on Saturday.