US President Joe Biden joined fellow hoop lover Barack Obama, and millions of other fans from around the globe, in filling out a March Madness bracket for this year's NCAA tournaments.
However, like over 99% of fans, Biden's prediction for the men's tournament did not get off to a good start.
Biden opted to back the No. 2 seeded Arizona Wildcats in their first-round game against the Princeton Tigers, seeded No. 15.
Yet despite being huge underdogs, the Tigers roared to victory with a late surge, winning 59-55 on Thursday.
Trailing by 10 points with around eight minutes left to play, the Tigers clawed their way back into the game with a 9-0 run to close out the second-half. Princeton managed to hold the Wildcats scoreless for the last 4:21 of the game to seal the incredible upset.
"Pretty surreal feeling. To beat a great team like that on this stage is a pretty special feeling," Princeton's Matt Allocco told reporters afterwards. "But also I can't say I'm surprised.
"This team has been so good all year, so gritty. On paper, it's going to look like a big upset. But we believe in each other and we think we're a really good team. When we're at our best, then I think we can beat anybody in the country."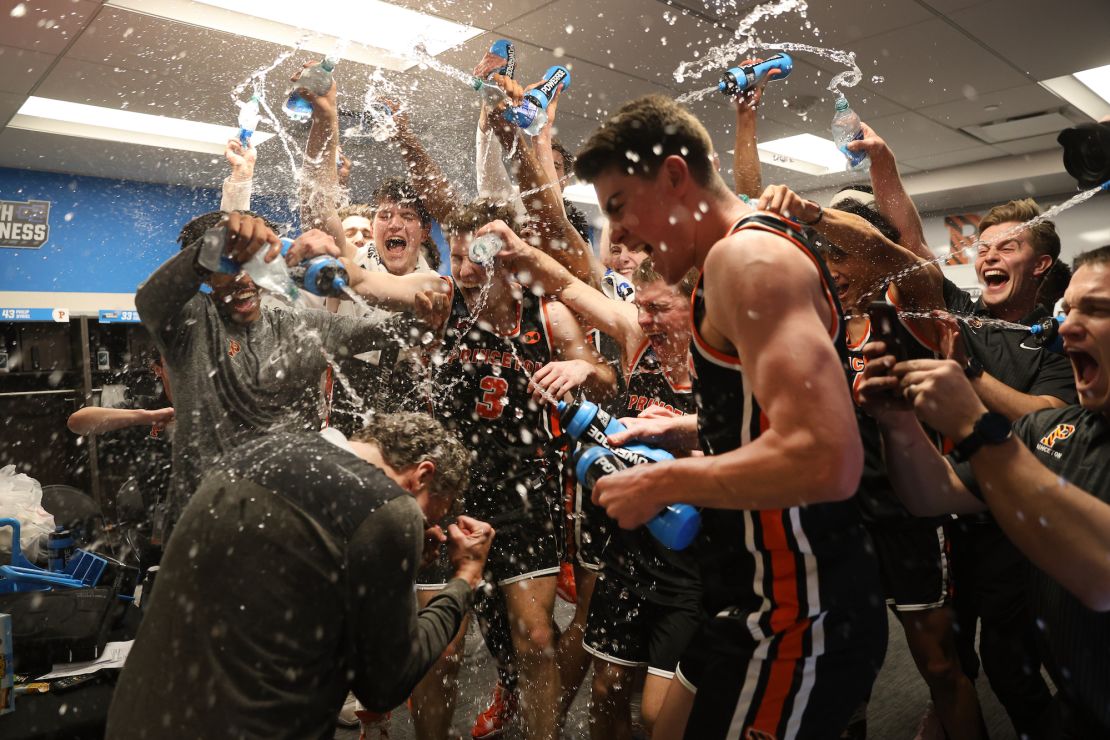 However, the President can take some solace in the fact he was far from alone in getting his bracket wrong.
According to the NCAA March Madness Twitter, following Princeton's victory only 0.065% of brackets remain intact.
The result is especially shocking as the victory is the first for Princeton at the NCAA tournament for 25 years, since the Tigers beat UNLV in 1998 with current head coach Mitch Henderson as a player on the squad.
"They made so many people proud and happy today. They deserve it, you know. What a win," Henderson told reporters.
As a result of the loss, Arizona became the first team with more than one loss to a No. 15 seed in any round in NCAA tournament history.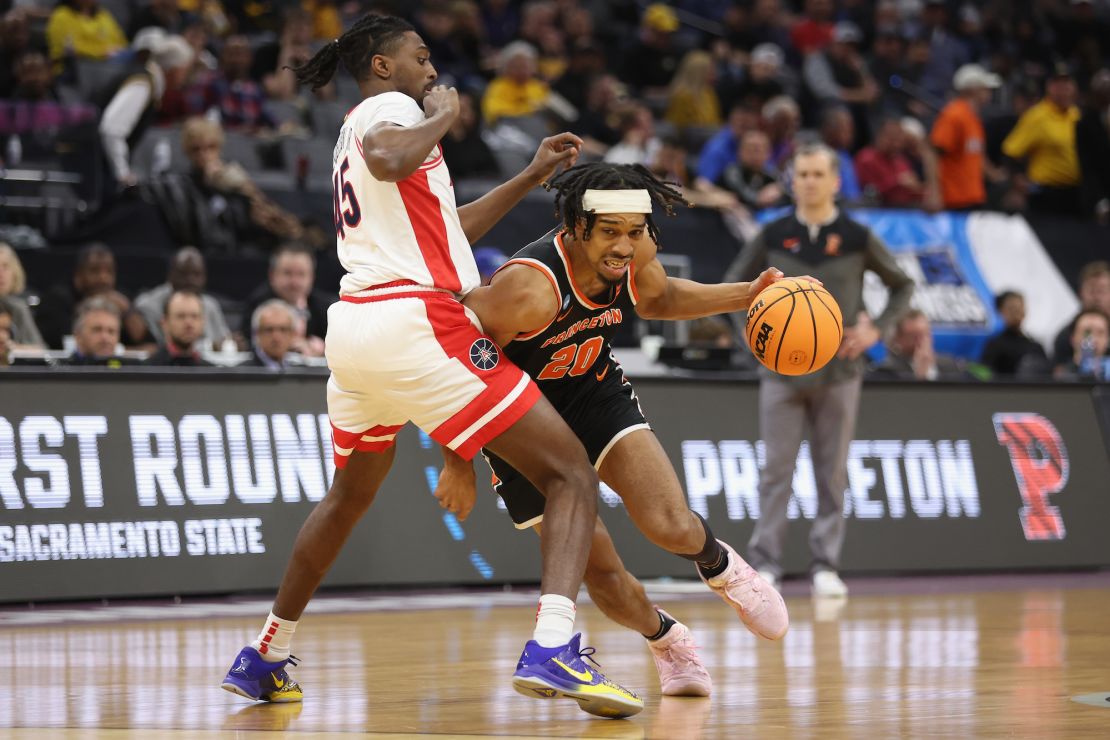 Elsewhere, the 13-seeded Furman Paladins defeated No. 4 seeds Virginia Cavaliers in another upset. JP Pegues drained a game-winning three with just 2.4 seconds on the clock to begin March Madness' shock results.
With the women's tournament starting on Friday, Biden will be hoping that his bracket can last a bit longer than it did in the men's competition.