A shooting during spring break celebrations in Miami Beach left one person dead and another injured Friday evening, according to the Miami Beach Police Department.
Officers heard gunshots near 7th Street and Ocean Drive, a palm-tree lined intersection just feet from the beach, at about 10:41 p.m. ET and responded to the scene. They found two male victims who had been shot, Miami Beach PD said on Twitter.
The violence broke out in the popular South Beach area amid both St. Patrick's Day festivities and spring break celebrations.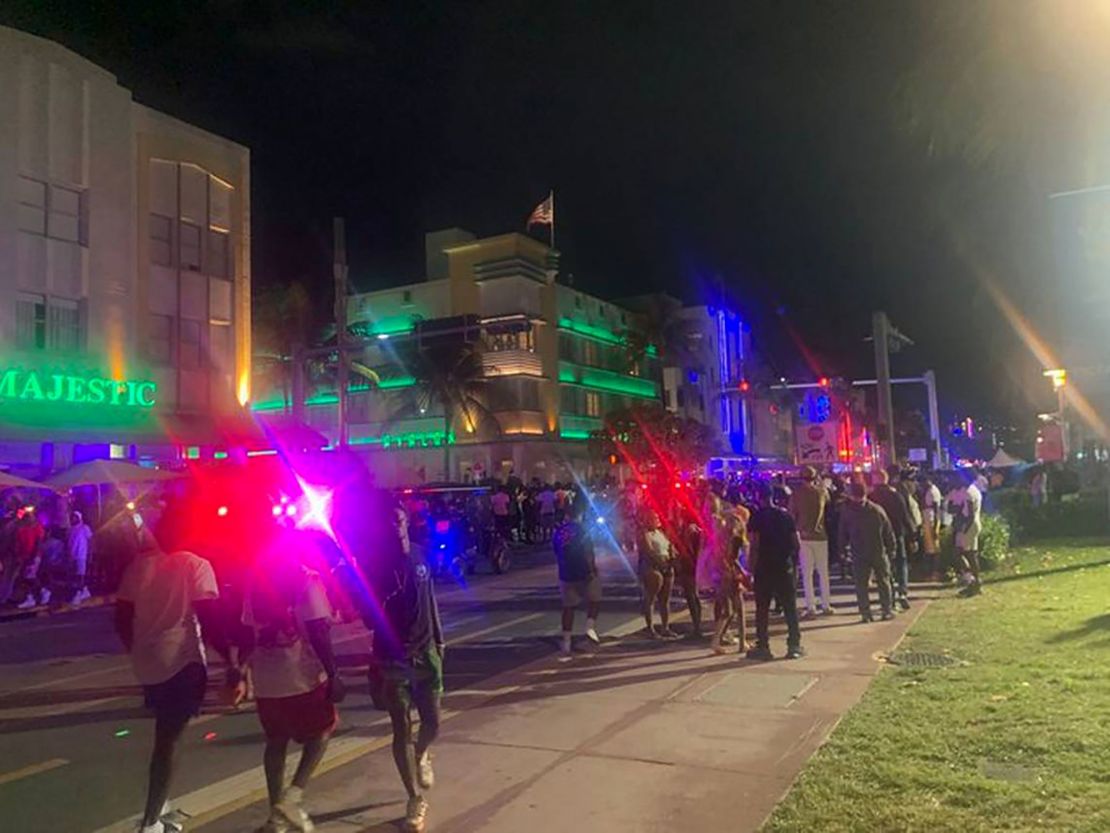 Both victims were taken to a local hospital, where one of them died and the other was listed in critical condition, police said.
One male was taken into custody and he is "cooperating fully with the investigation," according to police.
Four firearms were recovered from the scene, police said.
Miami Beach PD has not identified the victims or the person taken into custody but authorities confirmed it was an isolated incident.
Last year, the City of Miami Beach imposed a curfew after two spring break shootings. The nightly curfew ran from 12:01 a.m. ET on Thursday and expired Monday morning at 6 a.m. ET.
No such curfew has been enacted this year.