Dutch football club PSV Eindhoven has imposed a 40-year stadium ban on a fan who invaded the pitch and attacked an opposition player.
During PSV's Europa League home leg against Sevilla in February, a spectator ran on the field and punched the Spanish club's goalkeeper Marko Dmitrović.
Footage showed the supporter walking up to Dmitrović and throwing a punch at his head, before being quickly pinned down by the 6-foot-4-inch Serbian keeper and then escorted from the pitch by security personnel.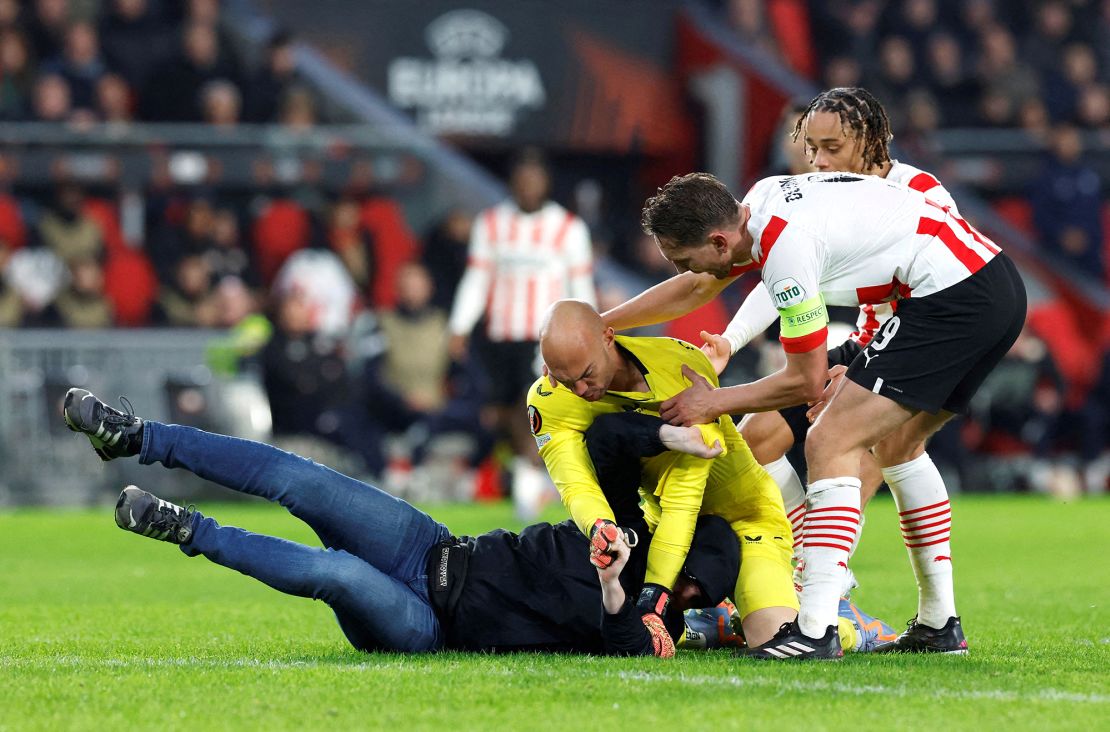 "The forty-year-long ban comes on top of a possible fine imposed by UEFA," PSV said in a statement.
"The pitch invader is currently serving a three-month sentence with one month suspended imposed by the East Brabant District Court.
"He is also barred from the area around the stadium for two years."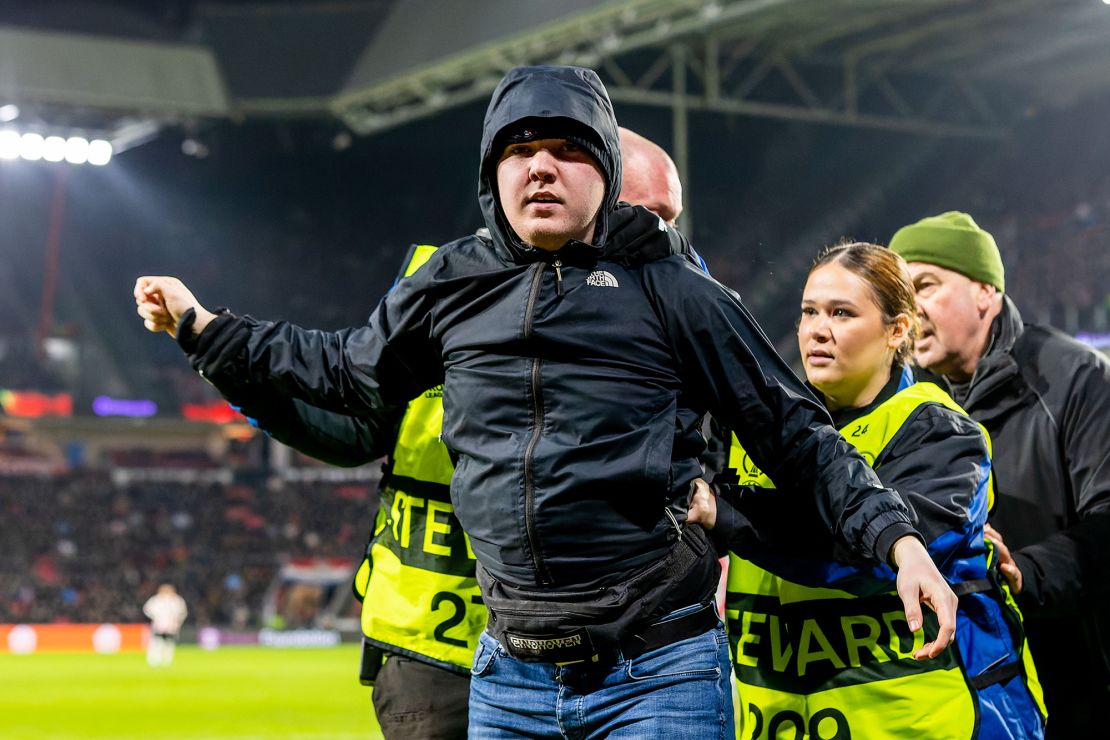 PSV added that the fan should not have been allowed inside the stadium as he was already serving a stadium ban imposed by the Dutch Football Federation.
The club said it "strongly condemned the incident."
Sevilla lost the game 2-0 but won the tie 3-2 on aggregate to advance to the round of 16. The Spanish club then defeated Fenerbahçe and will now face Manchester United in the quarterfinals.