A large ship sitting in a dry dock was dislodged from its holding and partially tipped over in the Scottish capital Edinburgh on Wednesday, leaving 33 people injured, emergency services said.
A spokesperson for the Scottish Ambulance Service told CNN that 21 patients were transported to local hospitals and a further 12 were treated and discharged at the scene of the accident at the Imperial Dock in Leith, a neighborhood in northern Edinburgh.
The spokesperson said the service dispatched 12 ambulances, an air ambulance, three trauma teams, a special operations team, three paramedic response units and three patient transport vehicle.
The Edinburgh Police Division said its officers and other emergency services were at the site of the incident, which happened just before 8:30 a.m. local time. The Scottish government said it activated its resilience arrangements to support the emergency services response.
Images from the scene show the ship, identified as the Research Vessel Petrel, tipped to the side at a 45-degree angle.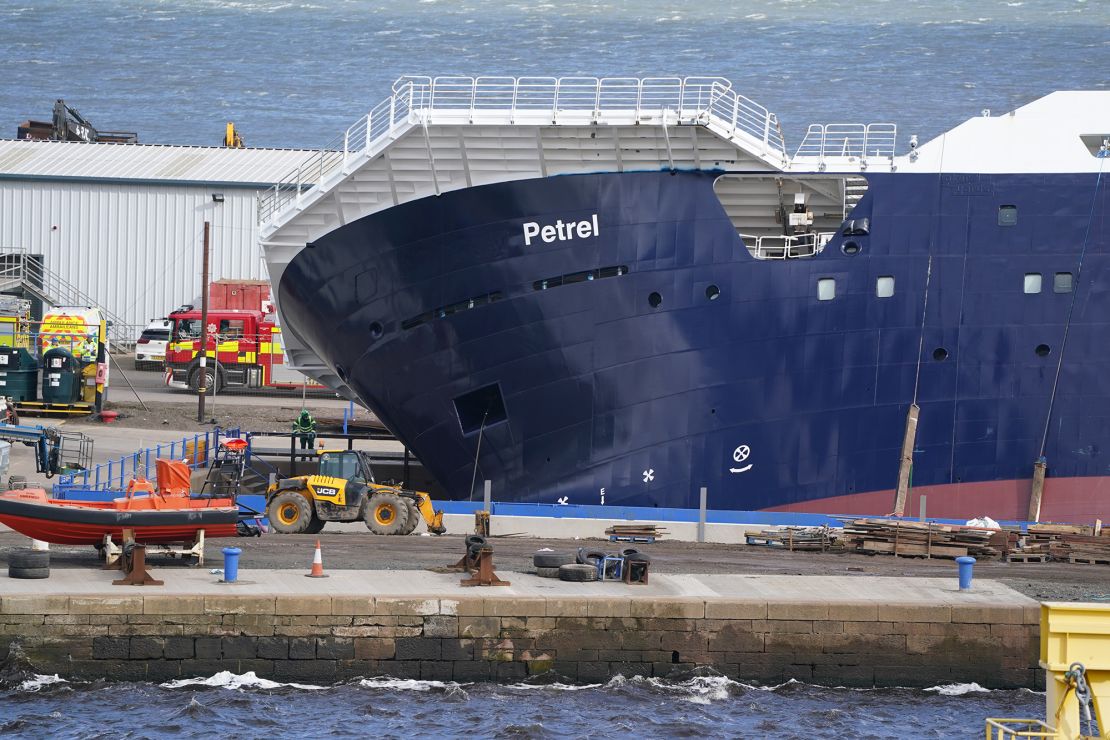 The 76-meter (251-feet) 3,000-ton ship was funded by the late Microsoft founder Paul Allen and became famous in recent years after discovering a number of long-lost shipwrecks. Its discoveries include the USS Hornet and the USS Lexington, two US aircraft carriers sunk by the Japanese during World War II.
Allen died in 2018 from complications related to non-Hodgkin's lymphoma.
The Petrel has been in long-term mooring and has not been deployed since June 2020, first in Florida and then in Scotland. According to a statement issued at the time, the decision to place the ship into mooring was "a result of operational challenges from the pandemic."
Deidre Brock, who represents Edinburgh North and Leith in the UK parliament, said on Twitter "strong winds" had dislodged the ship.
According to a Met Office observation, the area was hit by gale-strength wind gusts around the time of the incident.
Dales Marine, the company that runs the dry dock where the accident happened, said it was liaising with the emergency services and added it would not comment any further.