Extrajudicial executions, rape, forced abortions, jail without trial, torture, starvation rations that leave prisoners so hungry some turn to eating insects.
These are just some of the abuses commonplace in North Korean prisons and other detention facilities, according to former detainees whose testimony forms the basis of a new report released by a human rights watchdog this week.
Using interviews with hundreds of survivors, witnesses and perpetrators of abuse who have fled the country, along with official documents, satellite images, architectural analysis and digital modeling of penal facilities, the non-profit NGO Korea Future has built up what it says is the most detailed picture yet of life inside the secretive country's penal system.
"The purpose of our report is basically to reveal the human rights violations that have taken place within North Korea's penal systems. (It) finds that even 10 years after the UN established a Commission of Inquiry there still is systematic and widespread human rights violations," said Kim Jiwon, an investigator with Korea Future, which has offices in London, Seoul and The Hague and focuses on human rights issues in North Korea.
Alongside constructing 3D models of some of the detention sites, the group has documented what it believes are more than 1,000 instances of torture and cruel, inhuman or degrading treatment, hundreds of instances of rape and other forms of sexual violence and more than 100 cases of denial of the right to life.
"Comparable to the Soviet Gulag, (North Korea's) penal system is not to detain and rehabilitate persons sentenced by courts in safe and humane facilities. Nor is its purpose to decrease recidivism and increase public safety," the report says.
"It is to isolate persons from society whose behaviour conflicts with upholding the singular authority of the Supreme Leader, Kim Jong Un."
The report states it has identified hundreds of active participants it alleges have participated in the violence and is calling for investigations and prosecutions for the abuses. Korea Future used witness testimony and satellite imagery to map 206 detention facilities, across every North Korean province, alleging that abuses are personally carried out by officials as high-ranking as major generals.
A 3D model of one of the detention centers, recreated by CNN with information from Korea Future.
The report makes for grim reading. Among the cases it highlights are those of three people jailed after trying to cross the border – a punishable crime in this country. The group alleges one was forced to have an abortion when seven or eight months pregnant; another was fed as little as 80 grams (less than 3 ounces) of corn a day, a starvation diet that saw his weight drop from 60 kilograms (132 pounds) to 37 kilograms (82 pounds) within a month and forced him to supplement his diet with cockroaches and rodents; a third was forced to hold stress positions for up to 17 hours a day for 30 days. Other survivors, who spoke to CNN, recounted surviving on animal feed and becoming skeletally thin, witnessing rapes and being subject to severe beatings.
Korea Future is hoping other countries will consider pursuing domestic court cases against North Korean agents and that some of its findings can be used as evidence. And, it hopes western countries will apply targeted sanctions against some of the accused in the report.
Due to North Korea's self-imposed isolation, which has become even stricter since the country closed its borders in 2020 in response to Covid-19, CNN cannot independently verify the accounts.
However, the conditions outlined in the report are in line with the findings of recent investigations by the United Nations, including a report to the UN Human Rights council this week by Special Rapporteur Elizabeth Salmón, who said women detained in political prison camps were "subjected to torture and ill-treatment, forced labor and gender-based violence, including sexual violence by state officials."
A reconstruction by Korea Future of detainees (in blue) carrying out forced labour in a North Korean field. The prison guard is in orange.
The hermit country is known as one of the most closed and repressive nations in the world. CNN has sought comment from North Korea's Permanent Mission to the United Nations in New York for comment, but it has not responded.
North Korea frequently denies allegations of human rights abuses – in its prisons or elsewhere – often claiming they are part of a US-orchestrated campaign against it. This week, soon after a UN meeting on the human rights situation in the country, North Korea released a statement saying it "resolutely denounces and rejects" what it characterized as a "US-waged human rights pressure campaign."
"That such a country takes issue with the 'human rights' situation of other countries is indeed a mockery of and an insult to human rights itself," reads the statement.
Referring to a joint military exercise between the US and South Korea, it claimed the US was using its "human rights maneuver as a mechanism for invading" North Korea.
'I didn't feel like I was a human being'
Investigators from both Korea Future and the UN say many inmates become so dehumanized by the abuse that they begin to feel they somehow deserve it. Many, too, simply have no concept of human rights with which to frame their experience.
One former inmate, who says she was detained for little over a year from 2015 after complaining to authorities over her housing situation, likened her treatment to that of an animal.
"When we raise rabbits, we keep them in dens with fences and give them food. (In jail), it was like we were the rabbits, kept in a cell and given food from behind bars … we were not treated as humans, but as some kind of animal," said the survivor, whose name CNN has agreed to protect as in North Korea the families of defectors can face retribution.
The location of North Hamgyong provincial holding center, according to co-ordinates supplied by Korea Future to CNN.
At one point her cell was around two square meters (21.5 square feet), "and I know this because we were sleeping zig-zag stye and someone's feet were touching my shoulders."
"We should not move in the cell and we had to sit with our hands on our sides and as we were not supposed to look up we had to look down. We were not supposed to talk, so all you hear is people's breathing sound."
She described being fed only corn mixed with rice bran – more commonly used as animal feed.
"How can it be enough? When you eat breakfast, from the moment you put down your spoon, you're hungry. It's all grass and no nutrition so you get hungry as you don't even feel the food inside your stomach.
"All your nutrition in your body is gone so you end up looking like a skeleton by the time you leave, just right before dying." She was released after a little more than a year inside.
"I didn't feel like I was a human being. I thought it would've been better to be dead if I had to live like that."
Political prisoners
North Korea has long faced claims of torture and abuse in its political prison camps, known as "kwalliso".
A landmark UN investigation in 2014 found that Pyongyang was using this type of camp to keep a lid on dissent – and the ruling Kim dynasty in power – and that up to 120,000 people were held in them. It also estimated that over the past few decades hundreds of thousands of political prisoners had died in kwalliso amid "unspeakable atrocities."
Among Korea Future's key contentions is that similar methods of abuse are being used "systematically" in ordinary prisons, known as "kyohwaso," and other penal institutes such as holding centers and prosecution offices.
Not only that, but it says the abuse in these centers is "greater in scale … than in better-known political prison camps" and that while some of the people held in kyohwaso are accused of standard crimes, such as theft, many are being held essentially as political prisoners.
The report places responsibility on North Korea's leader Kim Jong Un.
"The purpose of (North Korea's) penal system is to isolate persons from society whose behaviour conflicts with upholding the singular authority of the Supreme Leader, Kim Jong Un," states the report.
"Detainees are re-educated through forced labour, ideological instruction, and punitive brutality with the purpose of compelling unquestioning obedience and loyalty to the Supreme Leader."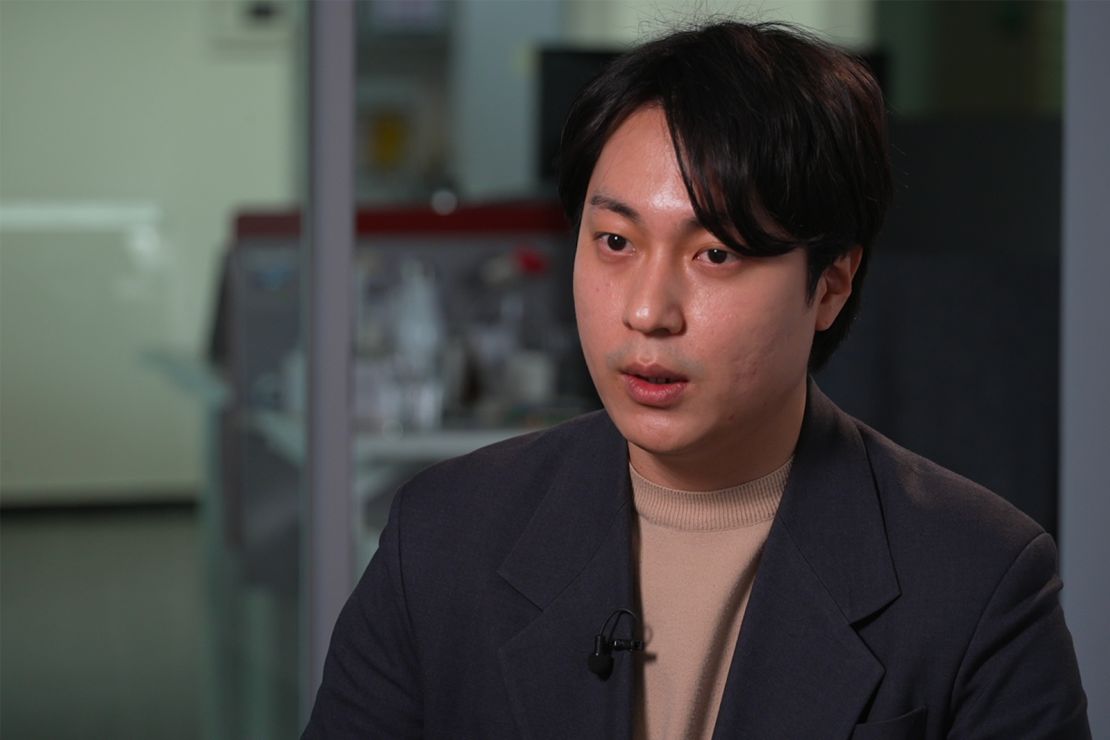 'They just didn't have the concept of torture'
Kim Jiwon, the Korea Future investigator who interviewed many of the survivors, praised their courage in speaking up, adding that he had found it was "really, really difficult to hear their stories."
"I can't even fathom how they felt, and what they had to go through," he said.
While difficult, asking the survivors to relive their experiences and cross checking their accounts against each other had been vital in corroborating and building up a picture of what had occurred, Kim said.
Among the things that had struck him during the interviews was that, so dehumanizing had their treatment been, that many "just didn't have the concept of torture."
"They were always told by the penal facility, the correctional officers, that they had done something bad. So they just simply thought that they were bad people and for that reason, they were being punished. This was very ingrained in their mindset," Kim said.
"They didn't even realize that they were being subjected to torture."
A 3D model of one of the detention centers, recreated by CNN with data from Korea Future.
'I thought I couldn't live like this'
A male survivor whose testimony was used in the Korea Future report told CNN he had been detained multiple times for defection, including in 2000 and 2017, after making his way across the border with China to seek work.
While he described seeing prison guards raping women detainees, being beaten up and forced to walk around with his body bowed at a right angle during one spell in jail, he said the conditions were an improvement on his first experience.
"In the past, we had to crawl with both hands and knees when we were moving, but in 2017, we could stand up and walk. All you needed was to bend your back forward 90 degrees when moving," he said.
He said as many as five people would be held in a single 6.6 square meter room (71 square feet) that had no heating, but that at least in 2017 they were given blankets to help them cope with the cold – winter temperatures in North Korea can fall as low as minus 10 degrees Fahrenheit (minus 23 degrees Celsius) – unlike when he was imprisoned in 2000, when they were given nothing.
He even went as far as to describe some periods of his detention as "no stress," at one point moving to a center where there were no beatings or torture and thinking "wow, Korea has been changed."
But he painted a bleaker picture of one holding center. "I noticed the center guards were raping female detainees at night. They'd ask some women to wash their clothes at night and when the women came out they raped (them)… I thought some things haven't changed after all these years."
A survivor from a North Korean detention center speaks to CNN.
He said he told an inspector what he had seen and that initially he was thanked for bringing the matter up, but soon afterward two men beat him up "so hard."
Soon afterward, "I thought I couldn't live like this so I broke the window in the room and grabbed a piece of glass," he said. "The police guard came into my room and in front of them I stabbed my tummy."
Despite all this, he said it was better to focus on those aspects that had improved – likening it to encouraging a child, saying that focusing purely on bad behavior would not encourage them to change for the better. He said in 2017 he received three meals a day and the same food as the police were eating, unlike in 2000 when his rations were only vegetable soup.
"We were used to being called like sons of bitches back in 2000," he said. "But in 2017, we were called comrades."
'A crime against humanity'
James Heenan, representative of the UN Human Rights Office in Seoul, said many escapees simply didn't have a concept of human rights; one of the first steps in helping them was to educate them so they could recognize that what had happened to them was abuse.
"Generally they tell us the raw, unadulterated version of what happened to them and sometimes they see it as a bad thing. Sometimes I think that's just the way the system works. (They think,) 'I was beaten because I deserved it.' So the issue of knowledge of human rights is a key one."
Heenan said the abuse fit into four main categories.
Firstly, people were being detained arbitrarily and either not given a trial or given a show trial, without a lawyer, that might be as short as 10 minutes, he said. Secondly, people were being tortured and subject to other forms of ill treatment related to health, food and sanitation that could be "tantamount to torture if it's done in a certain way," he said.
James Heenan, of the UN Human Rights Office, speaks to CNN.
Thirdly, "We also see the issue of extrajudicial executions in prison, people who are just executed from prison without trial are subjected to the death penalty," he said. "And the final thing that we see (is) forced labor. People in prisons, in detention, are forced to work in inhumane conditions for no pay for the profit of the state. And this is one of the most widespread violations we see."
After the outbreak of Covid-19 prompted North Korea to shut down its few remaining connections with the outside world, it became harder to know what was happening in the detention centers, Heenan added. While prior to that, some escapees like the one who spoke to CNN, had suggested "limited improvements" with perhaps fewer cases of torture and extrajudicial killings, he cautioned against drawing too many conclusions from this saying there were too many "blind spots."
"(For instance), many people are sent to political prison camps on lists, and not many people leave – they're there for life until they die. So firsthand experience of most of these centers has always been difficult to come by," he said.
But rights groups could be confident that such abuses were still occurring, he said, and that the situation was "still very dire," because the testimonies of survivors were cross-checked for consistency, or "triangulated," not only against other survivors but against medical evidence of their injuries and in some cases satellite evidence.
"These individuals are telling consistent stories … you also have the sheer weight of testimony, he said.
"In these cases, the weight of evidence, the weight of testimony is very, very strong."
The situation in detention facilities was "one of the most egregious examples of the (human rights) violations we see (in North Korea)," Heenan added.
"And this is what the UN Commission (and most others) have concluded, that the things like torture and ill treatment and so forth that are going on in those facilities reaches the level of a crime against humanity."
Additional reporting by Paula Hancocks.