An investigative journalist who detailed allegations of sexual abuse and harassment against the former Haitian Football Federation (FHF) president is now facing a defamation lawsuit designed to gag him, his lawyer tells CNN Sport.
French journalist Romain Molina – who wrote news stories detailing the allegations against former FHF president Yves Jean-Bart to light – is set to appear in the Judicial Court of Paris on March 27 after Jean-Bart filed a complaint accusing Molina of defamation.
World football governing body FIFA banned Jean-Bart from the sport for life in 2020, following an investigation by its ethics committee which found the former FHF boss had "abused his position and sexually harassed and abused various female players, including minors, in violation of the FIFA Code of Ethics."
Lawyers for Jean-Bart at the time called the ban a "travesty of justice" and said he expected to be "fully exonerated" and reinstated.
The FIFA investigation and decision came after Molina's reporting was published in April and May of 2020 in The Guardian and two videos on Molina's YouTube channel.
However, Jean-Bart appealed and in February this year, the Court of Arbitration for Sport (CAS) annulled the ban, writing in a judgment: "The facts presented in an attempt to establish the existence of sexual abuse were inconsistent, contradictory or even inaccurate. The CAS Panel could therefore not uphold them and confirm sanctions on the basis of circumstantial evidence alone."
This month, FIFA said it was appealing the decision, saying it "contains a number of very serious procedural and substantive flaws, including the CAS Panel's failure to evaluate key pieces of evidence that were offered by FIFA."
In a press conference in March, lawyers for Jean-Bart confirmed that they had filed a complaint with the Paris Court, accusing Molina of defamation, according to a summary of the conference sent to CNN.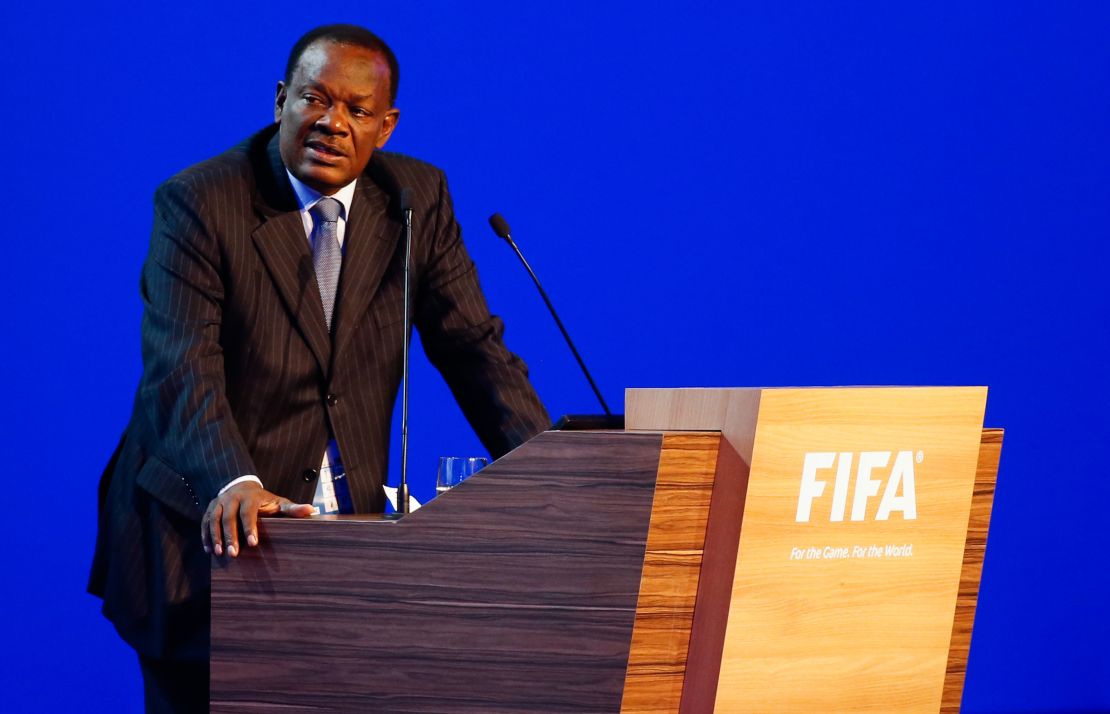 On Wednesday, lawyers for Jean-Bart said they filed the suit "after Molina set out to intentionally, and maliciously, target Dr. Jean-Bart in a series of false reports that made salacious and severely damaging allegations of misconduct based purely on anonymous sources and hearsay."
Pointing to the CAS ruling, Jean-Bart's attorney Stanley Gaston continued: "Just as the facts have demonstrated Dr. Jean-Bart's innocence, we intend to demonstrate them moving forward in this suit against Romain Molina so that Dr. Jean-Bart and his family can secure some semblance of peace and justice."
Mokhtar Abdennouri, Molina's lawyer, told CNN on Wednesday that the suit was brought "as a procedure engaged for gagging my client," but said he was "really confident" that the outcome will favor his client, as he published his reporting "under the direction of The Guardian."
'Worth fighting for the truth'
Despite Molina's upcoming court appearance, the French journalist told CNN in an interview that he will "never give up."
"I know it can be a little bit stressful for some people. But [it's] worth fighting for the truth, or what is the closest thing to the truth," Molina told CNN Sport of the case and of his reporting.
Still, the repercussions from the investigation have taken their toll, he said, adding that the legal proceedings brought by Jean-Bart could cost him over $64,700 (60,000 euros).
"It's been three years – my life's totally changed. I have no life, to be honest with you," Molina, a freelance journalist, told CNN, adding that he had to deal with legal threats and support victims – including one witness who needed to be extracted from Haiti – with little support.
Molina also said that he has received some negative reactions from some French press.
Meanwhile, other journalists and witnesses have not only faced threats of legal action, with Human Rights Watch documenting witness intimidation including armed men seeking them out at work, a home "shot up and ransacked," and multiple threats to witnesses, victims of abuse, and family members.
Jean-Bart was not criminally prosecuted for the allegations, and court documents obtained by CNN in 2020 showed that Haitian judge Emilio Accime, who was leading the criminal investigation into Jean-Bart's conduct, decided to stop proceedings and opt to close the case, due to a "lack of evidence."
In a press release, Human Rights Watch said it had independently interviewed more than a dozen male and female survivors and witnesses in the federation and received testimony from victims that Jean-Bart sexually harassed and coerced young players into having sex with him.
"Romain Molina's goal was to speak up for the powerless against the powerful," Minky Worden, director of global initiatives at Human Rights Watch, said in the statement. "It is deeply troubling to see Haitian football federation leaders using the French courts to try to stifle press freedom and silence survivors and journalists."
CNN has reached out to The Guardian for further comment.