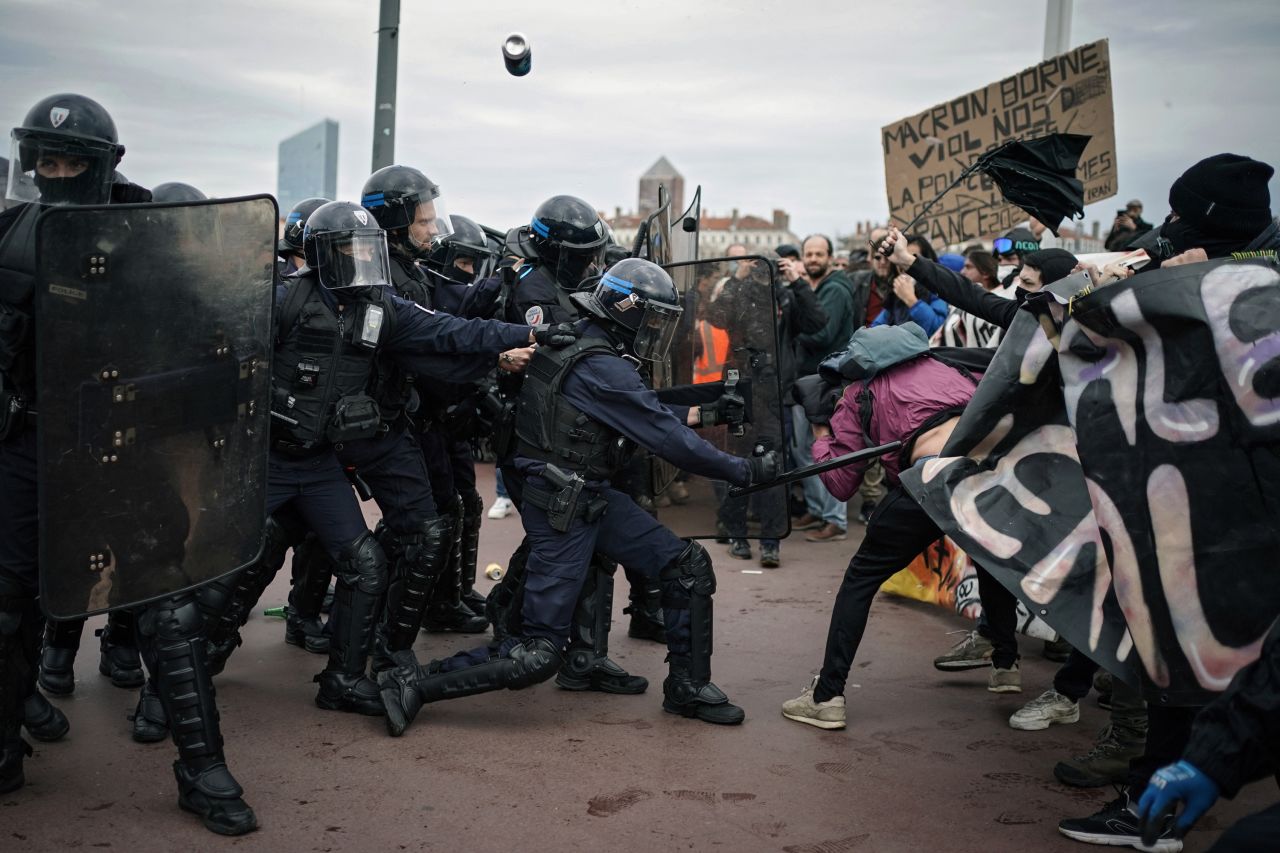 Published 2257 GMT (0657 HKT) March 23, 2023
Workers in France staged a national strike on Thursday, protesting the retirement-age increase that was pushed through parliament without a vote last week.
Transportation networks, oil refineries and schools were hit by widespread disruption.
France's generous pension system and early retirement have been a point of pride since they were enacted after World War II. Under the new law, the retirement age for most workers will be 64 instead of 62.
The government said the reforms were necessary to prevent a projected 13.5 billion euro ($14.7 billion) hole opening up in the pension system in 2030.
Here are some of the stories that made headlines over the past week, as well as some photos that caught our eye.