Peru national team captain and goalkeeper Pedro Gallese was released without charge after being detained by Spanish national police in Madrid, Peru's Ministry of Foreign Affairs said.
Spanish police said a player on Peru's national football team was detained late on Monday following an altercation between players and police outside of the team's hotel.
Just before 10 p.m. local time, police said the Peruvian team was greeting hundreds of fans that had gathered outside of the hotel to show support ahead of the team's friendly match against Morocco on Tuesday.
Videos on social media show Spanish police engaging in violent altercations with Peruvian players and fans.
Spanish police alleged to CNN that one player had punched an officer in the eye, though they provided no evidence to back up that claim.
The player, whom the police declined to identify citing privacy rules, was taken to the Chamartin police station, not far from the team's hotel, and was later released, the police spokesperson said.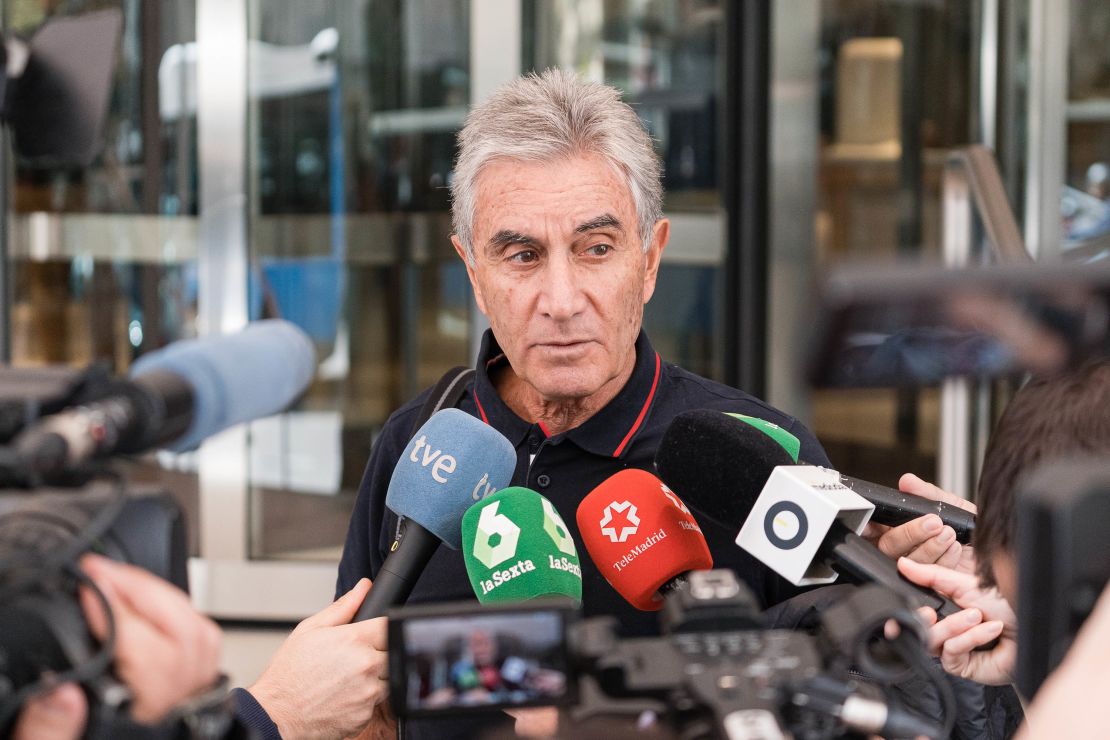 In a statement, the Peruvian Football Federation (FPF) said it "regrets" what occurred and is "totally supportive" of Gallese.
The FPF said it has "accompanied" Gallese "since the incident arose" and added it is at the "full disposition" of relevant groups to help establish what occurred.
"We will continue promoting mutual respect and we will ensure the integrity and rights of Pedro Gallese and all our players, technical staff and work team," the FPF statement added.
Maria de las Mercedes González Fernández, the Spanish central government's chief representative for the Madrid region, told reporters on Tuesday that the Peruvian team was warned by the police and the hotel's security team not to go out into the crowd of its fans outside the team hotel for its own safety.
"Even so, some players went out to be with them and, at some point, there was a confrontation between a player and riot police officer, and there was an assault, which caused the arrest of the player," González said, according to an audio clip of the statement sent by her press office to CNN.
The player was at the police station for "some hours," gave a statement to police "and then he was released so he could play in the next match with his team," González said, adding she "regrets that this happened."
Spanish police said the player did not appear before a Spanish judge, but could be called to do so in the future for an alleged assault on a law enforcement officer.
CNN has reached out to the FPF and Gallese for comment.