Police are investigating after Rangers assistant coach Craig McPherson appeared to headbutt Celtic Women's head coach Fran Alonso at the end of the Scottish Women's Premier League (SWPL) match between the two fierce rivals, which resulted in a 1-1 draw on Monday.
Video of the incident shows McPherson approaching Alonso from behind after the final whistle and knocking him in the head.
Players and coaching staff had to pull McPherson away from Alonso, who had been shaking hands with players after the game.
Without naming those involved, Police Scotland said it had launched a probe into the events at the stadium.
Celtic and Rangers are two of the biggest rivals in world soccer and tensions often boil over when the two clubs meet.
"You can see there that somebody pushed me from behind," Alonso told Sky Sports after the game, watching a replay of the incident.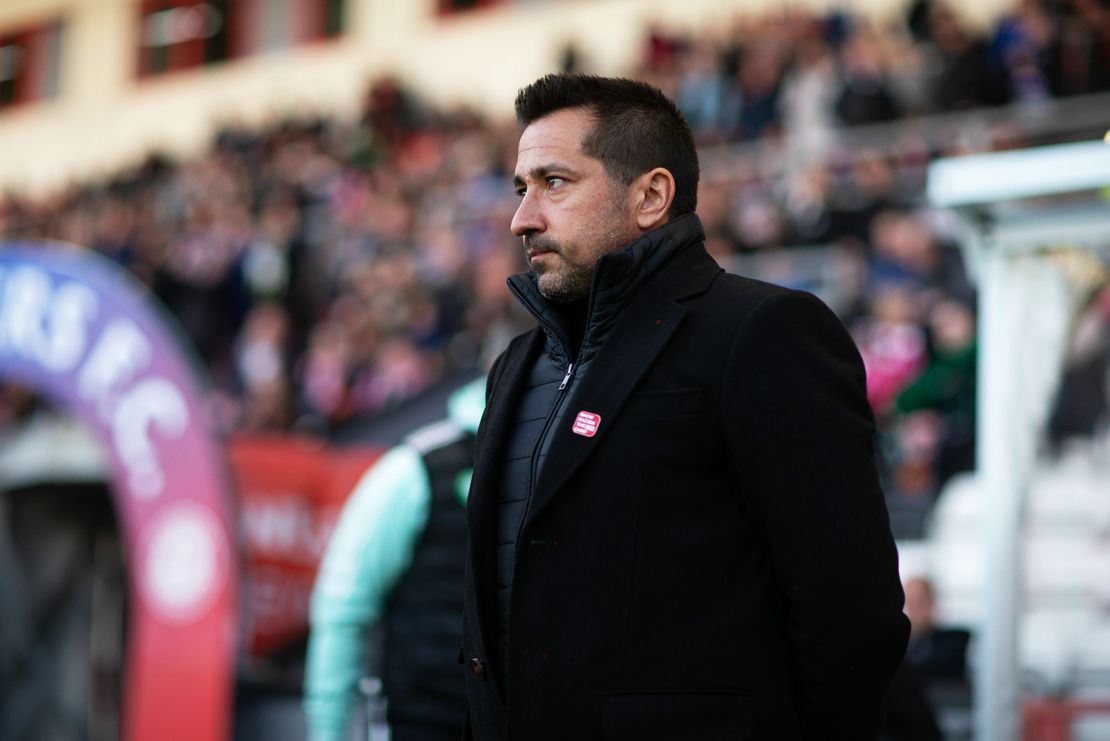 "I never talked to him the whole game, so he's obviously disappointed to concede a goal in the last minute. I totally get it, but I don't know. I was called 'a little rat' but I don't know why."
Video clips of the incident have been widely shared on social media.
A spokesperson for Celtic told CNN that it was "a hugely concerning incident, falling well below any acceptable standard."
Celtic added: "We understand the matter is now being investigated and it will be up to all relevant authorities to take any appropriate action."
Rangers manager Malky Thomson said he hadn't witnessed the incident and told Sky Sports he wouldn't comment, adding, "If that is the case, there will be an investigation into it and we will obviously look at it."
CNN reached out to Rangers for comment but did not receive a response.
The SWPL told CNN it was aware of the incident but said it would "not make any further comment" while the investigation is ongoing.