Mexico will issue arrest warrants for those allegedly responsible for the deaths of 39 people in a fire at a migrant detention center, officials said.
Authorities are investigating Monday's blaze at the center in Ciudad Juarez as a homicide. A further 27 people were injured.
The Mexican government has so far identified at least eight people who could be held responsible, Security Minister Rosa Icela Rodriguez said Wednesday.
Among them are two federal agents, one state migration agent and several members of a private security company.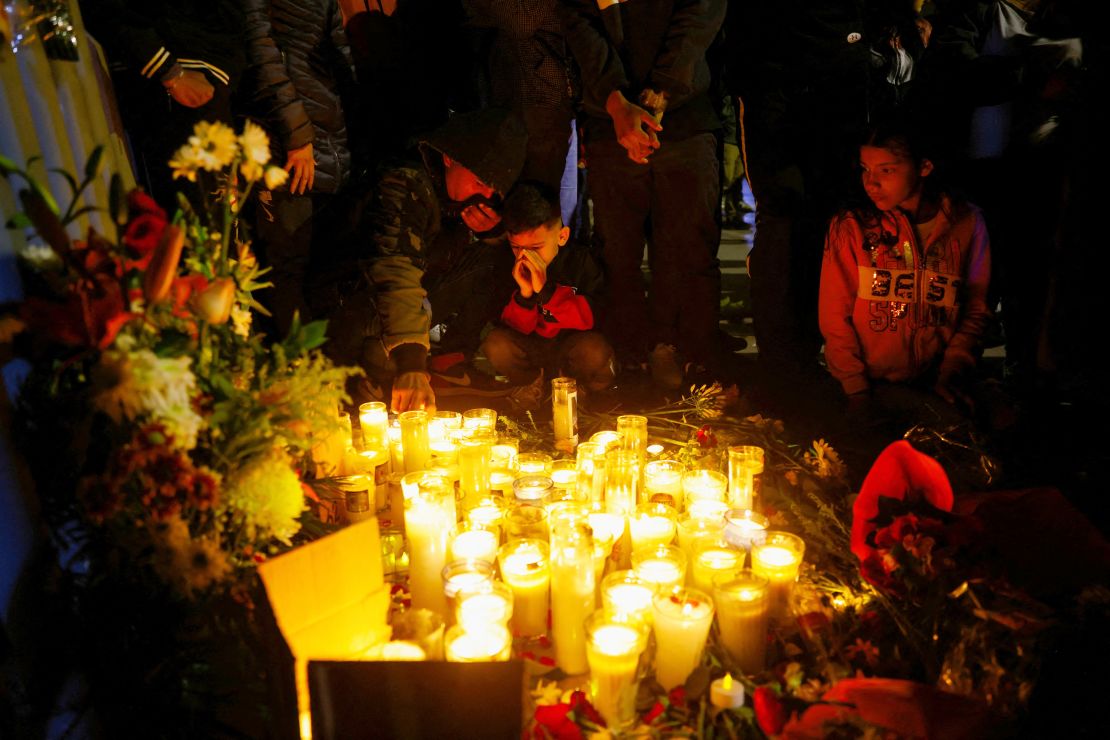 Sara Irene Herrerías Guerra, head of the Specialized Prosecutor for Human Rights of the Attorney General of Mexico, said none of the public employees or the private security officers made any attempt to open a locked door and allow the migrants to escape the burning facility.
The fire started when a group of migrants gathered mattresses and set them ablaze, Herrerías said. Migrants who were inside the center have said that a small group set the fire as part of a protest, she added.
According to Herrerías, one of the arrest warrants is for a migrant who allegedly started the fire.
A surveillance video from inside the center obtained by CNN shows how quickly the flames spread throughout the holding area after inmates set mattresses on fire. It also appears to show that those detained were behind bars with the gate locked.
Rodriguez told reporters that the Mexican foreign ministry has been in contact with Colombia, Ecuador, Guatemala, Honduras, El Salvador and Venezuela to identify the victims, repatriate their bodies and support the families of those affected.
Asked about a discrepancy in the number of reported victims, Rodriguez said that the current death toll would change because several deceased and injured migrants haven't yet been identified.
Reporters at the news conference questioned whether Monday's incident raised concerns about the level of funding allocated to Mexico's migration institution, but officials said the budget had been deemed adequate following a review.
Ciudad Juarez is located in northern Mexico, on the border with the United States.
It is one of a number of Mexican border cities which have had to deal with migrants sent back from the US by a pandemic-era public health restriction that is set to expire in early May.
Migrants often wait for weeks or months in Mexico to present their case at a port of entry. In the meantime, many sleep rough in the streets, begging for change to survive.