Australian Football League (AFL) star Jamarra Ugle-Hagan celebrated a goal by taking a stand against racism in his first game since a fan hurled racist remarks at him during a match on March 25.
The 20-year-old, who plays for the Western Bulldogs, lifted his shirt and pointed to his skin after kicking his first goal against the Brisbane Lions on Thursday.
It mirrored fellow Indigenous player Nicky Winmar's gesture in 1993, which is seen as a landmark moment in AFL's fight against racism.
In 1995, after Winmar's iconic image generated debate, the league introduced an education campaign, 'Racism: The Game is Up,' and told its umpires to start reporting racist abuse, according to the National Museum of Australia.
A fan shouted a racist remark at Ugle-Hagan during a game against St Kilda last Saturday.
Both teams condemned the incident and said they were working with the AFL Integrity Department to identify the perpetrators.
On Thursday, Ugle-Hagan produced one the best performances of his career, finishing the win against the Brisbane Lions with five goals.
He was mobbed by his teammates in celebration at full-time.
"I did want to make a stance, I wanted to show my presence," an emotional Ugle-Hagan said in his on-field interview after Thursday's match.
"Obviously, what happened last weekend was a pretty hard time.
"So just going out there and just proving the point that I'm just a boy trying to play some football, same as the other Indigenous boys."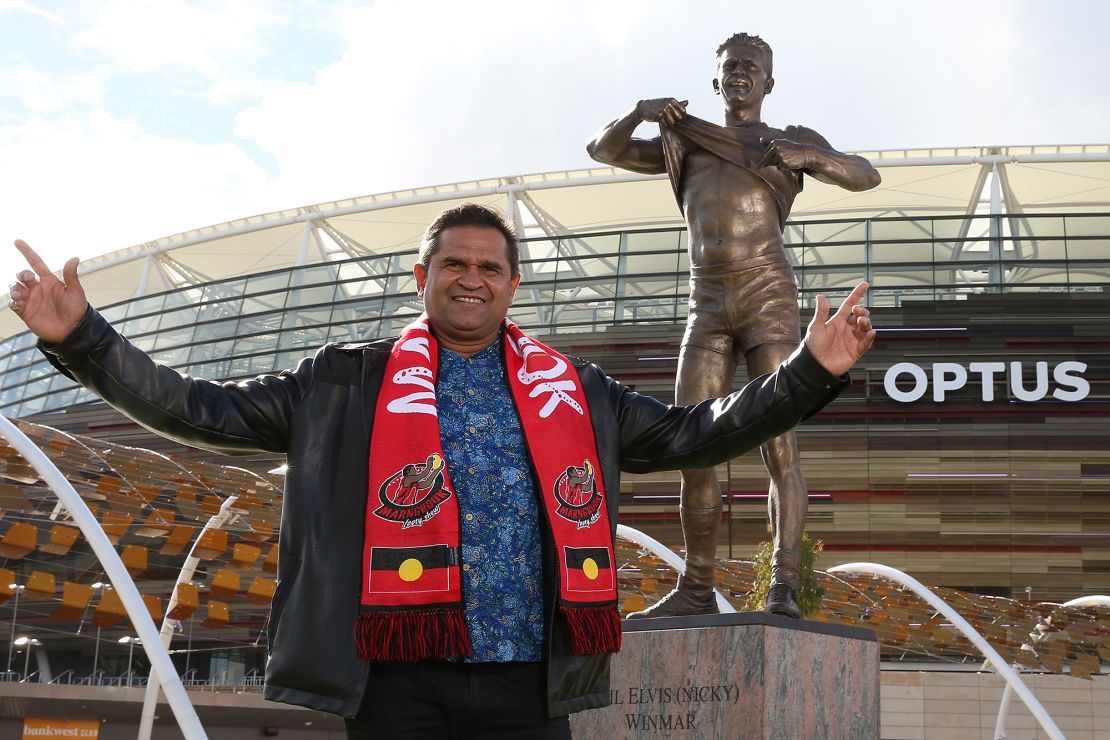 It's been almost three decades since Winmar lifted his jersey and pointed to his skin after enduring racist abuse from supporters of the opposing team during a match on April 17, 1993.
In a statement Friday, Winmar said he was "proud" of Ugle-Hagan for making a stand and that it was time for "new generations to reinforce the stance I made."
"I'm still here, still involved with the issue, but it's been 30 years now, it's like a big relay race, time to pass on the baton," Winmar said.
"Things are getting better, with increased awareness, and kids are getting educated in schools now about racism in sport and in society, which is great.
"There's still a few who can't control their negative attitudes, all we can do is keep supporting each other, and keep calling it out."
The AFL released a statement Sunday in support of Ugle-Hagan and condemned "the racial vilification of anyone in the community in football."
"Racism is inexcusable and is never OK," it added.