Cinnamon, a goat, and Felix, a 1-year-old bulldog mix, are an unlikely duo, but best friends, nonetheless. 
The four-legged friends enjoy spending time together – eating, playing, and sleeping. And now, they can continue those things together at their new forever home.
The pair was brought to Wake County Animal Center in Raleigh, North Carolina, on March 13 by the City of Raleigh Animal Control for temporary housing, according to the shelter.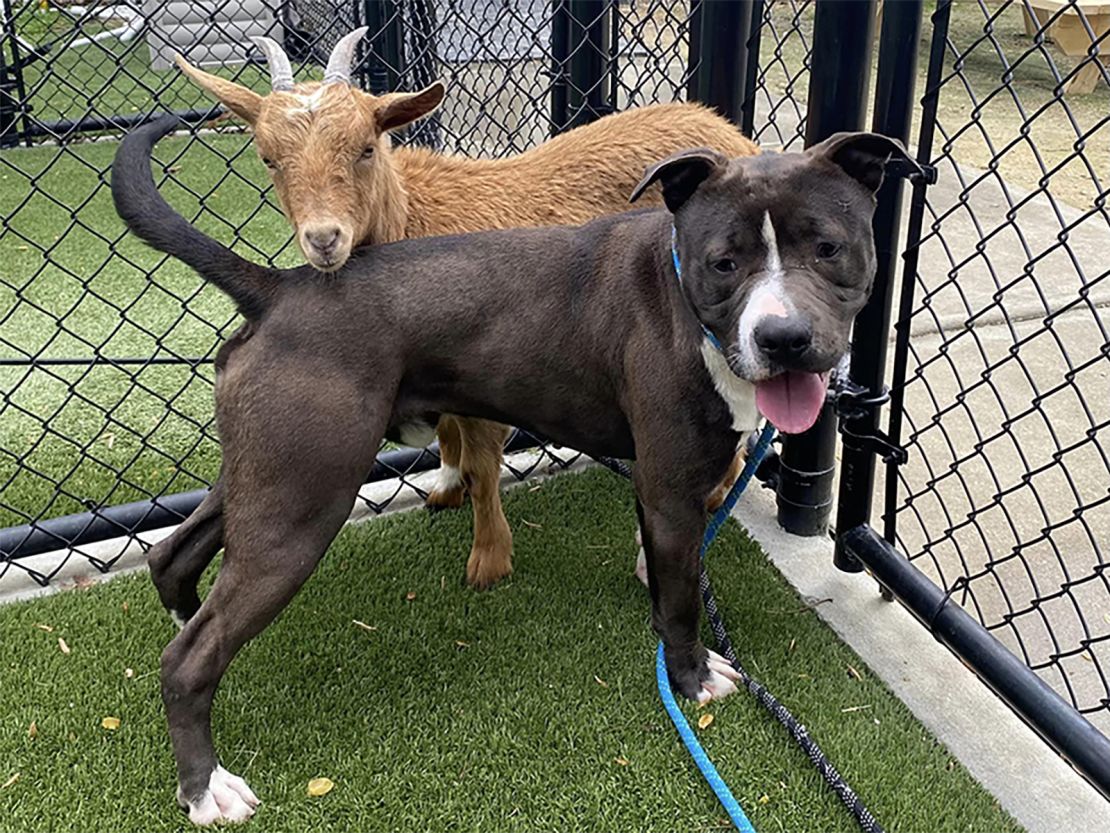 On March 25, Friends of Wake County Animal Center, a non-profit organization that provides support to local animal shelters, shared the story of the unique companions on Facebook. The social media post was shared over three thousand times and garnered hundreds of comments from interested animal lovers.
But before publicly placing Cinnamon and Felix up for adoption, the animal shelter contacted a longtime rescue group and a foster family they had worked with before. Soon after, a local foster family with a small herd of goats and grassy pastures for dogs agreed to take Cinnamon and Felix in.
"I'm so excited they will be living their dream life in Johnston County with their new family," Shinica Thomas, the chair of the Wake County Board of Commissioners, said in a news release. "The Wake County Animal Center has a fantastic rescue network and they focused on the best solution for this pair after getting custody of them. This was the best outcome we could hope for!"